If you're looking for some creative and fun Christmas potluck theme ideas, check out the list below to give you some inspiration! Be sure to grab my FREE Perfect Potluck Planning Blueprint to help you plan your next potluck!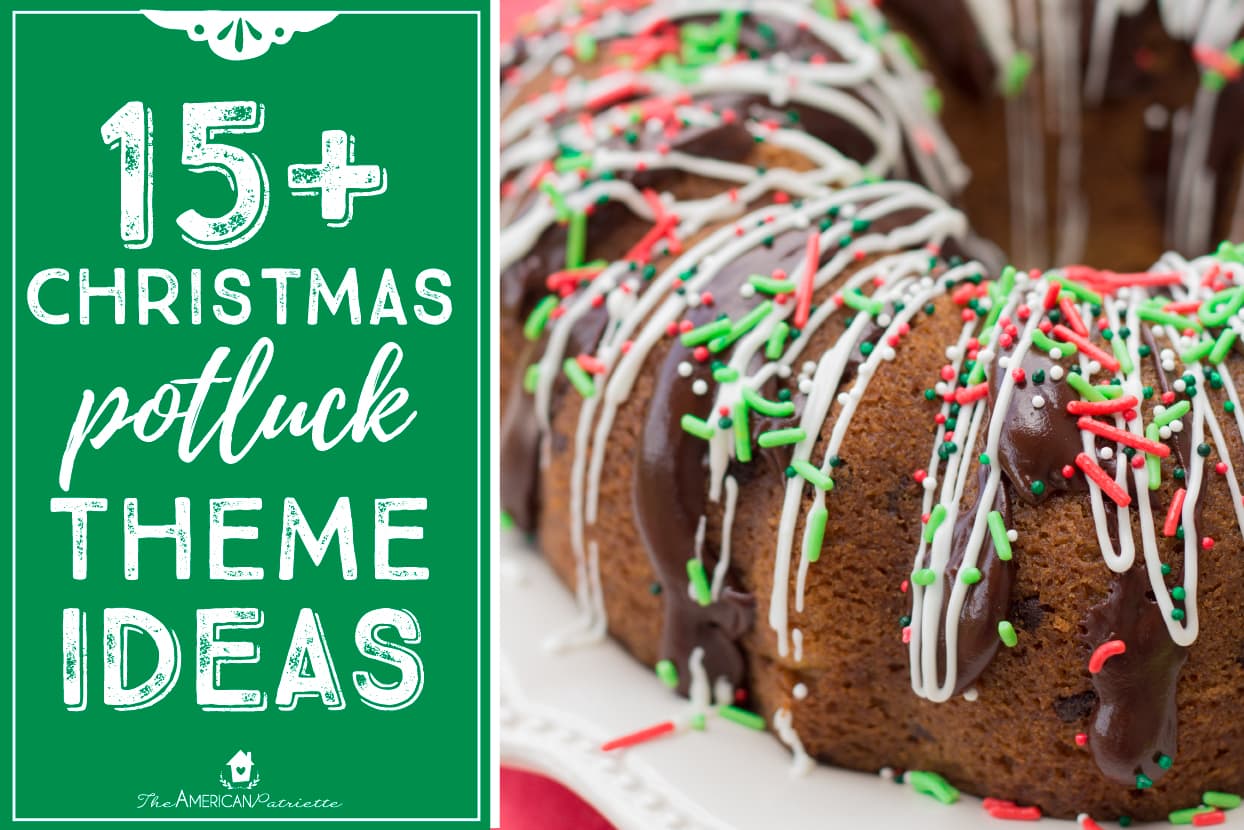 Potlucks are such a fun way to gather with people any time of year, but I know they're especially popular during the holidays. I have a huge heart for potlucks – I think they bring people together in such a special way! So, I thought it'd be fun to share some potluck ideas that would be particularly fun to do during the holiday season.
Customize these however they work for you, but hopefully these give you some good inspiration. No need to stick with a bland 'ole theme! Get creative with menu planning with these 15+ ideas!
After you look through these themes, be sure to grab your FREE PERFECT POTLUCK BLUEPRINT! It includes 5 of my most popular potluck themes PLUS menus to go along with them! And, some super helpful menu planning tips to help you get started!
15+ Creative & Fun Christmas Potluck Theme Ideas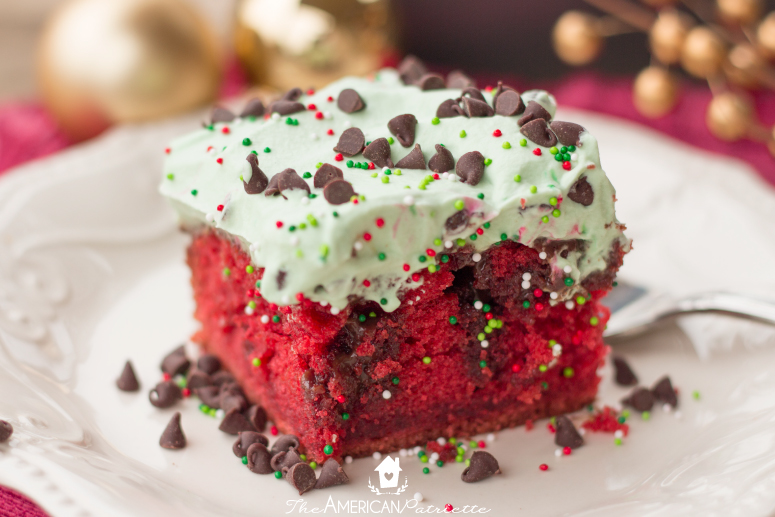 1. Christmas Movie Meal
Have fun reminiscing on your favorite Christmas movies and have everyone bring a dish that shows up in one of their favorite movies. What a fun way to prepare food, and this theme would make for a great conversation topic when you're all enjoying the meal together.
Some examples: someone could bring spaghetti from the notable scene in Elf (although, you can prep the spaghetti sans maple syrup if you'd prefer), pea soup from the classic Claymation, Rudolph the Red Nosed Reindeer, and cocoa from The Santa Clause ("…not too hot, not too cold, shaken, not stirred.").
If you're looking for some extra inspiration, here is a larger list of food inspired by Christmas movies.
2. Christmas Morning (A festive version of "Breakfast for Dinner")
Who doesn't love breakfast for dinner?! And even better, who doesn't look so forward to breakfast on Christmas morning?! Plan a fun Christmas Morning Potluck full of breakfast favorites. Make it even more fun and have everyone provide a dish they always have on Christmas morning with their family, or something that reminds them of their Christmas mornings as a kid.
Another option could be to "Christmas-ify" traditional breakfast foods – add some diced red & green bell pepper to breakfast casserole (by the way, if you're looking for the easiest and absolute best breakfast casserole recipe, I have it for you!), dress up a fruit salad with strawberries and kiwis, or add pretty ice cubes made with cranberries and rosemary to glasses of orange juice. Get creative and have fun!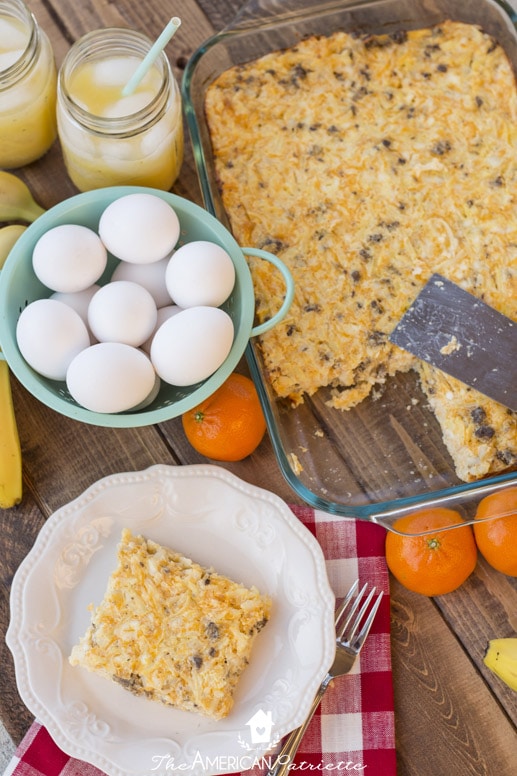 3. Pie Night
Since pies are so popular this time of year, make an entire meal out of 'em! (Yes, totally possible – we've done it before!) Get creative with Pie Night – chicken pot pie, veggie pie, quiche (made in a pie pan), and of course, dessert pies like this delicious caramel apple streusel pie.
Here's a hint: pizza is also sometimes considered pie, so pizza can totally make the menu! You could even do a few different kinds of pizzas if you want to have some options for lots of veggies as a "side dish." Here's a delicious green apple, chicken & pesto pizza recipe – add some roasted tomatoes or chopped bell pepper and you've got yourself a holiday festive pizza pie!
4. Jazzed-Up Traditional Christmas Foods
Plan a menu full of traditional Christmas foods, but give everyone the extra (and super fun) challenge of putting a unique spin on the foods. Make a southwestern-style turkey; make dressed-up stuffing (pun totally intended) with pears, walnuts, and bleu cheese; and make apple pie cupcakes instead of traditional apple pie.
Your guests will have so much fun putting a unique twist on a traditional favorite!
5. Red & Green
Everyone has to bring a dish that features the colors red & green. And no, Christmas M&Ms added to every single dish doesn't count.
Think: stuffed red & green peppers, green chile enchiladas made with red corn tortillas (I know these enchiladas are for Valentine's Day, but you could easily adapt them for Christmas by cutting out stars instead of hearts!), and strawberry spinach salad (bonus – add some white with the feta cheese!).
The desserts will be super easy to make to go along with this theme, but if you're wanting a fun and festive idea, check out these chocolate chip pistachio Christmas tree cookies!
6. Comfort Food
Christmastime gives us all the warm fuzzy feels – probably partially because the food this time of year gives us all the warm fuzzy feels in our bellies! Host a potluck with the theme of Comfort Food, and have everyone bring yummy, cozy casseroles, side dishes, and desserts.
Ideas for the menu might include delectable macaroni and cheese, crock pot chili & cornbread, roasted vegetables, and apple dumplings.
7. Stocking Stuffer Theme (stuffed foods)
How fun would this be?! Have everyone bring stuffed foods and call it a "stocking stuffer theme" – stuffed shells, stuffed zucchini, stuffed breads, and all sorts of stuffed desserts! Here's a list of 115 stuffed foods recipes – that's a lot of ideas!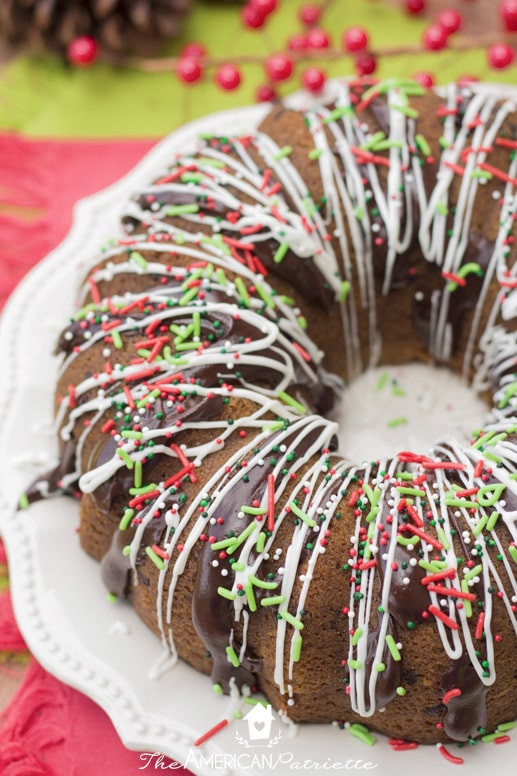 8. Family Favorites
Have everyone bring their favorite dish from their family gatherings to the potluck – a dish that reminds them of spending time with their family. (If you're doing this type of potluck with your own family, maybe suggest that everyone bring dishes important to their in-laws' families since you already know what your own family's favorites are.)
What a fun way to talk about our favorite foods and hear about the sweet memories associated with each dish!
If I did this, I'd for sure be bringing King Ranch Chicken Casserole, and my husband would make sure cheesy potato casserole made an appearance.
9. Food You Ate When You Were A Kid
Since childhood and memories are often associated with Christmas, this theme might be a fun one for adults to relive their early years! We all have those foods that we loved eating when we were a kid. Celebrate the "youthfulness" of the season by having everyone bring a dish that reminds them of their childhood.
We did this with one of our regular potlucks back in the day, and it was a really fun theme for everyone!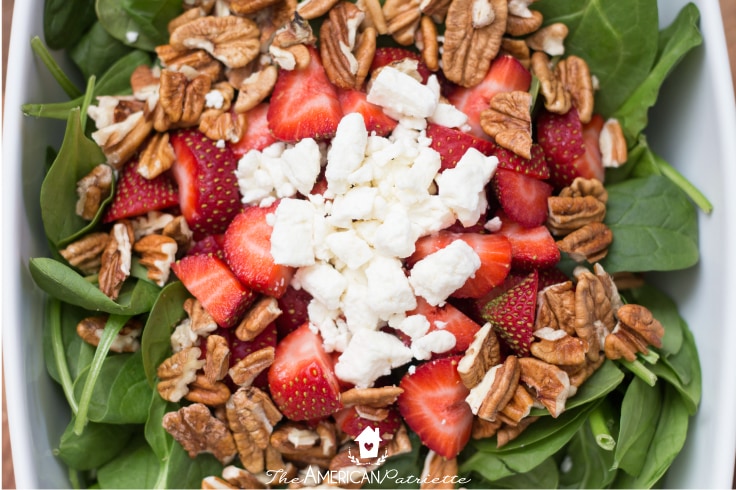 10. International Christmas
Ok, when I thought of this theme as I was brainstorming ideas for this post, I was thinking about just how fun it'd be to do this theme this Christmas! Have all your guests look up traditional Christmas dishes in other parts of the world and have an international fare. How fun would this be?!
The Smithsonian has a big list of Christmas dishes from around the world – I'm definitely going to be checking out this list and suggesting this theme to our small group.
11. Food from the Bible
Jesus is the reason for the season! Celebrate Scripture through food, and have everyone bring foods that contain an ingredient mentioned in the Bible. Sounds intimidating, but I think this would be really fun for people. Just leave the locusts & honey off the menu.
Think of ingredients like: fish, wheat, grapes, figs, honey, spices, milk, etc.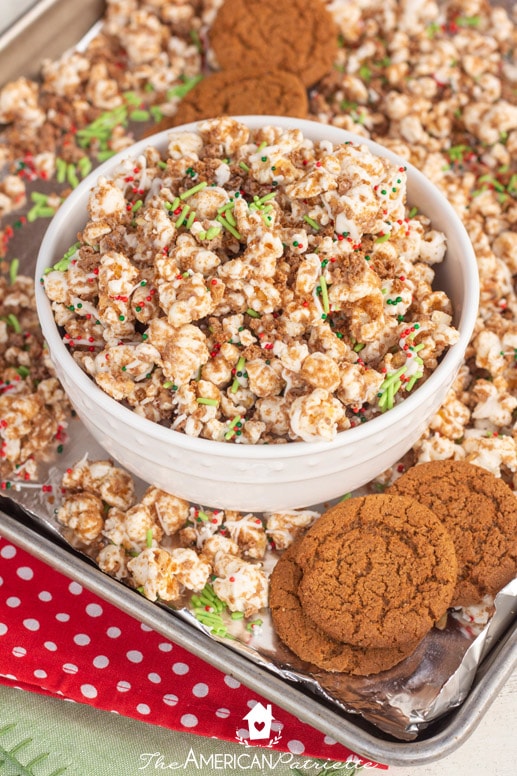 12. Fancy Hors d'oeuvres
Have a reason to get fancy! But, this is a casual potluck, so we don't want to get too carried away, right? Plan the menu around finger foods, but make 'em fancy finger foods to give the evening a little glam. The harder to pronounce, the better the dish! 🙂
Do a quick search for "fancy appetizers" or "elegant finger foods" and I bet you'll come up with more menu ideas than you're able to eat. You can have a pretty balanced (and filling) meal by suggesting heavier/heartier appetizers, ones that have more veggies (like skewers and such), and you'll have no problem coming up with some ideas for fancy little desserts.
13. Soup Bar
Have a big 'ole soup night and have your guests all provide a different soup. You can break out of the rules a little and have someone else provide bread/salad, but other than that, stick to a bunch of soups and have fun trying each others' recipes. It'll be a cozy night full of flavor.
Soup is like one of my favorite things EVER, so if you need some ideas, try these: Pizza Soup, Cowboy Soup, Slow Cooker King Ranch Chicken Soup, Hearty & Healthy Copycat Zuppa Toscana, and Easy Roasted Red Pepper & Tortellini Soup.
14. Yesteryear Foods
A little different than "Family Favorites," have everyone get a recipe from an older relative – perhaps a recipe for a dish they used to make regularly. My husband would definitely choose to do biscuits and gravy for this – they're definitely a favorite of his! His grandpa used to make them all the time.
15. Santa's Milk & Cookie Bar
Want to bust out of the mold from the typical meal? Or, need to plan for the event to take place later in the evening after people would have typically eaten supper?
Have a fun milk & cookie bar with an assortment of cookies, milks, and maybe even some toppings if you want to get really creative and have a cookie decorating station with sugar cookies, icing, and sprinkles. This sounds like a really fun potluck idea. 🙂 If you want a tried-and-true Christmas cookie recipe, give these triple chocolate peppermint cookies a try – they are GOOD.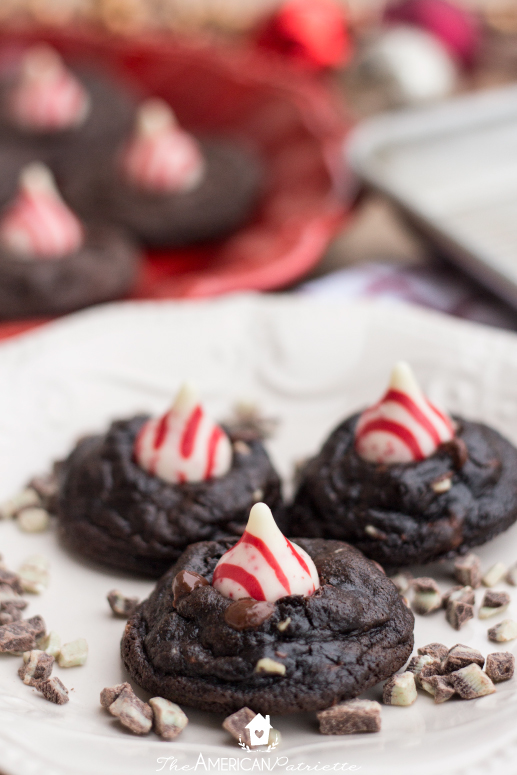 Have so much fun planning your Christmas potluck! If you're looking for particularly Christmas-y (and absolutely delicious, no-fail) dessert recipes to make for your meal, I can help! 🙂 Make sure to check out these:
Be sure to snag your free Perfect Potluck Blueprint to help you plan your potluck!
Want to remember these ideas later? Be sure to pin this to your favorite Pinterest board!