I've created a one-stop shop for you to gain access to all of my free printables! My resource library will enable you to access, download, and print all of the documents that I upload here on my blog…FOR FREE! How fun!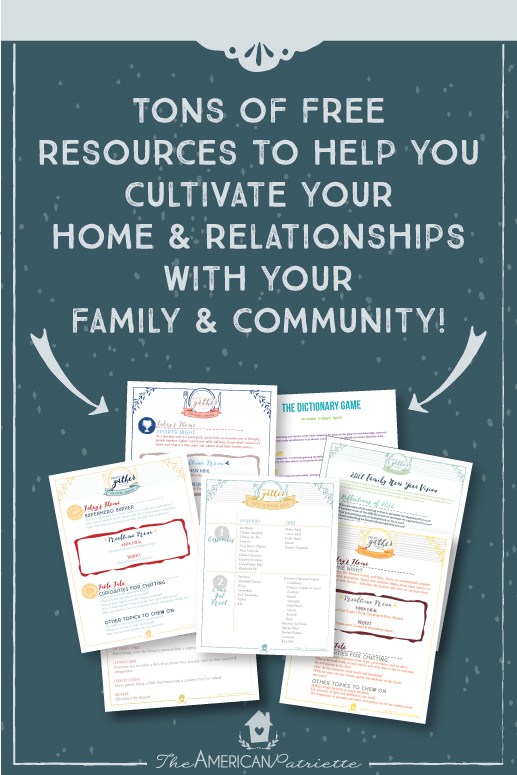 What's all included?
I'll be regularly updating and adding to this collection! As it grows, you'll find resources to help you plan fun family meals, group gatherings, parties, and showers, as well as resources to help you with DIY projects you'll find on the blog. All of these are created with the intention of helping and encouraging you to cultivate and build up your home – the very place where we begin changing our country and the world!
Click here or the image below to gain access to all the freebies today!
If you've already subscribed, click here or the image below to gain access to the library with your password (sent to you in an email!). If you've forgotten your password, check your emails from me or shoot me an email and I'll be happy to resend it to you.
So glad to have you as a part of my online community!