Hi there, World-Changer! I'm so glad you're here.
I create and share the material on my blog in the hopes that all of it will somehow help us build relationships, foster community, and cultivate our homes to change our country and our world. (And to help us have fun doing so!) Want to learn more about what you'll find on the blog? Here are the basics in each category:
Here you'll find simple, fun, and specific tools and encouragement for you to gather with others. I love brainstorming all of the content to add to this section! You'll find a treasure trove of resources here:
Here are some of my favorite posts from the Gather section: 
Food is a magnet that attracts people together. Somehow food seems to build us up, as well as break down barriers between us when shared; it fuels community and conversation. (Plus, it's just fun to eat!) I offer my favorite, tried-and-true recipes on here – soups, casseroles, desserts, and everything in between – that will hopefully help you bring smiles to your kitchen.
I never, ever share a recipe I don't absolutely love, but here are some to whet your appetite:
I love excuses to plan a party or a shower, and I'm always looking for unique, fun, and budget-friendly ideas for doing so. Parties and showers are great avenues for bringing people together and celebrating others. I love planning the details, and I love sharing them, too!
Come check out some cute party ideas: 
I love décor that helps invite people in, as well as decorating with meaningful and sentimental items that help tell the story of who we are and where we've come from as a family. We all have stories to tell and legacies to pass on – why not let our walls do some of the talking? Hopefully you'll find some lovely and unique ideas for decorating your own home, as well as creative ideas for homemade gifts to bless others and their homes.
These are some of my most favorite DIY & decor projects: 
In this section, I'm hoping to offer you ideas and inspiration for connecting with your family, creating and memorializing family traditions, and overall reminders that you truly can make a difference by fostering the relationships within your family. And, that it really is simpler than you think!
Read these posts to get some encouragement about how much of a difference you can make in your home! 
Born out of a small but intentional act by my dad, I published my first children's book, The Adventures of Pootsey the Wonderbug, in the summer of 2016. (You can read more about the super sweet background story of the book here!) I'm hoping to develop this section to help remind all of us of the significance of reading to our kiddos (y'all, seriously – so simple, yet unbelievably impactful), as well as proof that small but intentional acts can have huge ripple effects in our families that we can't yet foresee.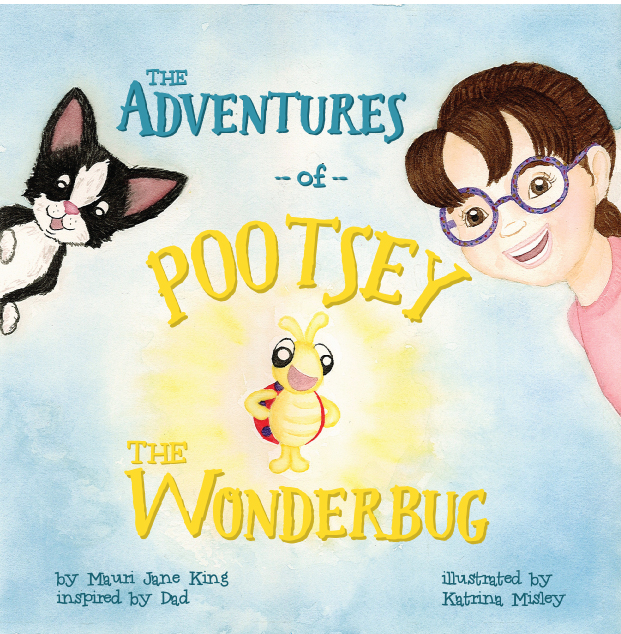 I'm constantly updating this page with some of my favorite resources – podcasts, books, sermons, and other blogs – that inspire, encourage, and motivate me to love my family, reach out to my community, and remind me that I can make a difference. I can't help but share resources I love, so hop on over here if you want to consume the same great material I've discovered!
Oh! And don't forget! I've created my own resource library where you can have free access to zillions of free downloads and printables to help you connect with others!
Have I mentioned yet that I'm thrilled you're here? So nice to meet you. Now, go on and check out everything I'm so excited to share with you.
Because you, my friend, have a difference to make.