The Best Easy & Moist Banana Bread Recipe
The absolute BEST banana bread recipe ever! So moist, so easy to make, and amazingly delicious! Butter, vanilla Greek yogurt, and a bundt cake pan are the secret to this awesome recipe!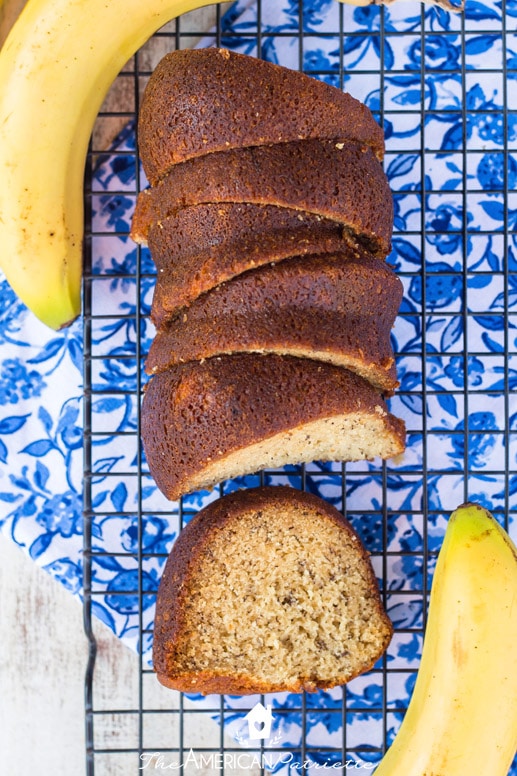 Ever. This is my favorite banana bread recipe ever. It is amazingly moist, delicious, sweet, and delightful.
I hope I haven't set your expectations too high.
I think these are the three things that make this particular recipe so darn good:
Greek vanilla yogurt. Game changer.
Butter instead of oil. Need I say more?
Baked in a bundt cake pan, rather than in a square dish or loaf pan. I have no idea why this makes a difference, but believe me, it does.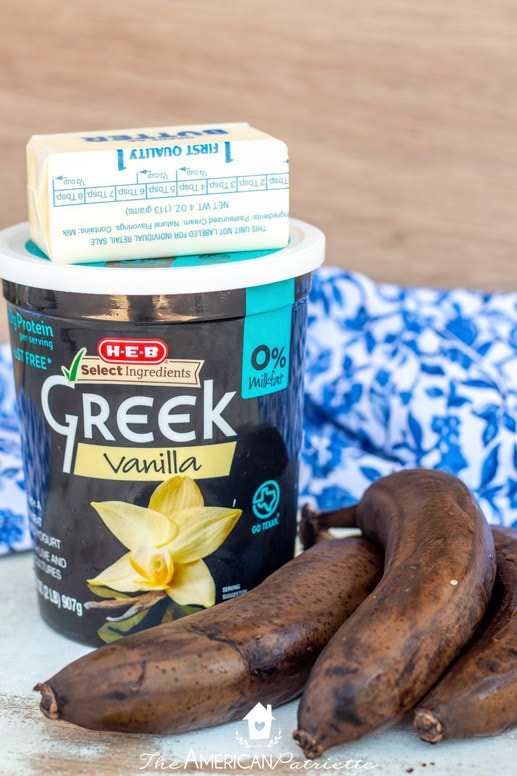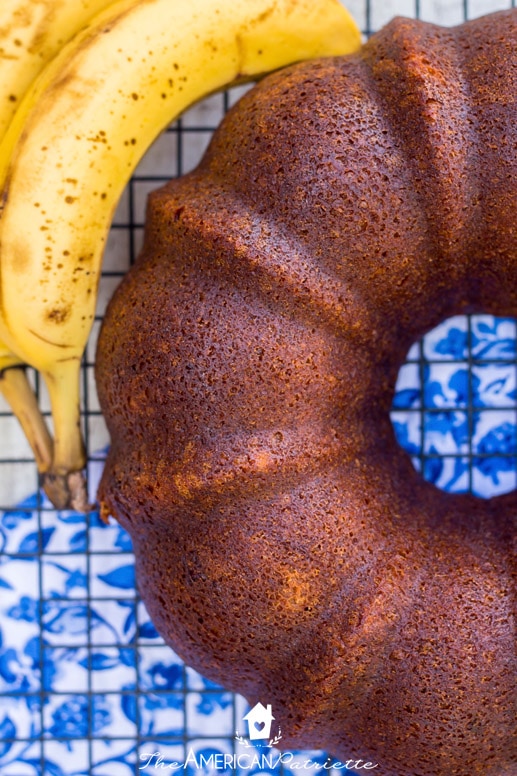 I love breakfast, but I particularly love homemade Saturday morning breakfasts. We're a bit bland (or should I say, bran?) and eat cereal during the week, but we like to shake things up on Saturdays.
However, I particularly, particularly, particularly love Saturday morning breakfasts when: A) Company spent the night at our house on Friday; or B) When we've spent the night at someone's house (especially with aunts, uncles, and cousins!) and we don't have anywhere to be except hanging out around a kitchen table. Those lazy Saturday mornings when we're with friends or family and haven't a thing to do but sit around, shoot the breeze, drink coffee until we're shaking, and help ourselves to just one more serving of breakfast casserole as we solve the world's problems around the kitchen table are my absolute favorite. And then 11 a.m. rolls around as we wrap up the morning conversation, sip that last bit of coffee, polish off that last bite of banana bread, and realize, "We really should go ahead and change out of our pajamas and get started on preparing lunch."
That is why I love breakfast.
Or maybe I love breakfast because it's the one time during the day when donuts are a completely acceptable and legitimate meal. Maybe that's it.
But really, I relish in those lazy Saturday morning breakfasts. Maybe you can make this banana bread (and my FAVORITE breakfast casserole!) soon and do the same thing!
Disclaimer: You can eat this banana bread at other times of the day other than hours that end in "a.m.", but, I do hope this banana bread can accompany your next lazy Saturday morning with friends or family! And I hope you'll enjoy it as much as we do!
Love this recipe and want to make sure to remember it for later? Be sure to pin it to your favorite Pinterest board!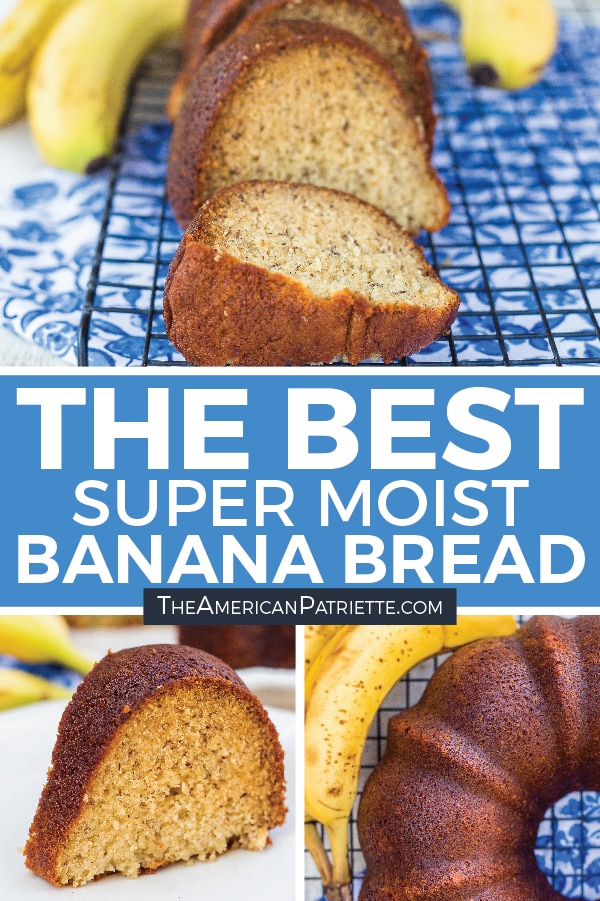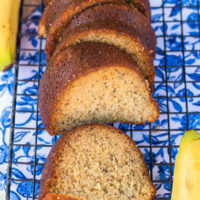 My Favorite Banana Bread Recipe
Delicious and Moist Banana Bread!
Print
Pin
Rate
Ingredients
3

very ripe bananas*

1.5

sticks

3/4 c unsalted butter, softened

1.5

c

granulated sugar

1.5

tsp

vanilla

1

egg

2

c

flour

1.5

tsp

baking soda

1/4

tsp

salt

1

c

vanilla Greek yogurt
Instructions
Preheat oven to 350.

Using a stand or a hand mixer, beat bananas until they're fully mashed.

Add softened butter, vanilla, and sugar and continue mixing.

Beat in the egg.

Gradually pour in flour, mixing as you go.

Mix in baking soda and salt.

Mix in the Greek yogurt.

Pour batter evenly into well-greased Bundt cake pan and place pan in the oven.

Bake for about 45 minutes.** Check bread with a toothpick; if the toothpick comes out clean, remove from oven and allow to cool for about 10 minutes before transferring bread from the Bundt cake pan to a platter.
Notes
*You can also use bananas from the freezer. When my fresh bananas start to turn, I peel them and put them in a container in the freezer. Then, when we've got a hankering for banana bread (all the time!), I get 3 out of the freezer and thaw them before I start whipping the batter together.
**I bake this banana bread in my oven for 43-45 minutes at exactly 350, but you may want to set your oven timer for 40 minutes and check the bread with a toothpick. If the toothpick comes out clean, go ahead and remove the bread from the oven! You don't want to over-bake this bread or else the outside will become a little tough.