Easy and best ever strawberry spinach salad with homemade vinaigrette! Such a simple recipe with a few ingredients, and the sweet and tangy homemade dressing is absolutely delicious!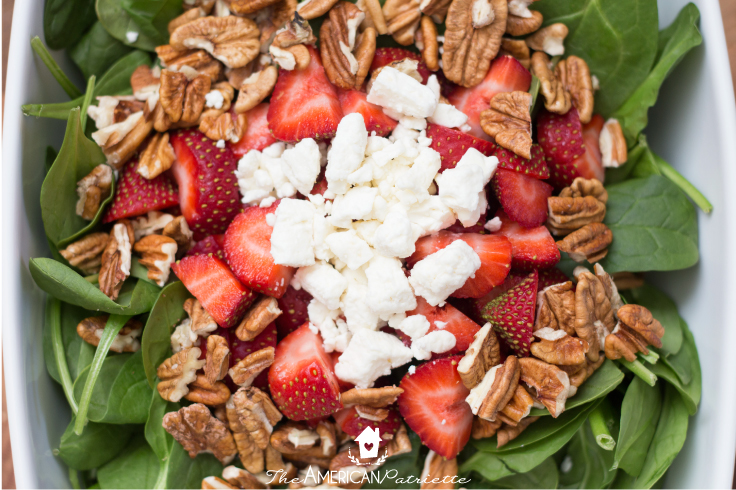 This is my favorite salad ever. With the spinach, pecans, strawberries, and feta, it's a perfect combination of texture and flavor. And then with the dressing – oh my stars. You will be over the moon.
Toss the dry ingredients together, shake the dressing up in a mason jar, mix them all together, and you've got yourself an absolutely delightful salad!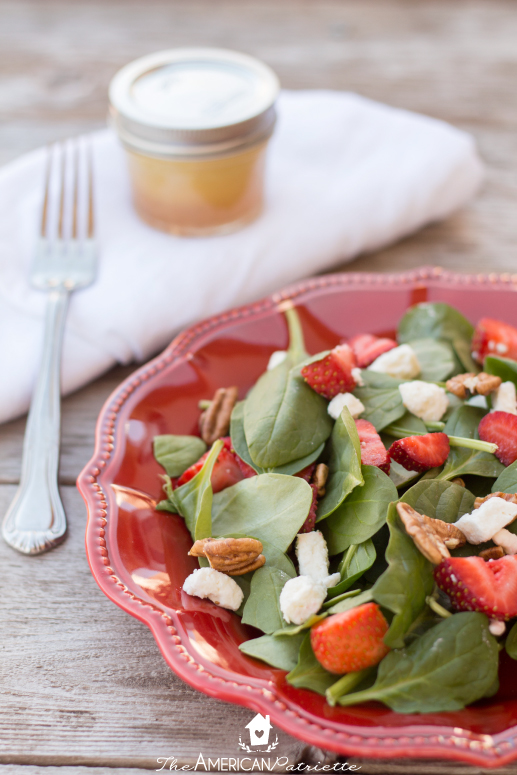 Love this recipe and want to remember it for later? Be sure to save it to your favorite Pinterest board!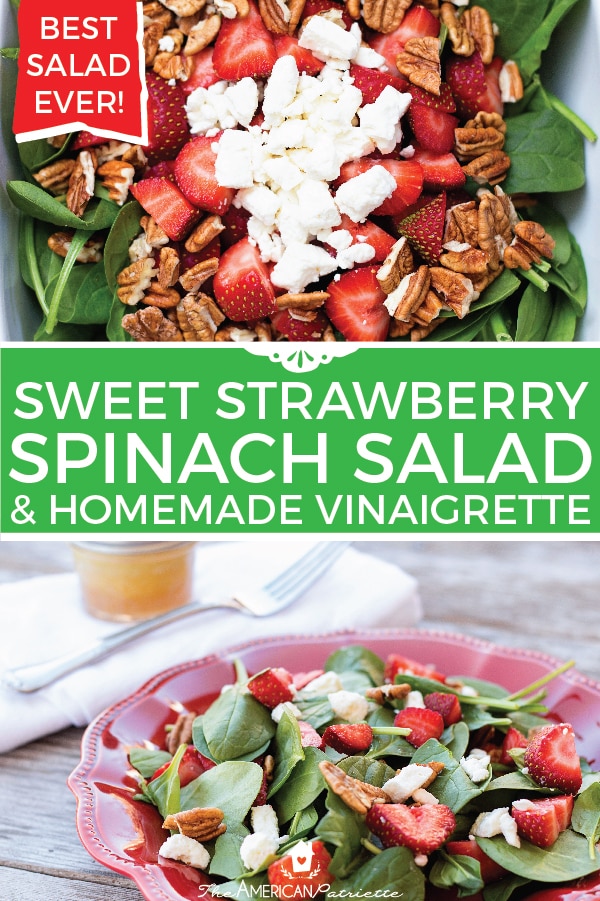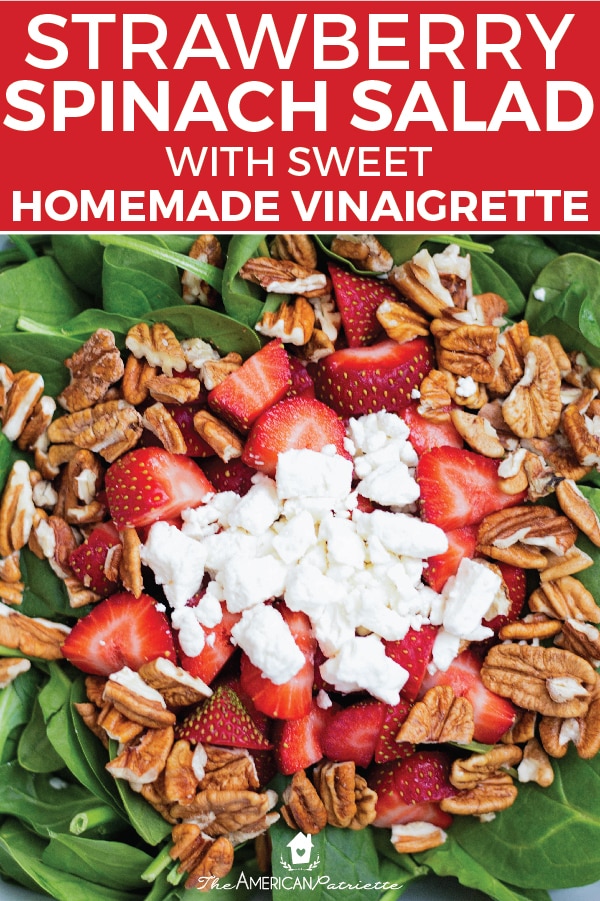 Sweet Strawberry Spinach Salad
Ingredients
2/3 bag of fresh spinach (about 6 ounces of spinach leaves)
1 c chopped fresh strawberries
1/2 c pecan halves
1/4 c feta cheese
1 tbsp oil
2 tbsp apple cider vinegar
1 tbsp sugar (or less if you'd prefer it to be less sweet)
1/2 tsp spicy or Dijon mustard
Dash of salt
Instructions
Toss the spinach, strawberries, pecans, and feta in a large salad bowl.
Pour oil, vinegar, sugar, mustard, and salt into a mason jar. Shake jar until ingredients are mixed well.
Pour dressing over salad just before serving.
Notes
Start out making the dressing with less sugar if you think you'd prefer the dressing to be less sweet! You can always add more to the dressing and re-shake the jar before pouring onto the salad.