Looking for fun Easter potluck ideas?! Get some inspiration and recipe ideas for planning an Easter potluck with a creative theme! Be sure to grab my FREE Perfect Potluck Planning Blueprint to help you plan your next potluck!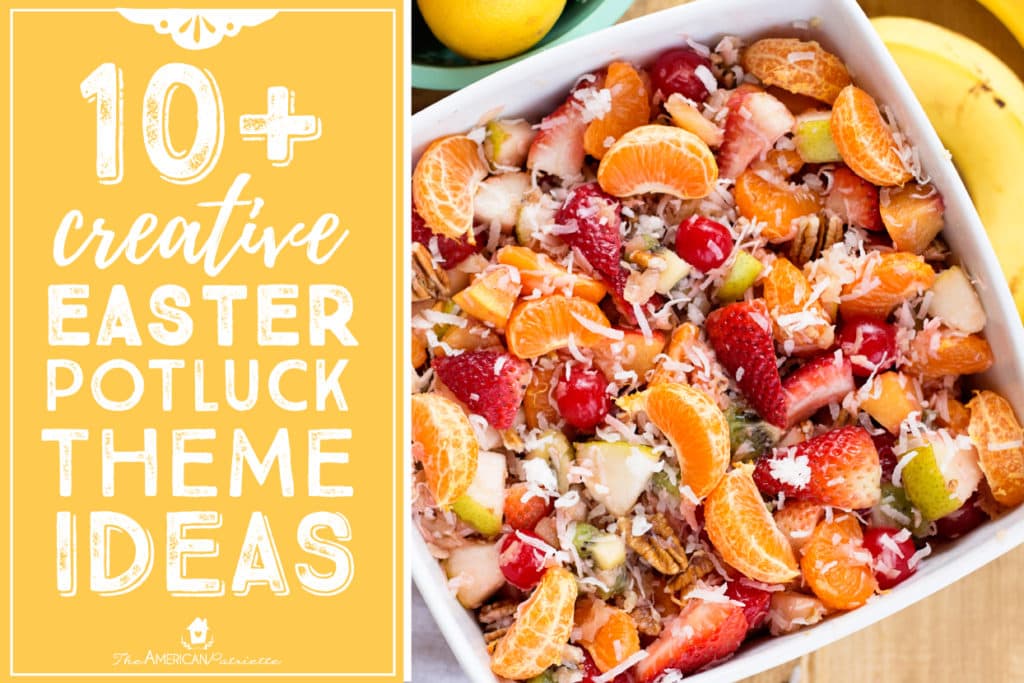 Planning an Easter potluck and looking for some fun, creative themes to make the food of the day even more exciting?! It's way more fun to eat with friends and family around the table when everyone's prepped a dish to go along with a theme!
Plus, a theme is a great way to spark conversation, especially when it comes to Easter and gathering with your family. Reminisce together about fun times you've had, your family history, and your favorite foods you've enjoyed together over the years.
Let me help you plan the perfect potluck!
Here are 10+ fun Easter potluck theme ideas for ya! After you look through these themes, be sure to grab your FREE PERFECT POTLUCK BLUEPRINT! It includes 5 of my most popular potluck themes PLUS menus to go along with them! And, some super helpful menu planning tips to help you get started!
For more tips: head over to my Top 10 Must-Read Tips for Planning the Perfect Potluck for some tips on how to simplify the planning and maximize the fun!
Let's get on with the fun Easter potluck themes!
1. Egg-y Eats
Eggs are quintessential Easter, right?! Have a theme where every dish has to include eggs in the recipe.
Need some inspiration for main dishes? Think about fried rice, meatloaf, or pork chops with egg noodles. Side dishes might include things like deviled eggs, cobb salad or any salad topped with hard-boiled eggs, and broccoli casserole.
And dessert is easy! Just choose any dessert that includes eggs in the recipe, but if you want some inspiration, these outrageously moist strawberry lemonade cookies are pretty darn incredible (and kind of look like Easter eggs!).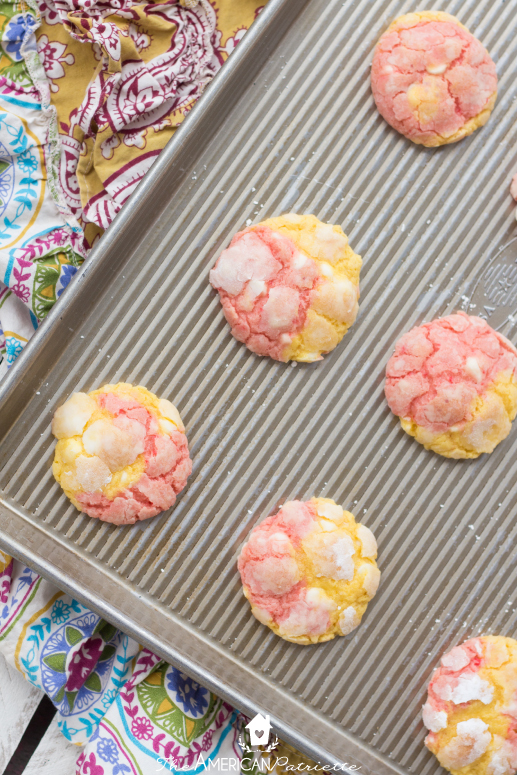 2. Scripture Selections
Food from the Bible. It only makes sense for Easter, right?! Celebrate Scripture through food, and have everyone bring foods that contain an ingredient mentioned in the Bible. Sounds intimidating, but you know this would be so fun and be a catalyst for some creative recipe hunts. Just leave the locusts & honey off the menu. 😉
When you're planning food like this, think about ingredients such as: fish, wheat, breads, grapes, figs, honey, spices, and milk. If you ask me, I think sopapilla cheesecake fits right in on this menu – it has "milk," honey, and bread in it. It's basically divine!
3. Scrumptious Salads
What a perfect time of year for fresh foods! Have everyone get creative and stick with a "salad" theme. Think outside the box (literally)!
Main dish salads might include chicken salad, pasta salad, tuna salad, quinoa salad, or egg salad.
The sides are easy for this one! But, if you want some delicious inspiration, try this easy fancy fruit salad (so good!) and my absolute favorite side salad ever: sweet strawberry spinach salad.
And don't forget the dessert salad – Watergate salad, strawberry cheesecake salad, apple fluff salad, pistachio fluff salad. You know, all the good things. 🙂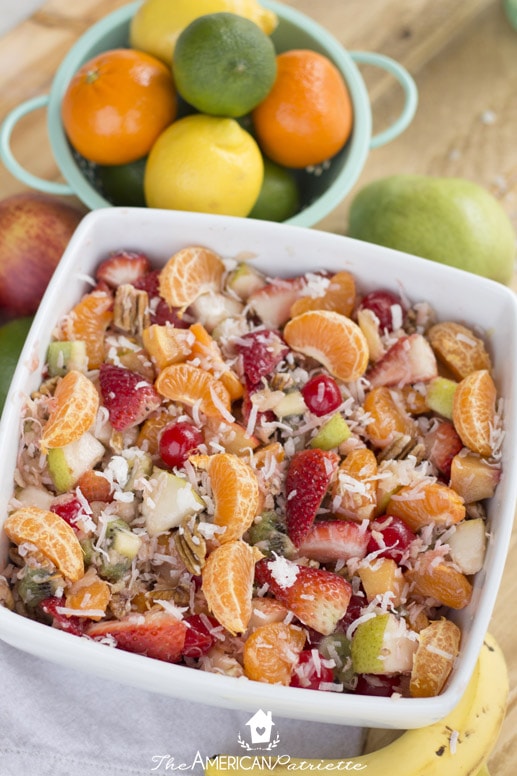 4. Family Favorites
Have fun with traditional 'ole family favorites. No one gets tired of these. I mean, they're family favorites for a reason, right?! If you're having an Easter potluck with your family, this theme can be especially special for you to reminisce around the table together.
Or, if you're planning an Easter-ish potluck with friends, what a fun way for everyone to showcase part of their family history with a family favorite dish!
5. Hidden In the Tomb (i.e. Hidden Ingredients)
This theme might take a little more brainpower, but it would be so fun! Have everyone bring a dish that has an unlikely hidden ingredient in it. Think: black bean brownies, potato soup (that's really radish soup!), and side dish casseroles made with veggie purees.
6. Last Supper
Have everyone make a dish that they would love to have as part of their last meal on earth! (Although, I'm certain it won't even shine a candle to the delicious food we'll get when we get to Heaven!) My dish would definitely either include some kind of cheese or some kind of chocolate.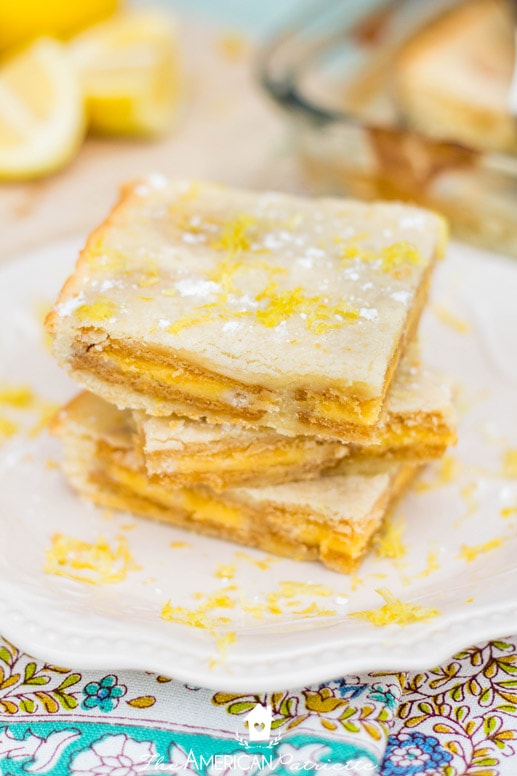 7. Passover Plates
Enjoy some cultural eats (and enjoy the process of learning about it, too!) and have everyone prepare a dish that you'd see at a traditional Passover meal. What a fun way to honor and take a taste of (literally!) Biblical history.
Not sure where to start on this? Just do a quick search on Google to help you out: "traditional Passover meal" or "traditional Passover recipes." I'm certain you won't go hungry with all of the options there.
8. From the Garden
Have everyone bring an Easter dish made with something that came from the garden – either their home garden if they have one (including a little herb garden!), or perhaps from a local farmer's market.
Main dishes might include pizza loaded with veggies (try this apple, chicken, spinach, and pesto pizza – SO GOOD), a pasta dish + grilled meat with sauteed vegetables, and desserts might include a fruit cobbler or fruit crisp.
9. Easter Morning Meal
Depending on what time of day your Easter potluck is taking place, maybe having breakfast makes sense anyway. But, regardless, breakfast is delicious any time of day! Plan an "Easter Morning Meal," and have everyone bring a breakfast-y dish.
This outrageously easy and tasty breakfast casserole is by far our favorite around here (and also very little prep time!). Do some traditional favorites like pancakes, waffles, and/or sides of bacon, or spice things up a little and have everyone bring a fun breakfast dish that invites conversation around the table. Foods like fancy quiches, tall & loaded breakfast sandwiches, and sweet breakfast bakes.
10. Old Dish/New Dish
Use your Easter potluck theme to honor the fact that, in Christ, the "old has gone and the new has come" (2 Corinthians 5:17). This theme might be especially fun to do with your family – have everyone pick a traditional family favorite dish and then put their own spin on it. Change up/add some different ingredients (make a dish spicier or change up the cuisine from one style to another), change up the cooking method, or vary the way you serve it (maybe Grandma's hot apple pie in cobbler form instead)!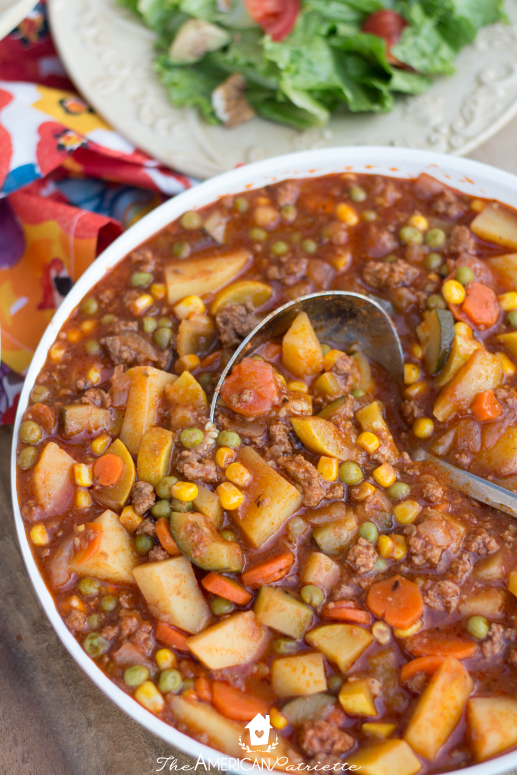 11. Back to your Roots
Plan an Easter potluck where everyone brings a dish traditional to their family heritage. If you're doing this with your own family, talk about where all your family originates (for us, we're looking at a German, Polish, French, and Czech background) and come up with different dishes to make a fun heritage-based meal.
If you're planning this theme with friends or church, this would be such a fun and tasty cultural experience! What a fun way to honor where we've been, as well as build community for the future together.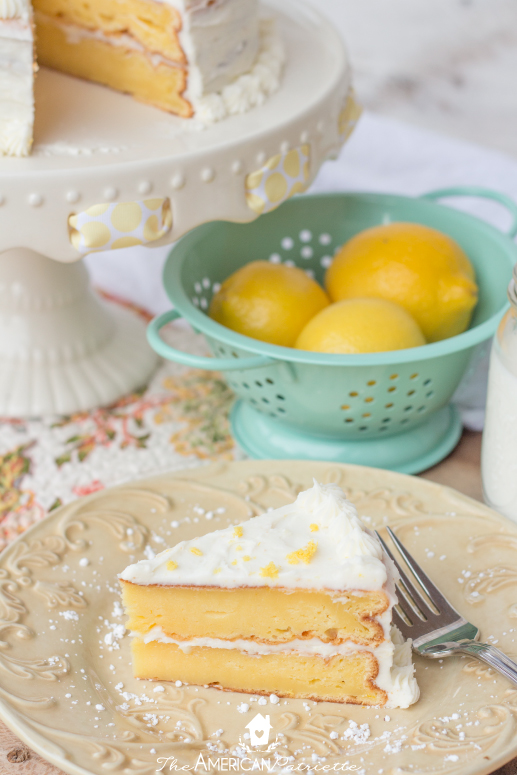 And side note: if you're looking for a delicious Easter cake recipe, STOP HERE and go make this wonderfully moist, flavorful, and dense lemon pudding cake. IT IS OUT OF THIS WORLD, and one of my most popular recipes this time of year!
Have fun eating and celebrating Easter with family and friends! He is Risen!
Be sure to snag your free Perfect Potluck Blueprint to help you plan your potluck!
Love these ideas and want to make sure to remember them for later? Be sure to pin this to your favorite Pinterest board!