The BEST Homemade Christmas Dessert Recipes (Day 11: Home for the Holidays)
Looking for some no-fail holiday treat recipes? Here are some of the BEST homemade Christmas dessert recipes – trusted, tried-and-true recipes from my kitchen to yours! Perfect for family Christmas gatherings, festive holiday parties, or for a fun treat to bring somewhere this season!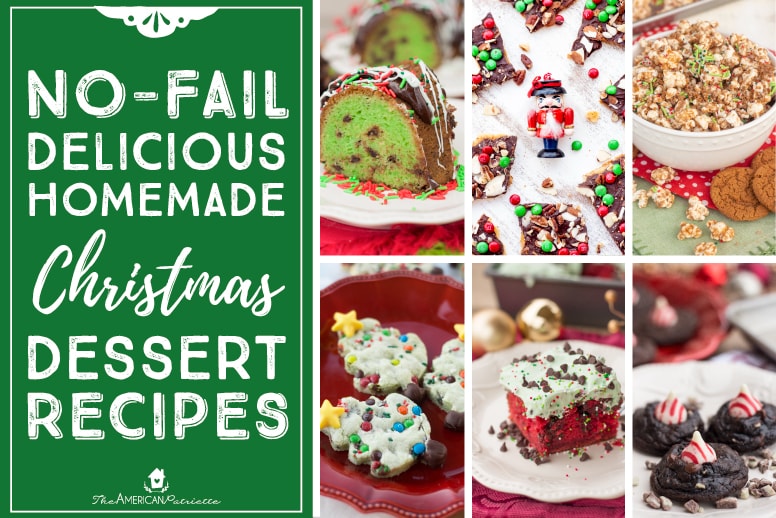 Welcome to Day 10 of Home for the Holidays! Since desserts often help us strike up conversation and relish in the simple joys of the season with others, I thought I'd share some of our absolute favorite, tried-and-true, guaranteed-to-be-delicious Christmas dessert recipes with you! Nothing feels quite like home than a yummy dessert with people we love, right?!
All of these recipes were created with "gathering" in mind – these are all fun and festive homemade sweet treat options that taste amazing and don't take too much effort to prepare.
I hope you have some great conversations and some fun times enjoying these yummy treats with others! Let's get goin' on this list – so many options of treats to make! 🙂
If you're looking for an easy, from-scratch brownie recipe for Christmas, TRY THESE. Oh my word, these triple chocolate peppermint Oreo brownies are so moist and full of flavor!
Whip up some easy from-scratch brownie batter (so easy, and I'm telling you, sooooo much better than boxed brownie mix!), add these mint Oreos, and you've got yourself an absolutely delicious Christmas dessert recipe!
Serve warm or cold – they're so good both ways! Go get the recipe for these triple chocolate peppermint Oreo brownies! (And if you love mint + chocolate, stick around – I've got a few more dessert ideas for you below!)
Speaking of easy + delicious + peppermint + chocolate, this easy peppermint s'mores dip fits all of those categories! Only 3 ingredients + sprinkles, and takes less than 5 minutes to prep before sticking it in the oven. Such a fun Christmas party dessert recipe!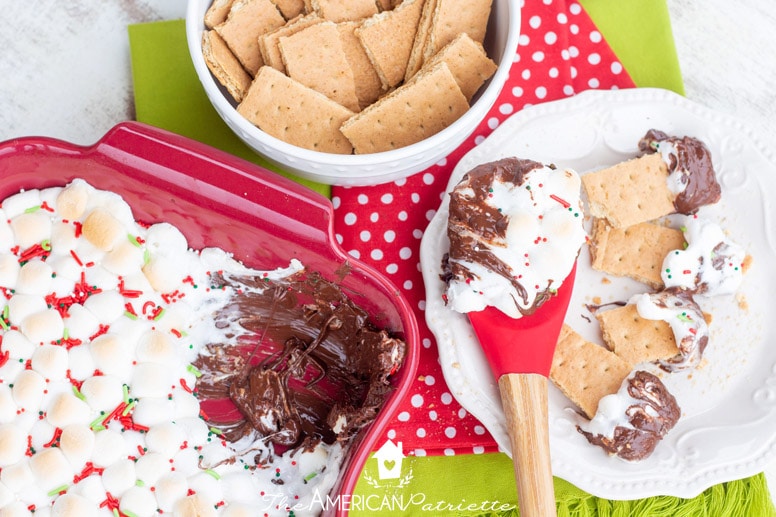 You can find this easy peppermint s'mores dip recipe here!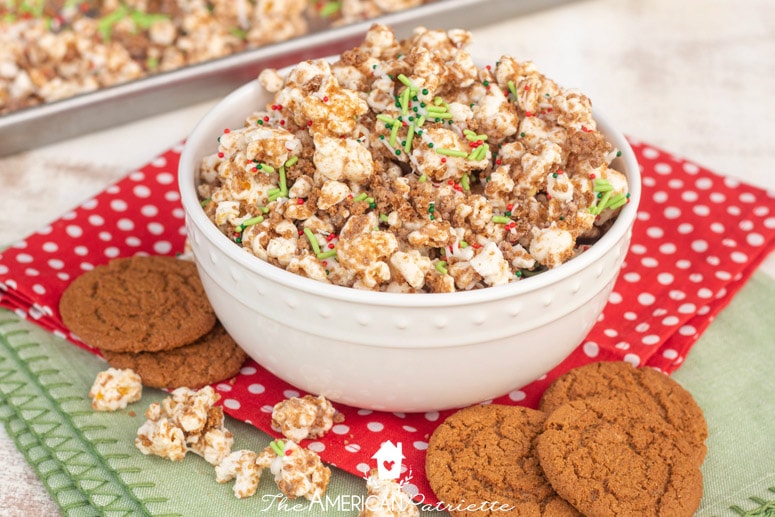 With just a few ingredients, this white chocolate gingersnap popcorn is a cinch to make and is soooo tasty! Only a few minutes' worth of prep and you've got yourself a delicious Christmas snack!
You make it with some crushed gingersnaps, microwave popcorn, and white baking bark. Add some Christmas sprinkles to top it off!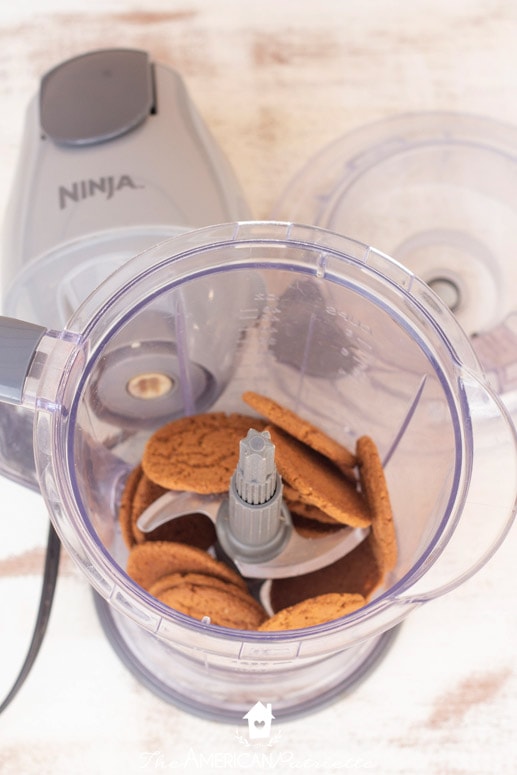 This recipe is great for Christmas parties, Christmas family movie nights, and to turn into cute gifts for friends, coworkers, and neighbors.
Go check out the easy recipe (as well as access the free printable labels to make these cute mason jar gifts) for the white chocolate gingersnap popcorn and bring some Christmas cheer to people!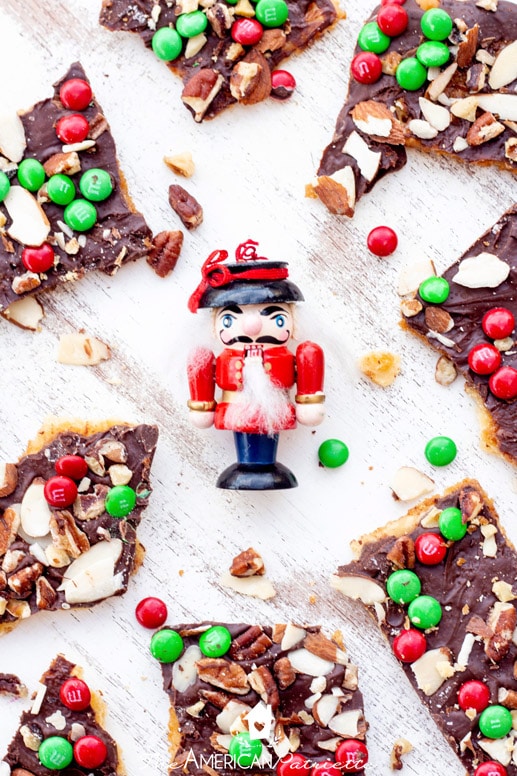 Want another super easy Christmas dessert treat recipe?! (And one that is a guaranteed-that-everyone-will-love recipe?!) This Christmas Saltine Nutcracker Toffee is absolutely out-of-this-world delicious!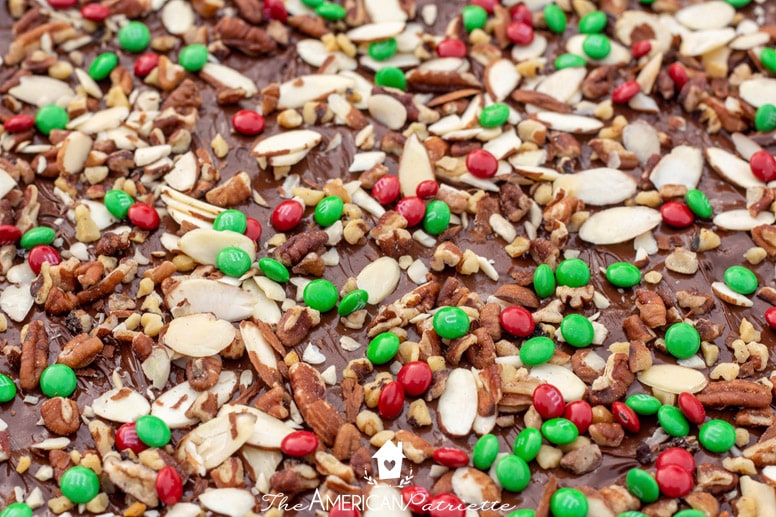 So fun and easy to make – just bake some saltines in some homemade caramel sauce for a few minutes, spread melted chocolate chips on top, add the fun crunch, and you've got yourself a great dessert recipe to share with friends and family this season!
Easily turn this toffee into a mason jar gift, too! Go snag the recipe + the free printable mason jar labels for this Christmas Saltine Nutcracker Toffee!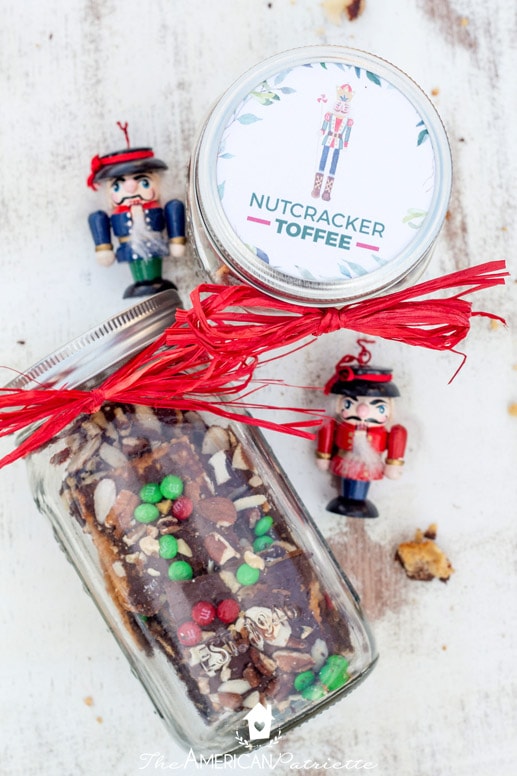 This easy Christmas red velvet chocolate poke cake is a gorgeous, fancy-looking dessert without much effort. Absolutely moist, decadent, and flavorful. So fun and festive too!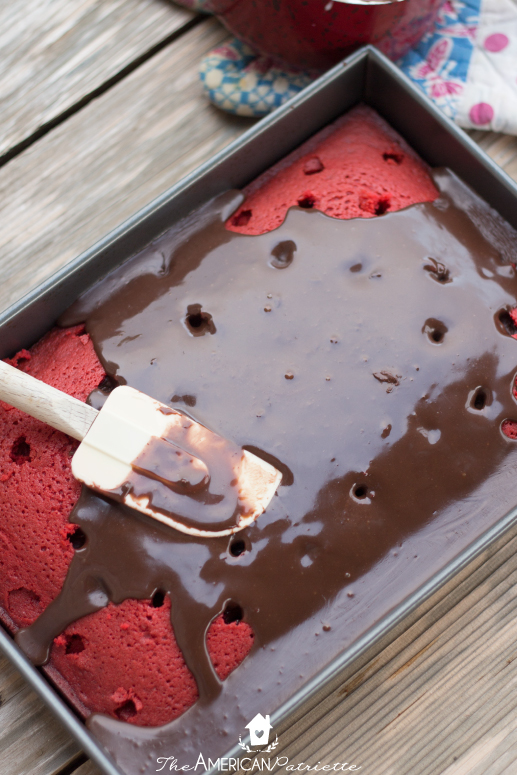 You can find the yummy recipe for this Christmas red velvet chocolate poke cake over here!
A semi-homemade cake made with pistachio pudding mix, this cake is one of the moistest, most flavorful cakes you'll eat all season! Very simple to make. Great for Christmas potlucks, family gatherings, and holiday parties!
Go get this easy and delicious super moist chocolate chip pistachio Christmas bundt cake recipe!
These Christmas tree cut-out cookies might look intimidating to make, but with my no-fail tutorial on how to perfectly cut cookies into any shape, you can easily make these in no time!
Go find out how easy it is to make these Christmas tree pistachio cookies – perfect for Santa, Christmas parties, and to make with kids!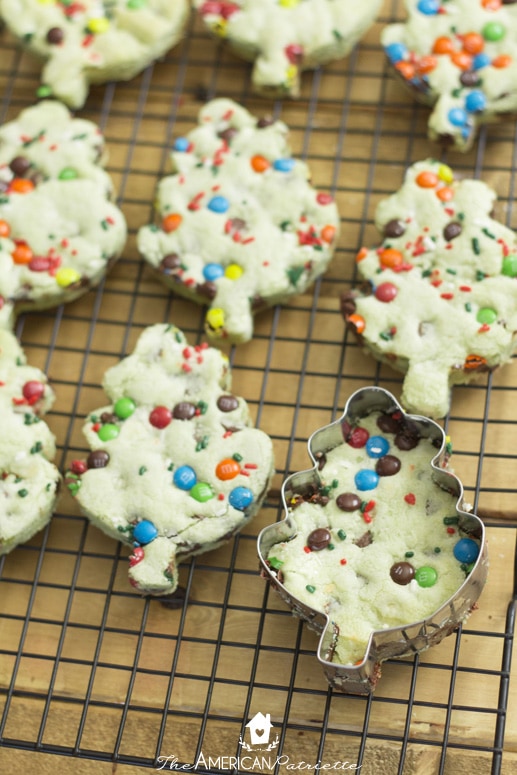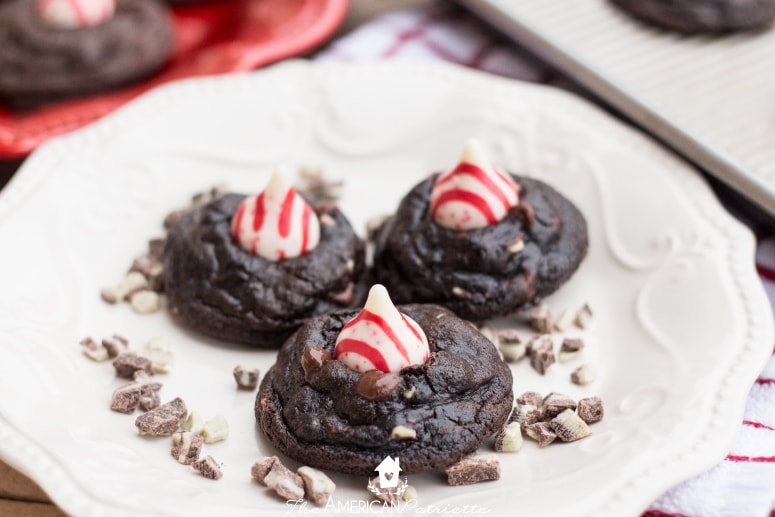 Seriously some of the absolute best cookies you'll ever eat. These cookies are so moist, so decadent, and basically melt in your mouth. So fun to make and eat for the holiday season! Kiddos can help place the kisses on top of the cookies when they come out of the oven. 🙂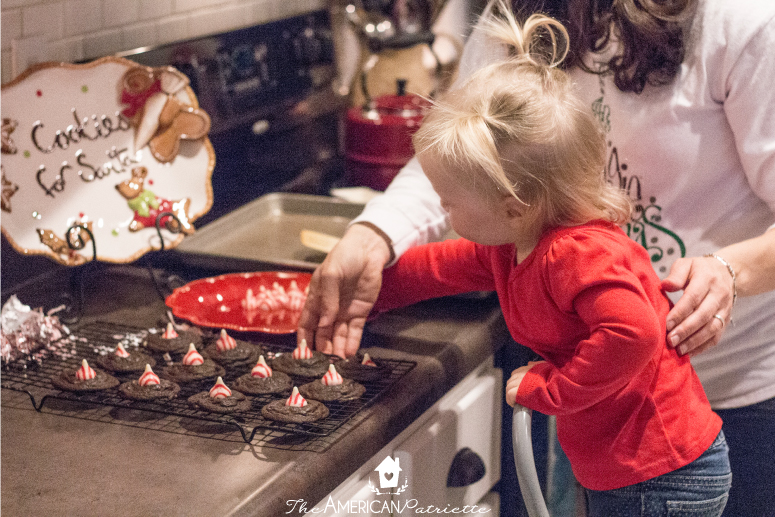 Go get the recipe for these outrageously good triple chocolate peppermint Christmas cookies!
Have so much fun baking and enjoying the flavors of the season with others! 🙂
Love these ideas and want to save them for later? Be sure to pin it to your favorite Pinterest board!