Short on time but still want to make a delicious cake?! I'm going to show you how you can turn just about any layer cake recipe into a Bundt cake!
Welcome to Day 10 of the 12 Days of Christmas Baking Tips!
I feel like I'm derailing a little bit with this post. But, maybe not. Honestly, this baking hack I'm sharing with you today has been one of the most useful ones in my kitchen to date, so, maybe I'm not going too far-fetched with this tip. I think you're going to love it, too! 🙂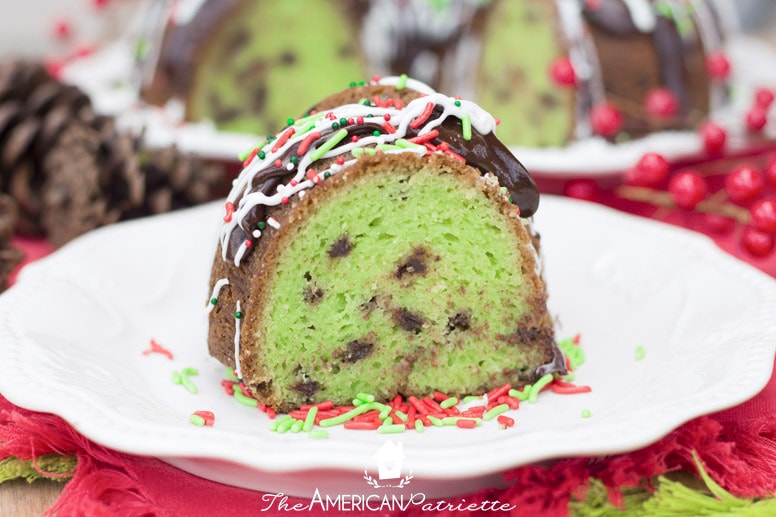 Today, I'm going to talk you through a couple of tips on how to easily turn just about any kind of layer cake recipe into a Bundt cake.
Why in the world does this matter?
Because Bundt cakes typically take a fraction of the time to frost than layer cakes, they're easier to store (because they're not as tall), and they're easier to transport if you're bringing your cake to a potluck, family gathering, or some sort of event – with Bundt cakes, you don't have to worry about layers falling off a cake while you're driving! 🙂
Also, they still look beautiful without feeling too…celebration-y? While I'll never turn down a layer cake, sometimes the occasion for which you're baking your cake seems a little more casual than a layer cake.
But, at the same time, just a rectangular cake looses some of the appeal and luster, ya know? (Unless we're talking about poke cakes that need to be rectangular, and that's a different story! This Christmas red velvet poke cake is beautiful and one of my favorites!)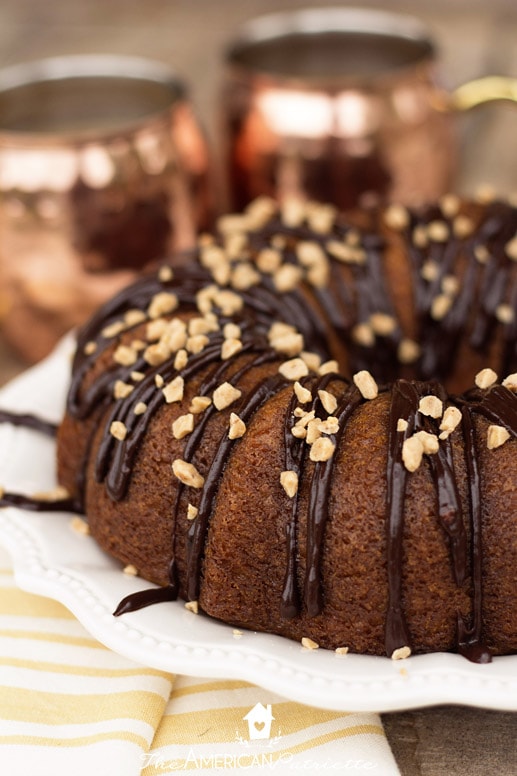 To me, Bundt cakes are this middle ground: not quite as celebration-y as layer cakes, but not quite as dull-to-look-at as rectangular ones.
My sister-in-law thinks Bundt cakes are way fancier than layer cakes, and maybe that's the case (what do you think?), but to me, layer cakes just seem like there's a little more pomp and circumstance that goes with the event, and Bundt cakes seem more…laid back without getting too "blah."
Who knew cakes emoted such impressions?! 🙂
Until I had kiddos, I always made layer cakes (because I wanted to decorate them!). However, as we've talked about throughout this series, I've had to find ways over the last several years to be able to continue to bake but without spending an inordinate amount of time at my kitchen counter on intricate desserts.
Looking back, it's been a fun challenge. 🙂
After realizing that my banana bread was FAR more moist when I baked it in a Bundt cake pan vs. a loaf pan, I started wondering if I could turn others of my recipes, especially some layer cakes, into Bundt cakes as well, knowing there would be so many other benefits to Bundt cakes, too. And what do you know?! It worked!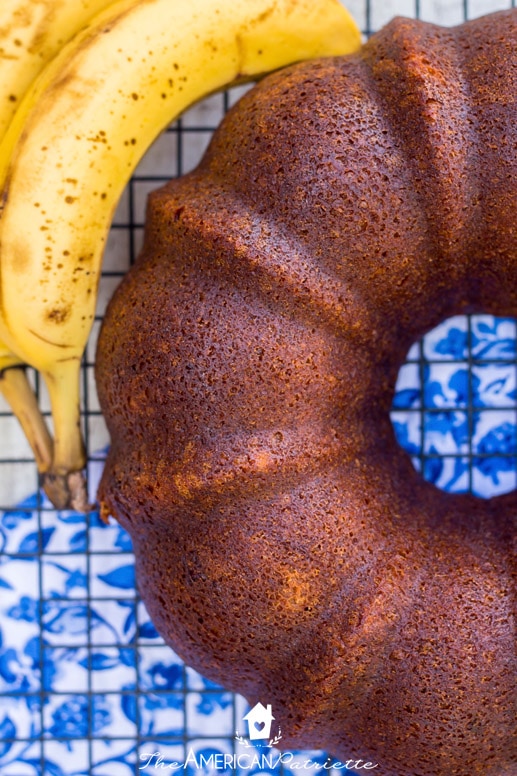 I realized this was a huge tip I could regularly use in my kitchen: since I'm baking for different things so often – potlucks, celebrations, family get-togethers, company coming over, etc. – I realized I could start making baking Bundt cakes in lieu of layer cakes. Not all the time, but the times when I know I need to finish the recipe faster, and the times when a Bundt cake seems a little more fitting for the occasion than a layer cake.
Just because I often have to cut down my time in the kitchen, doesn't mean I have to simultaneously cut down the fun I have in there or the quality of recipe I'm baking!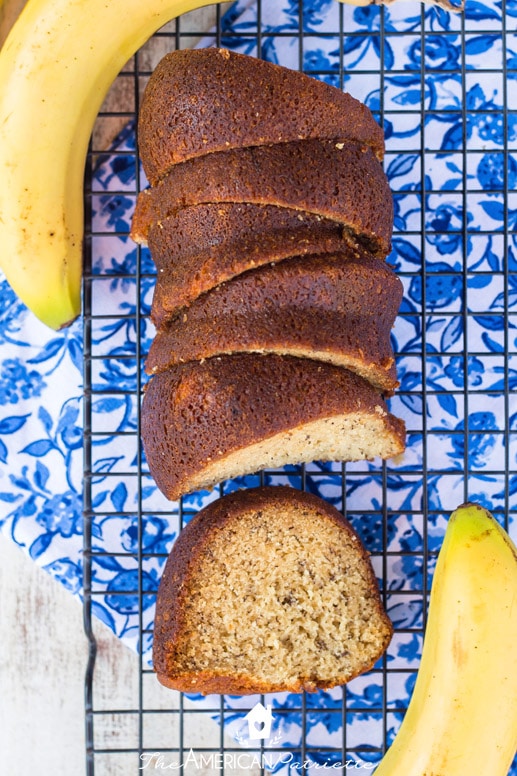 So, if this is something you're wanting to do, too, let me talk you through the couple of things I've learned as I've experimented with this.
Tips for turning a layer cake recipe into a Bundt cake recipe:
While these suggestions are not proven to be the ONLY way to do this, here are the qualifications I'd *start out* with using to determine if this process is going to work for you:
If your layer cake recipe would typically fit into two (not three) 8″ or 9″ round cake pans (filling the each cake pan about halfway)
If your cake recipe calls for 2.5 cups of flour or less – this is not a hard & fast rule. The times I've turned layer cakes into Bundt cakes, I would say the recipes have all had 2.5 c or less of flour. However, I've looked at other recipes, and several of the Bundt cake-specific recipes call for 3 cups of flour, SO, it might be worth a shot if you have a layer cake that calls for 3 cups.
If your cake is a semi-homemade cake (i.e. a cake that's made with cake mix but doctored up; I do this a lot!) – the ingredients in these recipes have always fit just fine in my Bundt cake pan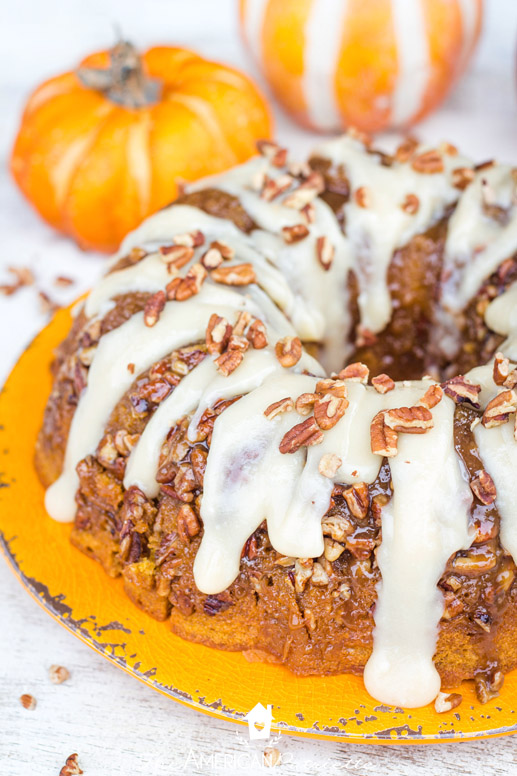 How to actually turn the layer cake recipe into a Bundt cake:
Follow the original recipe for the cake batter – no need to change anything about the batter itself
Preheat the oven for the same temperature you'd bake your layer cake
Use a 10″ Bundt cake pan – size will affect bake time; I always use a 10″ pan
But, plan for a longer cook time in the oven: this is where you'll have to make those judgments yourself since all cakes bake for different amounts of time. What I would do is start out by tacking on 10 minutes to the original bake time of the cake, but expect that it could take up to 25-30 minutes longer. The first time you do this, you'll just need to be a little more patient and check the cake more regularly. Then, you can write down the bake time you come up with for that cake and just know for sure for next time!
Change up the frosting a little: Either use a different icing recipe all together for your cake and choose a glaze instead, OR, just look up "buttercream glaze" or "cream cheese glaze" and turn your typical frosting into a glaze, which is VERY easy to do.My pistachio chocolate chip cake calls for a chocolate ganache (instead of a chocolate buttercream), and then I just turned cream cheese frosting for my pumpkin praline Bundt cake into more of a glaze by 1) Changing up the ratio of the ingredients to make the icing runnier, and 2) Making the icing/glaze warm instead of using it at room temperature.My other Bundt cakes – particularly my coffee cakes like this pumpkin cinnamon crumb cake – call for REALLY easy glazes made just with milk, powdered sugar, and vanilla – SO simple and yet still so tasty! That might be a good option for you, too, depending on your cake!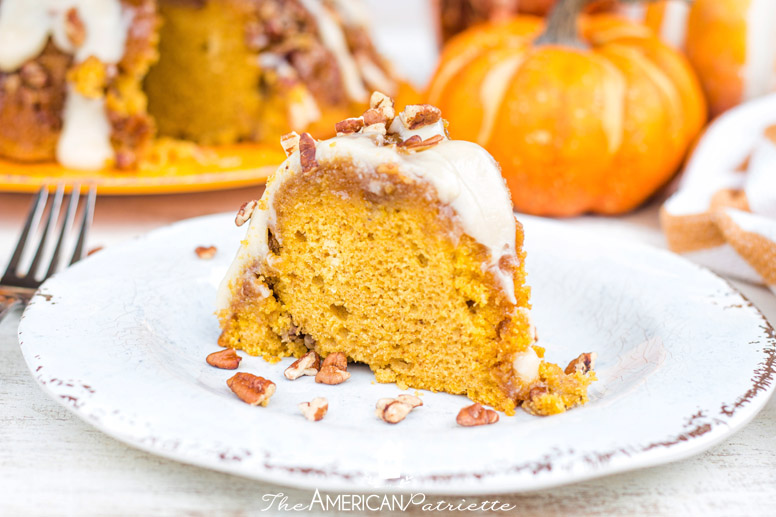 That's it, friend! I know, seems simple enough, but gosh, what a great tip to have in your kitchen, right?! Let me know what layer cake you're going to try to transform into a Bundt cake!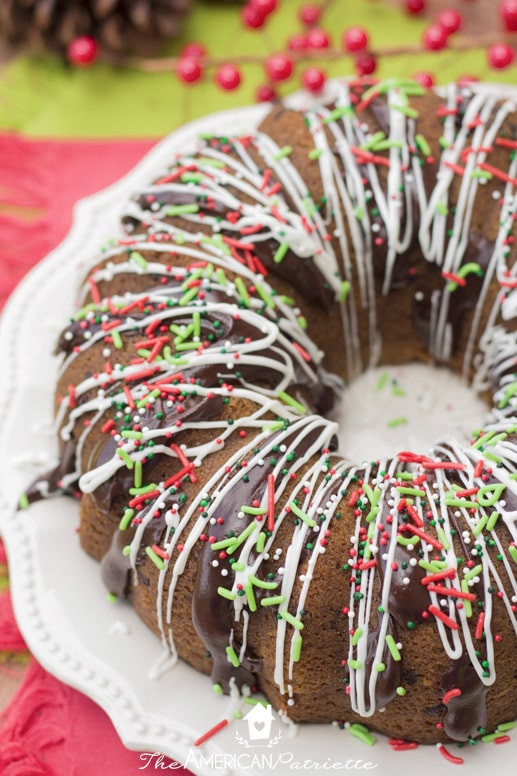 And, if you're looking for some of tried-and-true amazing Bundt cake recipes, here are some we LOVE: