Pretty and Delicious Homemade Valentine Dessert Recipe Ideas!
Looking for some fun, delicious, and easy homemade Valentine's Day dessert ideas?! These ideas are perfect for both your sweet tooth and your sweetheart!
If you're looking for some fun and different homemade dessert recipes for Valentine's Day, give one (or all!) of these yummy recipes a try!
Let me show you how you can make perfectly-shaped heart cookies, a delicious fruity poke cake (strawberry or raspberry, take your pick!), and fun & festive Valentine's puppy chow!
Click on any of the recipes below to get the full recipe (and a walk-through tutorial on most of them!) for how to make them! All of these are super easy to make and absolutely delicious – definitely worth sharing with others. 🙂 Let's get baking!
Well, if these dark chocolate chip heart-shaped sandwich cookies don't steal your little heart, I don't know what will!
I can't wait to show you how you can SO easily make perfectly-cut heart-shaped cookies. You're going to be a pro!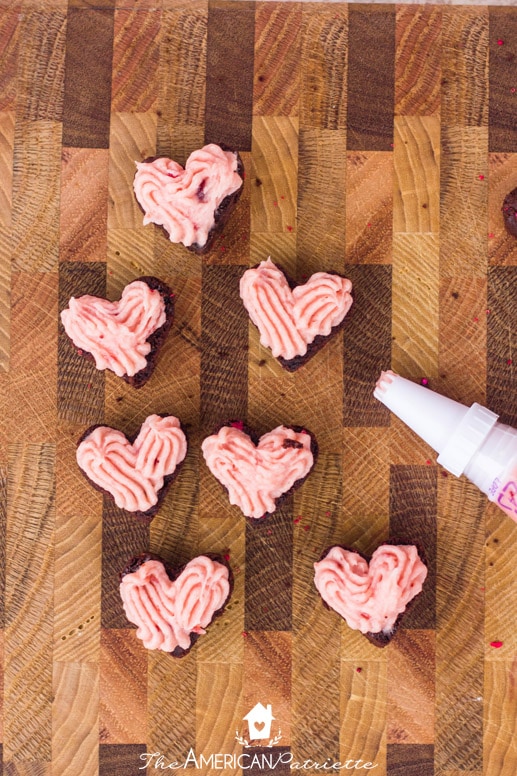 The sweet strawberry buttercream filling makes these a little more fun, festive, and special for Valentine's Day. Go have fun making these cookies!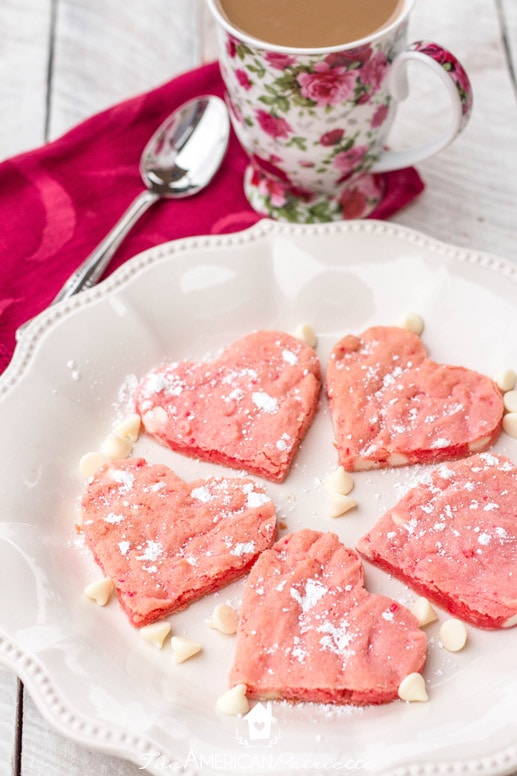 Want another heart-shaped cookie option! These fun white chocolate chip strawberry cake mix cookies are SO, SO chewy and out-of-this-world delicious, and they're also incredibly easy to make.
Look how fun and sweet these are?! Not only are these cookies easy to make, they're also pretty quick – very little prep work, and cutting them out takes no time at all. So, if you're looking for a quick option but still want something delicious and pretty, these strawberry cookies are a perfect fit.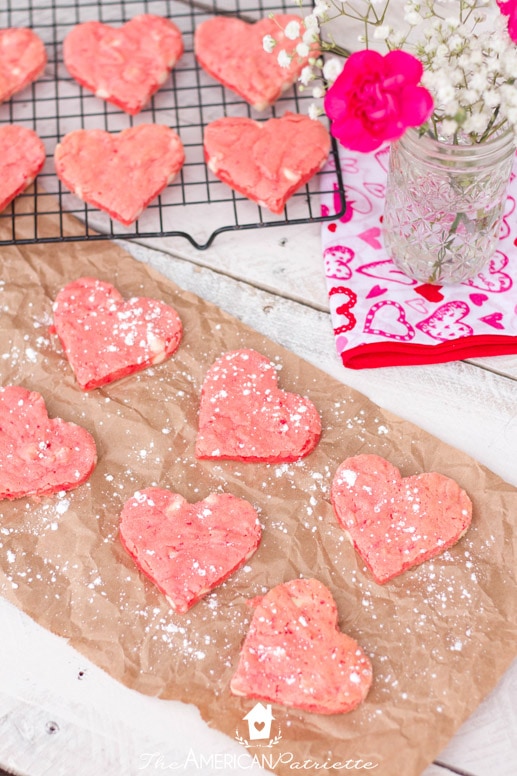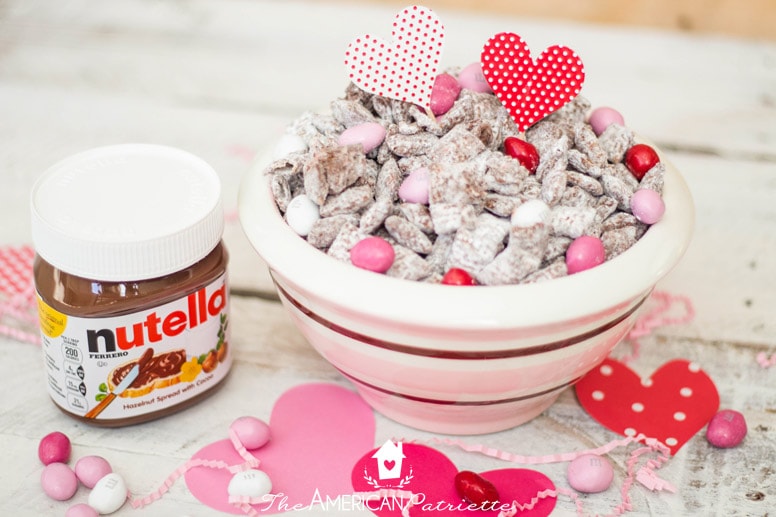 YUM! What a fun sweet treat! This Strawberry Nutella Puppy Chow is a festive spin on a classic favorite.
Has fun Valentine's-y flavors, and when you add in the Valentine M&Ms, it just looks so pretty and tasty!
This is a fun treat to share for a Valentine's Day potluck or to package up in small plastic baggies with a ribbon to give away as little Valentine's gifts.
It's poke cake time! These two poke cakes below are so good! (I'm going to come right out and say it: the raspberry one is my favorite of the two and it is AMAZING. You and your people will love it!)
Poke cakes are just so darn good, and since chocolate-covered strawberries are such a quintessential Valentine's Day dessert, I thought it'd be appropriate to combine the two into one treat!
This yummy chocolate-covered strawberry poke cake will feed a crowd – it'll serve up at least 16 slices. So, if you're looking for a recipe to feed a bunch of people, this one is a great option!
You top this cake off with a perfectly-matched homemade whipped cream frosting, and gosh, it is good. Enjoy with lots of people for Valentine's Day at a potluck!
White Chocolate Raspberry Truffle Poke Cake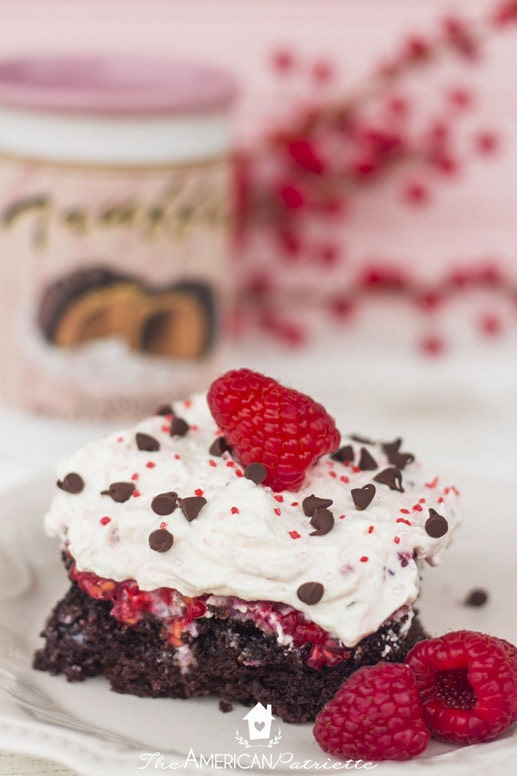 I had to save the best for last. Friend, THIS white chocolate raspberry truffle poke cake is SO GOOD. Just like the strawberry poke cake, this one serves a lot – you'll get a solid 16 slices out of it.
That perfectly fluffy and slightly sweet homemade whipped cream topping is perfect for a lush, dense, moist, and super flavorful raspberry-covered chocolate cake! So much texture and flavor in one cake!
I don't mean to be bossy, but go make this cake. You and your people are going to love relishing in every bite of it together!
Have fun baking some sweet treats this Valentine's Day! I hope you have a wonderful time celebrating love with your loved ones!
Love these Valentine recipe ideas and want to make sure to save them for later? Be sure to save this to your favorite Pinterest board!