Strawberry Cake Mix Heart-Shaped Valentine Cookies
Share the love of all things delicious with these strawberry cake mix heart-shaped Valentine cookies! They really are quite divine (they're super chewy and moist!), and when you find out how easy they are to make, you'll want to bake several batches!
Here's how I get the perfectly-shaped hearts:
After you make the batter, you spread it out as evenly as possible on a non-stick baking pan. You don't need to worry about some holes in the dough (see below) – they'll fill in as the cookie dough bakes. I just try to spread it as evenly as possible.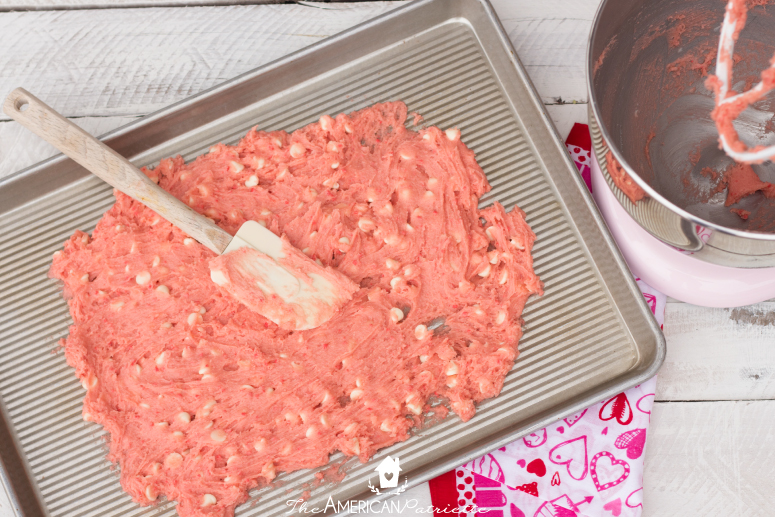 Bake the cookie dough for 12 minutes at 350. The edges will be slightly golden, but the entire gigantic baked cookie blob will still be very soft and chewy.
Allow the dough to cool a bit before you begin cutting out the hearts – probably about 10-15 minutes. Then get your heart-shaped cookie cutter and begin cutting!
They always just come right off the pan for me, but use a spatula to help you out if you need it.
Yum!
And look how adorable!
These keep for a while (several days in an air-tight container), and they package up really well, so they're perfect to make ahead of time for a Valentine's get-together or to make to give out as treats for friends and loved ones!
And now for the real reason we love these cookies: all those in-between pieces! I love making shaped cookies because of the in-betweens, and since the in-betweens aren't technically cookies, they don't technically have calories.
I'm pretty sure that's how that works.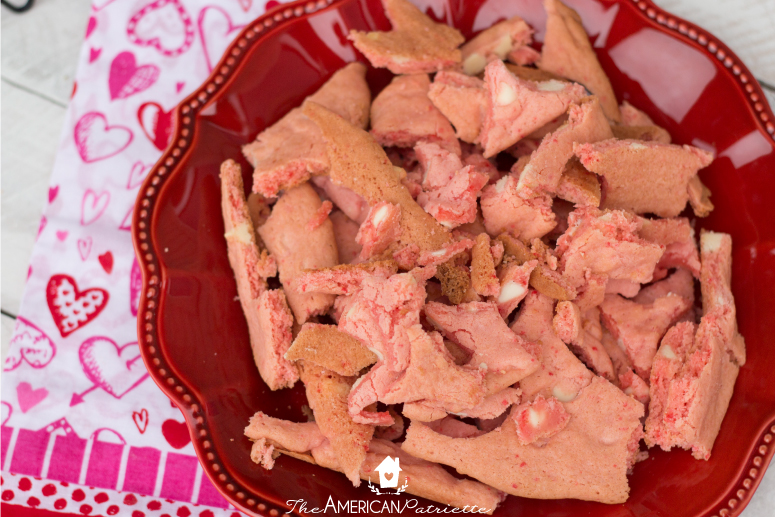 Go make some of these cookies and share some love with others! Happy Valentine's Day!
If you're looking for an additional Valentine's treat to make, check out this recipe for my Strawberry Nutella Puppy Chow. Also absolutely delicious and addicting!
Ingredients
1 16.5

oz

box strawberry cake mix

2

large eggs

1

stick unsalted butter

room temperature

1

c

white chocolate chips
Instructions
Preheat oven to 350.

Using a stand or a hand mixer, cream the strawberry cake mix and butter together.

Beat in eggs one at a time.

Once the dough is thoroughly mixed, fold in the white chocolate chips and stir.

Spread dough evenly on a non-stick baking pan with a spatula.

Place pan in oven and bake for 12 minutes.

Remove from oven and allow to cool for 10-15 minutes before using heart-shaped cookie cutter to cut out the hearts.

Cut out hearts and place them on a cooling rack, using a spatula to help you remove them from the pan if necessary.

Serve or package up the cookies and enjoy all of the in-between pieces!