This is a list of the absolute must-have baking essentials every one who loves to bake needs in her kitchen! Fantastic tools that will help you save time in your kitchen and make even better desserts.
Welcome to Day 12 (can you believe it?!) of the 12 Days of Christmas Baking Tips!
I'm wrapping up this series with talking you through my absolute *favorite* kitchen tools I use regularly, especially when I bake. After several days of talking you through a ton of baking tips, especially little kitchen hacks that save me time, let's chat through the tools that help me make all those goodies.
Chances are, some of these are going to be life-changers in your kitchen, too. 🙂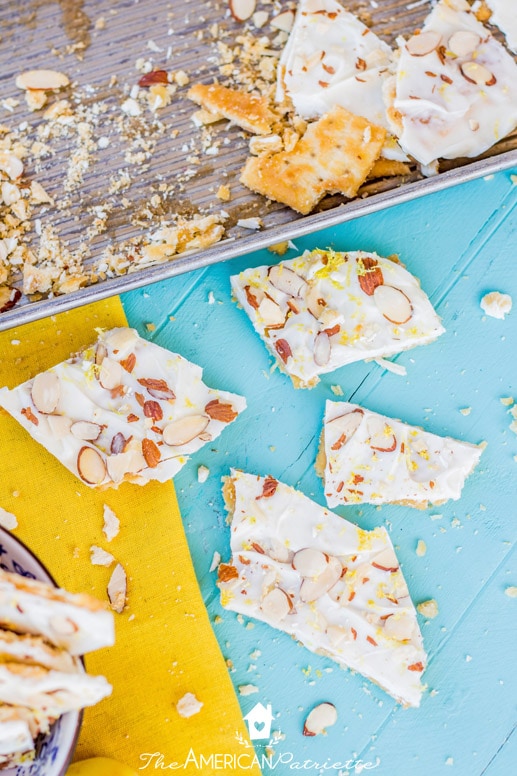 About the List of Favorite Baking Essentials
Almost all of these are "everyday" items – no fancy schmancy kitchen equipment here, and only one more expensive item (but it's lasted me over 12 years and it's still goin' strong!).
I'm going to break this list down similarly to the list I created of (what I think are) the best kitchen essentials for the everyday cook. There's some overlap here, but I'm going to just exclusively focus on baking for the tools on this list.
For each item, I'll tell you: for what purpose(s) and how often I use it, why I love it, and if I'm loyal to that particular brand of tool.
Sometimes it's just so good to hear from someone else who also spends *a lot* of time in her kitchen if something is worth owning! So, I'm hoping to help you figure that out!
This post contains affiliate links for your convenience. You can read my full disclosure policy here.
Favorite Must-Have Baking Essentials
Absolutely, without a doubt, these are the BEST baking sheets out there for making cookies, toffee, and any other baked goods that require you to use a baking sheet.
I wrote a separate blog post dedicated to these pans to talk you through why I think they're the absolute best baking sheets for cookies, simply because they have been a HUGE game-changer in my kitchen, and I just want so badly for others to have that same experience in theirs!
Anything I bake on here comes right off the pan, and whatever I bake on here always bakes SO well. Long gone are the days of ruining perfectly good cookies because they stuck to the pan! Even my super sticky toffee comes right off these pans! They're like miracle workers.
And when I bake cookies on them, the cookies always come out wonderfully chewy.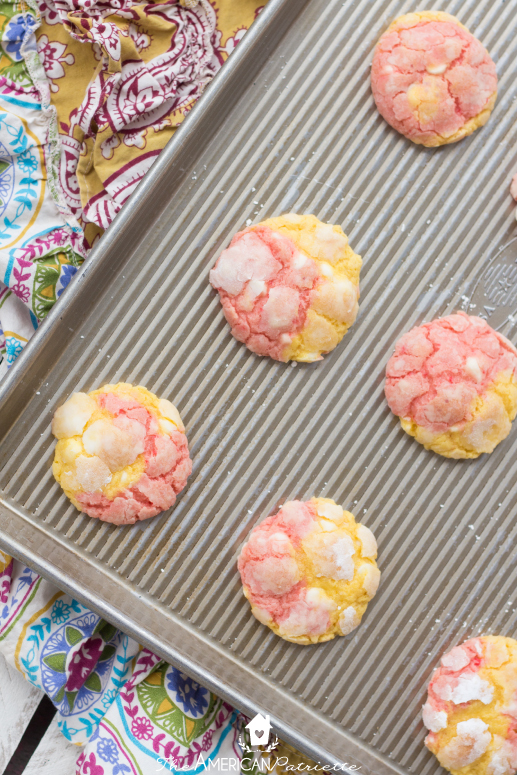 Plus, the pans are really inexpensive, especially given their high quality and durability. (Here are the USA Pans on Amazon)
I've had my pans for over 8 years, and they're still working just as well today as they did the day I got them. I just cannot more highly recommend them as a reliable pan that does such a fantastic job with ALL of the food I cook on them!
What I use these pans to make: ALL cookies, toffee, candied popcorn, and pretty much anything else sweet that requires a baking sheet. I also use them to bake bread/biscuits, meatloaf, roasted veggies, etc. They're all-purpose pans for sure!
How often I use these pans: every week, multiple times a week. (Because I also use them for roasting veggies, as well as any thing else that requires a baking sheet – they're so versatile.)
Why I love these USA pans – I'll sum it up for ya! They:
Cook very evenly – no hot spots & cool spots
Don't bend & warp (they're really, really sturdy) – for one, warped pans are challenging (and honestly, kind of dangerous) to remove from the oven, especially if you're only using one hand to take them out a hot oven, and two, warped pans often make it difficult for food, especially cookies, to keep their shape
Clean up ridiculously easily – seriously – hardly EVER any scrubbing – quick wipe down/wash in the sink is all I typically have to do after using these pans
Produce incredibly chewy cookies – somehow, my cookies turn out chewy on these pans every time, and I NEVER (ever) have to work at it to get them off the pan – they slide right off.
Are really versatile – I use them for just about everything in my kitchen that requires a pan: toffee, cookies, roasted veggies, baking loaves of bread, baking meatloaf, etc.
Are long-lasting – I've had mine for over 8 years, and they still work just as well today as they did the day I got them.
Brand loyal for this item? YOU BETCHA. I have 3 of the USA Pans: 2 of the larger ones (they're called half-sheet pans, and the baking surface on them is 17. 25″ x 12. 25″) and 1 smaller one (it's called a quarter sheet, and the baking surface is 12.5″ x 9″). And I use all of them regularly.
Bottom line: Excuse my bossiness, but you really need these in your kitchen!!
This good friend of mine and I go way back. We've spent many hours together at the kitchen counter. There's really no telling how many miles I've put on this thing! I've had my KitchenAid stand mixer for over 12 years now, and when I got it, it was a refurbished model, so I have no idea how old this thing actually is!
And yet, it's still going strong! I've had zero issues with it, and it makes life in the kitchen WAY easier because of how functional it is, and especially because I can be so hands-off with mixing things.
What I use it to make: I use my stand mixer almost every time I bake (which is a lot). I use it to make cookies, cakes, brownies, icing (buttercream and cream cheese frosting), and whipped cream. And, it's a total must for some of those things, especially the frostings and the whipped cream. There's no way they'd come out as good without the mixer!
I also occasionally use my mixer for cooking, too: when I'm making mashed potatoes (talk about creamy mashed potatoes after using this thing!) and when I'm making pretty much any kind of dip that calls for cream cheese.
How often I use it: At least 1-2x per week, sometimes more often than that, especially during the holidays. (That 'ole KitchenAid has definitely been working some overtime the last several weeks.)
Why I love it: It makes the prep process of baked goods SO much quicker and more efficient, and, it honestly enables me to make things I wouldn't make otherwise, just because I wouldn't be able to put in the arm power needed to whip 'em up. It's an absolute must-have in my kitchen.
Brand-loyal for this item?
After 12 years of never letting me down? YES. Absolutely worth the $ spent on it, especially considering appliances these days go out after just a few years of owning them! This KitchenAid mixer has been SO reliable, and I can't more highly recommend it. I can't wait to see how many more years it gives me!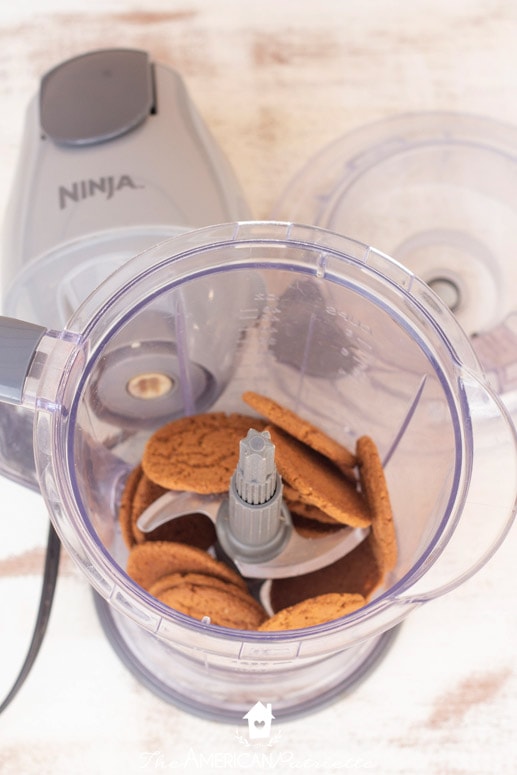 I LOVE THIS THING. I got my Ninja Food Prep when I was looking to replace my blender that went out on me (and didn't work very well in the first place).
Well, not only did my Ninja replace the blender, it also replaced my food processor when it went out, too! This $30 machine has been amazing! When you purchase it on Amazon, it comes with the larger pitcher (which I use most often), as well as a smaller blender for smaller jobs like pureeing fruit, chopping nuts or onions, etc.
What I use it to make: I use it more regularly for making salsa & smoothies, but when it comes to baking, I use my Ninja to crush cookies to make crusts (like graham cracker pie crust & gingersnap pie crust) and to sprinkle on top of white chocolate popcorn and ice cream, as well as to puree fruit for fruity desserts. I also use it to chop nuts for different things.
How often I use it: at least a couple times per week, if not more. Like I said, it simultaneously functions as a blender, food processor, and chopper.
Why I love it: It's been such a great multi-functional tool, especially given its low price point. I love having one tool for so many purposes…I don't have tons of gadgets taking up space in my kitchen cabinets.
Brand loyal for this item?
Yes again. I've just been so pleased with it for all the reasons I mentioned! I'm not sure other brands would be so trusty! I think you'd love one in your kitchen!!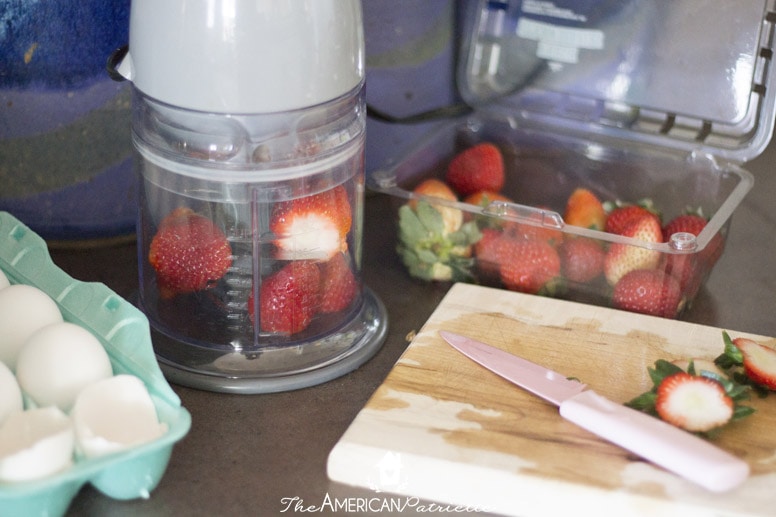 I know, like the most basic and boring of tools, but my cooking and baking would seriously suffer without this thing!
What I use it to make: well, I rely on it absolutely every time I use my oven, so, I guess you could say everything that goes into my oven. 🙂
How often I use it: multiple times per week.
Why I love it: because I've never trusted my ovens to tell me the truth! I've lived in several different places, and every single one of those ovens acted a little differently – some would burn hotter than what the oven said, and some burned cooler. Several years ago, before I started using an oven thermometer, I would get so tired of spending all this time making a great dessert, meal, etc. and then it getting messed up in the oven, only to find out it was because our oven wasn't at the right temperature. Talk about wasting time and money!
I've since learned that this was a super easy fix with that thermometer, so I now very heavily rely on it before I put anything in the oven. It's also really helpful when I'm making multiple things on a given day and I've got to change up the temps – I might need to bake something at 350, and then when it's finished, bake something else at 400. Like I said, my oven doesn't always get the temp right, so I always check the thermometer before I trust the temperature has actually gotten up to what I set my oven for.
Brand loyal for this item?
Nope. Mine is a cheap 'ole thing from our grocery store. I probably didn't spend more than about $5 on it. I bet anything that has decent reviews will be just fine for ya!
I originally got these little cake pans in order to make a tiered cake one time for my daughter's birthday party, but I ended up using them a ton after that and was almost kicking myself for waiting to so long to get them!
What I use them to make: miniature cakes – sometimes (we're talking maybe once or twice a year) I'll make a tiered cake, but I mainly use them now to make smaller cakes when we don't need a big layer cake for something, but still want a cake for a little celebration.
How often I use them: a handful of times per year.
Why I love them: because I can halve a cake recipe and use these to bake it. Mini cakes are so cute, but they're also so practical sometimes. If you're wanting to make a birthday cake for someone, but only a few of y'all are going to be eating it, sometimes a smaller cake seems a little more appropriate. They save me time, too, because it doesn't take as long to frost a smaller cake. I really wish I would've thought of doing small cakes sooner – they're really so handy for certain occasions!
Brand loyal for this item?
Not really. Mine have been just fine – I think they're probably Wilton because I got them at Hobby Lobby, and I typically only see Wilton products there, but I don't necessarily swear by them. As long as cake pans are non-stick and have good reviews, I think you're good to go!
I wrote a whole post on why I love Bundt cakes so much, especially for the purpose of saving me SO much time in my kitchen when it comes to making cakes! Check out how you can turn just about any layer cake recipe into a Bundt cake!
What I use this to make: well, duh. 🙂
How often I use it: at least a couple of times per month.
Why I love it: because making Bundt cakes cuts my kitchen time down A LOT (vs. making layer cakes). They take almost NO time to frost (and, the icing you use on them typically takes a lot less time to make than buttercream or cream cheese frosting), and they still produce an absolutely gorgeous cake. Plus, they're far easier to both store and transport.
Oh! And, it makes a super moist cake. I stopped making my banana bread in a loaf pan once I tried it in a Bundt cake pan – HOLY MOLY. What a difference!
Brand loyal for this item? I don't think I can be! I'm using my mom's old Bundt cake pan, and there's just no telling how old it is. I have no idea what brand it would be, but I do know it's a 10″ pan and that's what I'd recommend for you.
So, as with the others where I'm not brand-loyal, I'd just check reviews and make sure it's non-stick. Looks like my favorite brand of those amazing baking sheets – USA Pan – has a Bundt cake pan. I'd trust it. 🙂
I know, cold ice cream is basically the opposite of baking, but if you love baking, you love making sweets, and homemade ice cream is sweet, so I'm going to justify its presence on my list that way, ok? 🙂
What I use it to make: mainly ice cream, of course, but it makes some GREAT sorbet and frozen coffee drinks!
How often I use it: a LOT during the summer months – probably once every week to week and a half. I'll still use it a handful of times per year beyond summer.
Why I love it: because homemade ice cream is AMAZING, especially now that I've figured out a REALLY EASY "base recipe" that enables me to get super creamy, custard-like ice cream without having to use eggs (and thus go through the fuss of cooking the eggs in the ice cream, which really is kind of a pain). I use the exact same base recipe for all of my ice cream now, and I've made a LOT of flavors (some that were pretty unique, and WOW, really good!). I need to do a homemade ice cream series on my blog next summer!
I love making homemade ice cream because we don't turn our oven on anywhere near as much during the summer months – it just makes our house so hot. Plus, it's fun to make ice cream when it's hot outside. It's a really great way to make homemade dessert without baking something in the oven. And, the prep work for ice cream is SO minimal. I also love it because I can really easily whip up homemade vanilla ice cream to go along with a cake or with brownies that we're serving up when we're having company.
Also, we started doing Ice Cream Sundays – where we hang out on Sunday evenings at our turquoise picnic table in our front yard – with our neighbors during the summer, and it was such an awesome experience for us! We did it several weeks this last summer, and I don't know if I would've done something like that had we not been making our ice cream homemade. There was just something…nostalgic about pairing both: homemade ice cream and neighbors. Ice cream has a fun way of bringing people together. 🙂
Brand loyal for this item? Maybe. I love my Cuisinart – we've had our machine now for almost 9 years, and it still works great. However, I'm kind of thinking that any ice cream maker that 1) Has the same method of freezing ice cream like ours – where it churns a bowl that's filled with frozen liquid, and 2) Has a 2-quart bowl (I wouldn't get one with a smaller bowl than that), is probably fine. I checked Amazon, and the ice cream maker we have seems to have the best reviews, so I'd probably go ahead and just say, yep, I'd definitely stick with that one!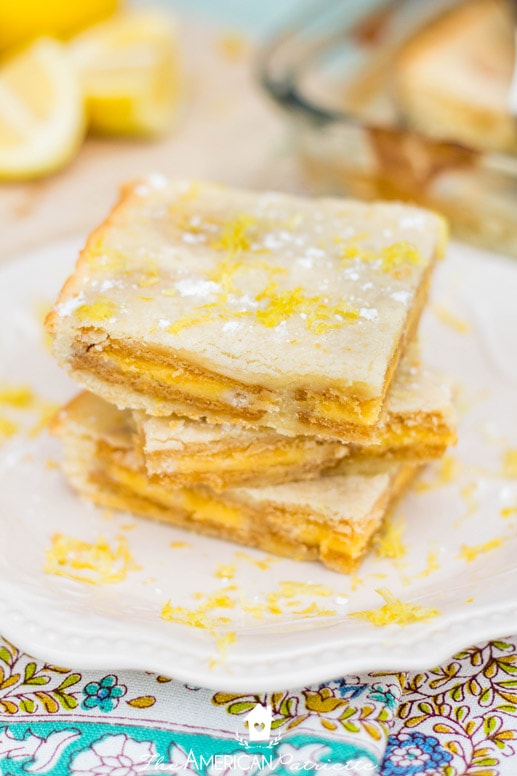 Citrus desserts are SO good, and a good zester makes all the difference!
What I use it to make: zest from oranges, limes, and lemons – almost exclusively for baking desserts that call for citrus, but I'll occasionally use it for cooking, too, when I need lemon zest for a salad dressing or something along those lines.
How often I use it: a few times per month.
Why I love it: because zest adds SO much flavor to different foods, and a GOOD zester makes it way easier and more efficient to actually get the zest off the rind!
Brand loyal for this item? Totally. I've talked about this before on my blog, but long story short, I had a zester, got another one randomly in the mail in an Amazon package, couldn't figure out where it came from and Amazon didn't know either, so they told me to keep it, and after I started using it, it seemed like a gift from heaven. Ha! It worked WAY better than my other zester, so now I totally swear by the brand I have! Here it is on Amazon.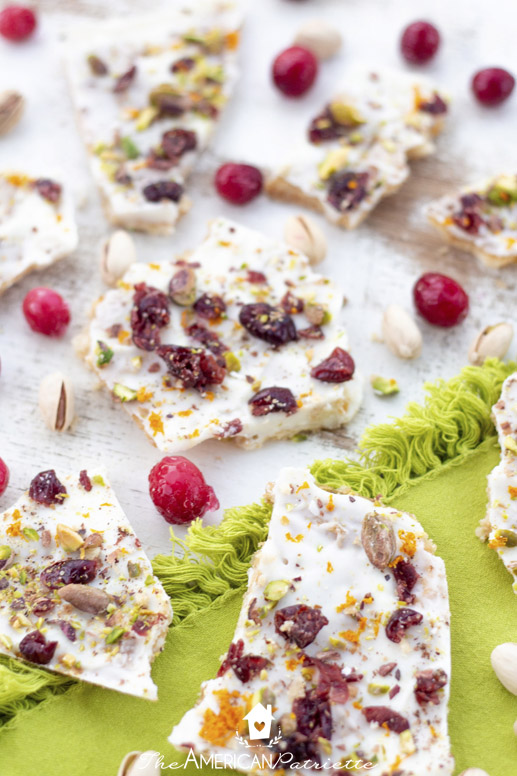 Ok, friends, that's it for my MUST-HAVE list.
I have a few other items that I find to be really handy when I'm baking in my kitchen (like these non-stick muffin pans and my hand mixer that comes in handy…ha!…when I need to mix something else at the same time I'm using my stand mixer), but I wanted to keep this list as the ABSOLUTE must-haves for baking in my kitchen.
As handy as so many of the other things are in my kitchen, these are the tools I really rely on.
But the baking pans? The ice cream maker? The KitchenAid mixer? I'm not sure sure I could live without 'em. 🙂 I'd be such a grumpy baker without those tools, and who's ever heard of a grumpy baker?
Now, what are the must-have baking tools in your kitchen?! Leave a comment and let me know!