Healthy and Hearty Cozy Soup and Chili Recipes (Perfect for fall!)
Get some yummy inspiration for healthy and hearty cozy soup and chili recipes – just in time for fall!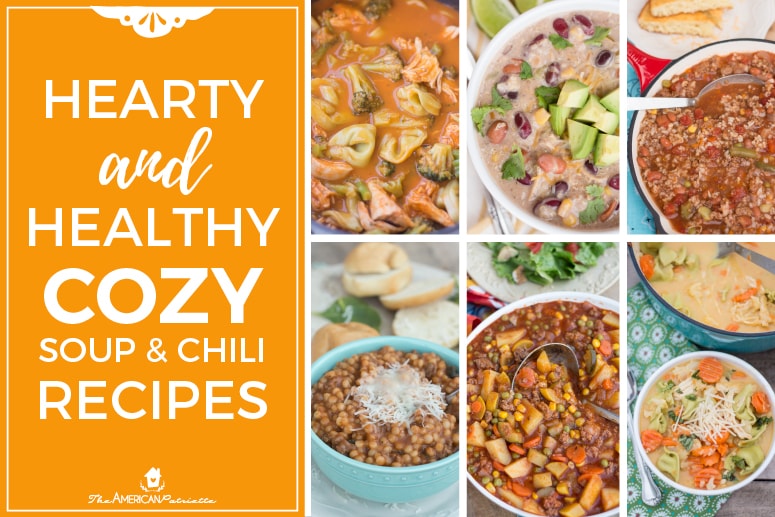 Looking for some delicious, healthy and hearty cozy soup and chili recipes?! You've come to the right place!
I'm a big believer in getting people around the table for some great food that's tasty, filling, and nutritious, so I love sharing yummy ideas to help you gather with others to enjoy some food. Here are some of my absolute favorite soup and chili recipes from the blog!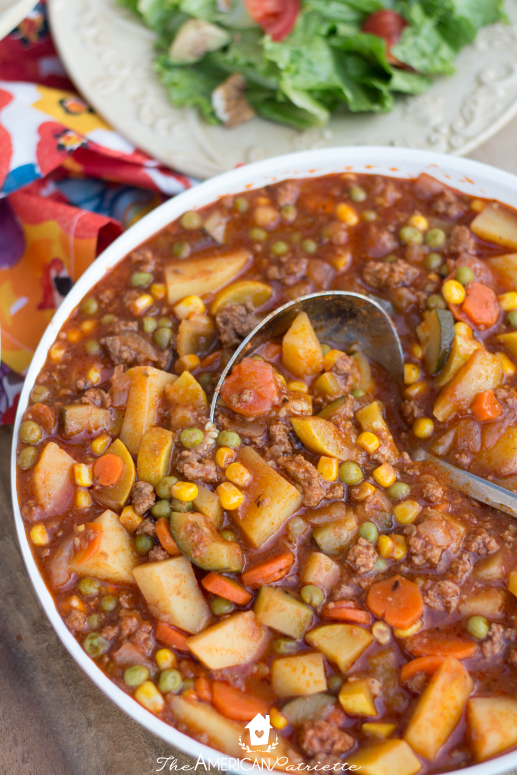 Jam-packed with flavor and veggies, this popular casserole-turned-soup is absolutely delicious and makes amazing leftovers! Make a double batch and freeze the second half – it still tastes great after being frozen, thawed, and reheated.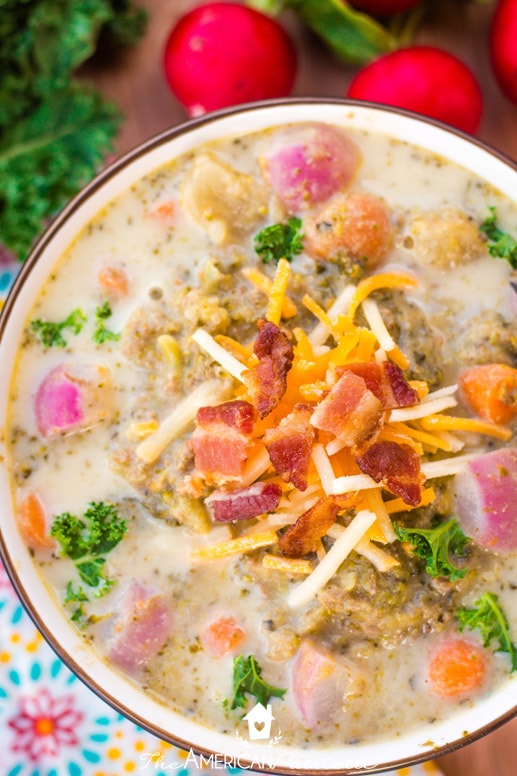 This low-carb version of potato soup, made with radishes instead of potatoes, has just about every vegetable you can think of inside, and it is JAM-PACKED with flavor! Totally healthy comfort food at its finest!
And, it's super easy to make – just do some chopping ahead of time, and then throw everything in the Instant Pot (or, if you don't have an Instant Pot, you can use a slow cooker for it – no problem!), and let the machine do its magic! You and your family are going to love this low-carb potato-style soup!
One of my absolute favorite soups! Even though it's full of fall flavors, it's perfect for any cozy weather dinner. Packed with flavor, color, and tons of nutrition!
This soup is definitely a winner, winner chicken dinner! Not only does it take fewer than five minutes of prep work, it is absolutely delicious and nutritious!
Yummy soup, perfect for an easy weeknight meal on a chilly evening or for a cozy dinner party.
Complete with a cumin-lime cream sauce, this spicy soup packs both heat and flavor. So easy to prep, too!
Instant Pot Potato Soup
(my attempt at a copycat Zuppa Toscana from Olive Garden)
I was on a mission to recreate the ever-so-popular Zuppa Toscana soup from Olive Garden, and I ended up making a version all on its own. This isn't quite a copycat recipe (honestly, I love it way more!), simply because this soup is so much thicker and creamier than the original! You go be the judge on which one you like better. 🙂
This potato soup has a bunch of veggies in it, as well as a ton of flavor. Perfect for an easy weeknight dinner, cozy dinner party, or just to make when you're wanting to feed people some really yummy & healthy comfort food!
No Instant Pot? No problem! You can just as easily make this in a slow cooker! 🙂
Who knew cabbage could taste so good?! This soup never disappoints on flavor!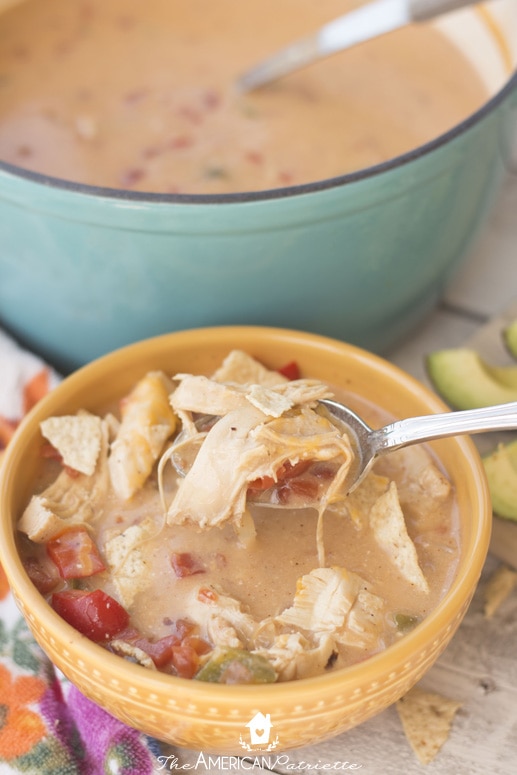 This soup is a different twist on my favorite classic comfort casserole! I've heard from several people that this slow cooker King Ranch Chicken Soup is now one of their family favorites!
SO easy to put together, and even easier to eat, believe it or not. 🙂
This soup is one of the most popular recipes on my entire blog – for good reason! We absolutely love this hearty and yummy soup!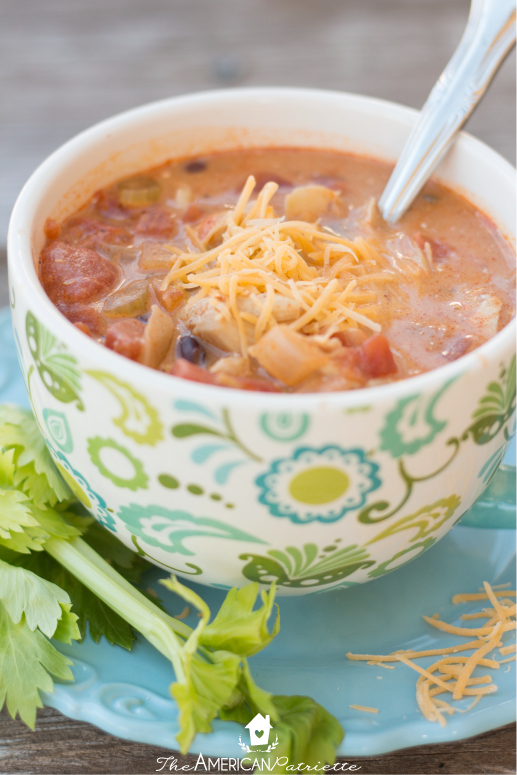 This soup is sooooo creamy! You could almost eat it for dessert, it's just that doggone good!
This sweet and savory soup takes only minutes to prep – delicious for a cozy fall or winter evening.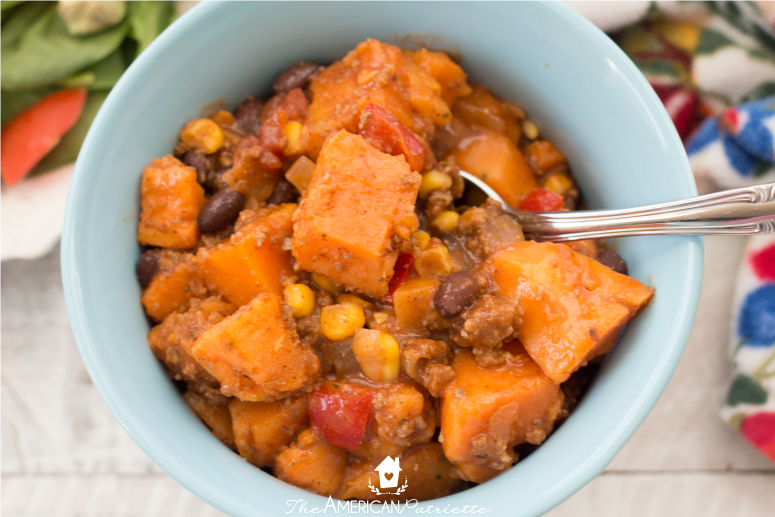 This chipotle chili recipe is one of my recipes I give out the most – I've been making it for years and it's one of our absolute favorites.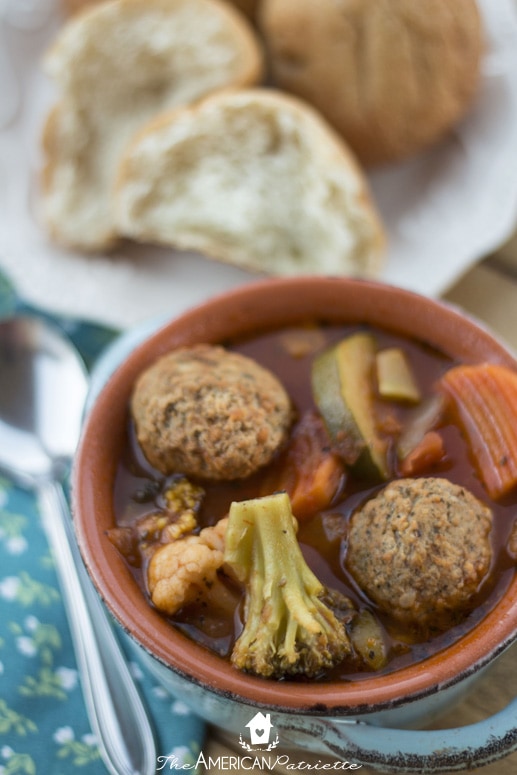 I love the lack of prep work but the amount of texture and flavor that goes into this delicious soup! Perfect when you need to throw dinner together really quickly and don't have a plan!
The pumpkin flavor hides in this chili but gives it such a rich texture! So heart-healthy and yummy!
One of my other favorite go-to, super-easy, throw-together soup recipes! With only a handful of ingredients and a couple minutes of prep, this'll surely become one of your family's favorites, too!
Such an easy-to-make and fun-to-eat flavorful soup recipe!
If you want to make meal planning even easier, be sure to check out my FREE meal planning printables – these will help you plan out your weekly meals in no time so you can spend less time planning and more time eating yummy food around the table with family and friends!
Want to save these recipe ideas?! Be sure to pin this to your favorite Pinterest board!