Want to have a yummy breakfast on Christmas morning without all the prep? Check out this easy and delicious Christmas morning breakfast menu – perfect option for a home-cooked breakfast without spending too much time in the kitchen!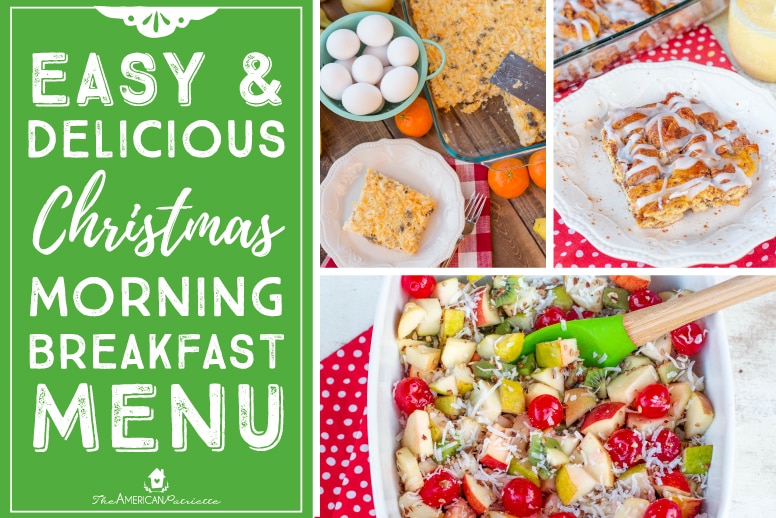 It's fun to enjoy a delicious breakfast on Christmas morning, but who wants to do all the prep work?! These three dishes – a hearty + savory breakfast casserole, a sweet breakfast bake, and a healthy festive fruit salad – make for an easy-prep breakfast to enjoy around the table with your family on Christmas morning.
Each option takes only 5-10 minutes to prep, and each also only has a handful of ingredients. Yet, it'll be one of the most delicious Christmas morning breakfasts you'll ever have!
Here's what's on the menu: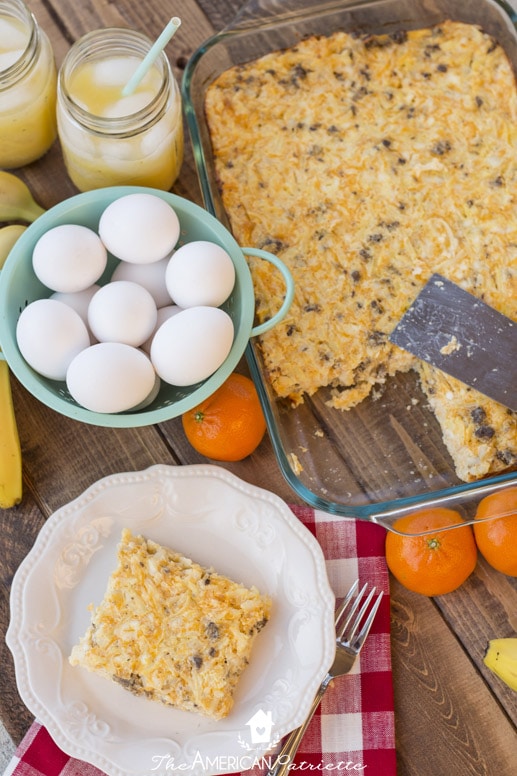 I know, sounds a little dramatic, right? The easiest and most delicious breakfast casserole ever? Yep.
I can't even tell you how many times I've handed out this recipe to others. It is one of our absolute favorite recipes of all time, and it takes all of 10 minutes to throw together. Just brown the light breakfast sausage, and throw the other ingredients into a mixing bowl, give it a quick stir, and then pour into a baking dish and put it in the oven.
If you want to make this casserole ahead of time, go for it! It makes GREAT leftovers. You can even make it 2-3 days before Christmas morning and it'll be just as good the day of. I know, this breakfast casserole is just sounding better and better!
Oh, and did I mention?! It's actually pretty healthy! Packed with protein and uses light breakfast sausage (I promise, you won't notice a difference if you use the full-fat version). It's just so doggone good.
Serve it just like this, or you can scoop some into some tortillas, add on some homemade salsa, and you've got yourself an instant breakfast taco.
Ok, now that we've got the savory portion of breakfast covered, let's move onto somethin' sweet!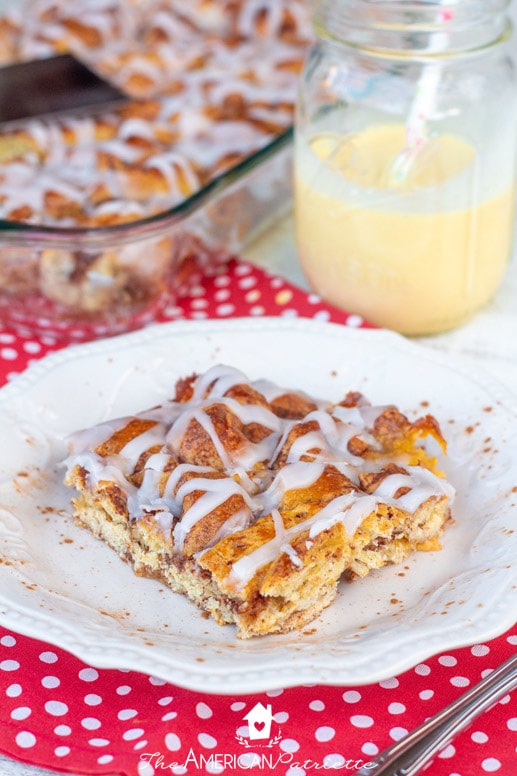 If you thought the last recipe was easy, just wait for this one! With only 3 ingredients and a couple minutes of prep, you can enjoy this simple eggnog cinnamon roll bake with little effort.
This is a fun, seasonal sweet option to serve up with that savory breakfast casserole.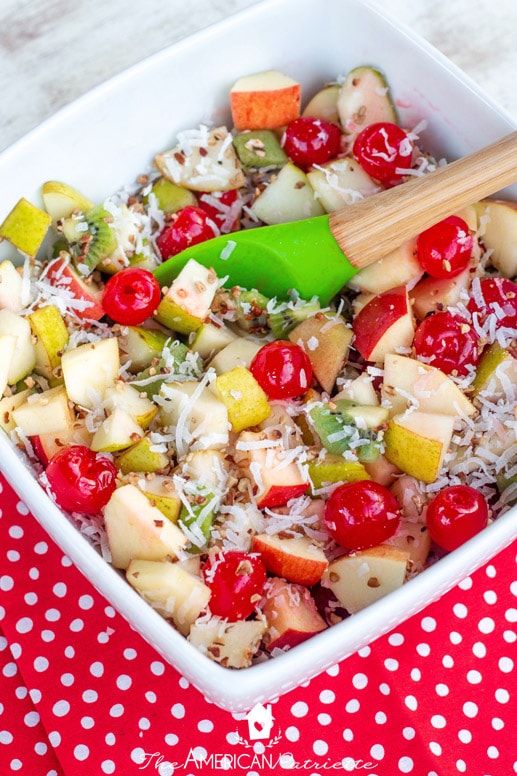 Let's put a colorful, crunchy, healthy option on the table, too! This easy Christmas morning fruit salad is a great way to add some holiday color to your menu. It's the perfect compliment to the other two breakfast bakes.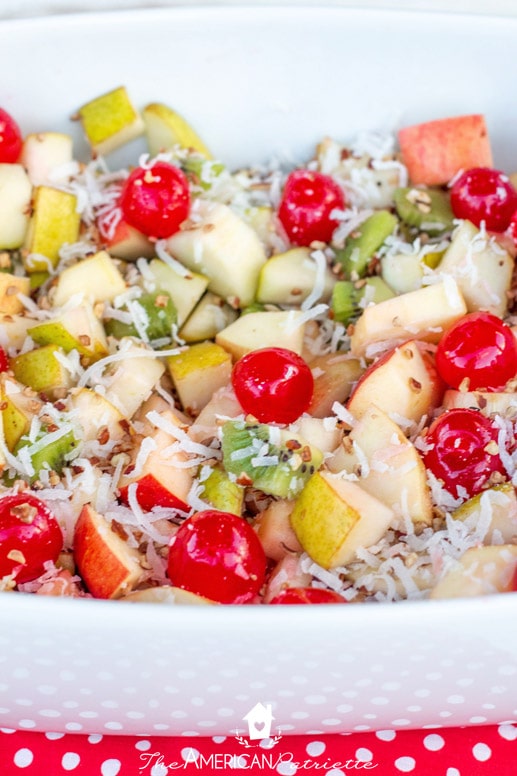 Use Christmas-colored fruits, add in some fun toppings, and you've got yourself a tasty, healthy holiday side dish!
I hope this easy Christmas morning breakfast menu simplifies your planning and cooking! Spend more time enjoying good food with your family rather than spending time in the kitchen. There are other days for that. Let's just be together on Christmas. 🙂
Love these recipe ideas and want to remember them for later? Be sure to save them to your favorite Pinterest board!