Top 10 Favorite Creative Potluck Themes
Looking for some creative potluck theme ideas?! These were our top 10 favorite themes we used over and over again during the years! Be sure to grab my FREE Perfect Potluck Planning Blueprint to help you plan your next potluck!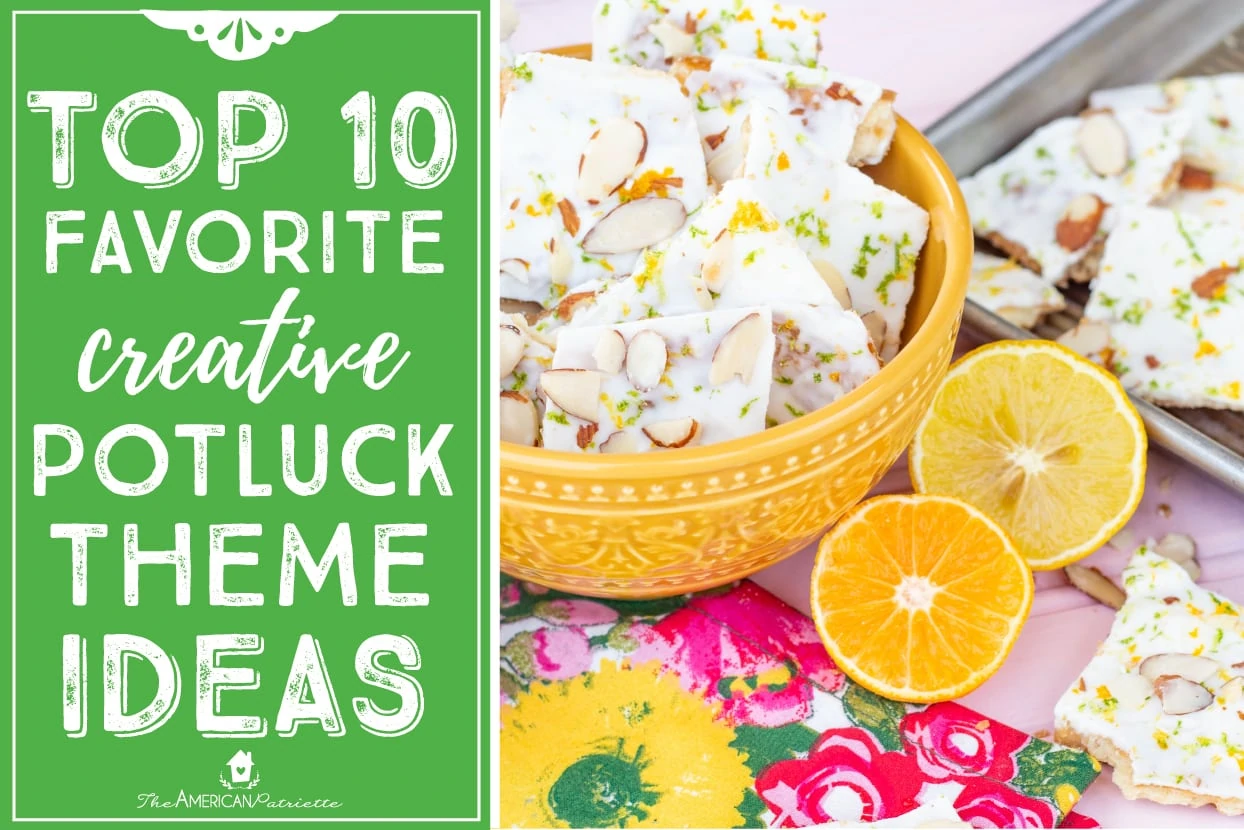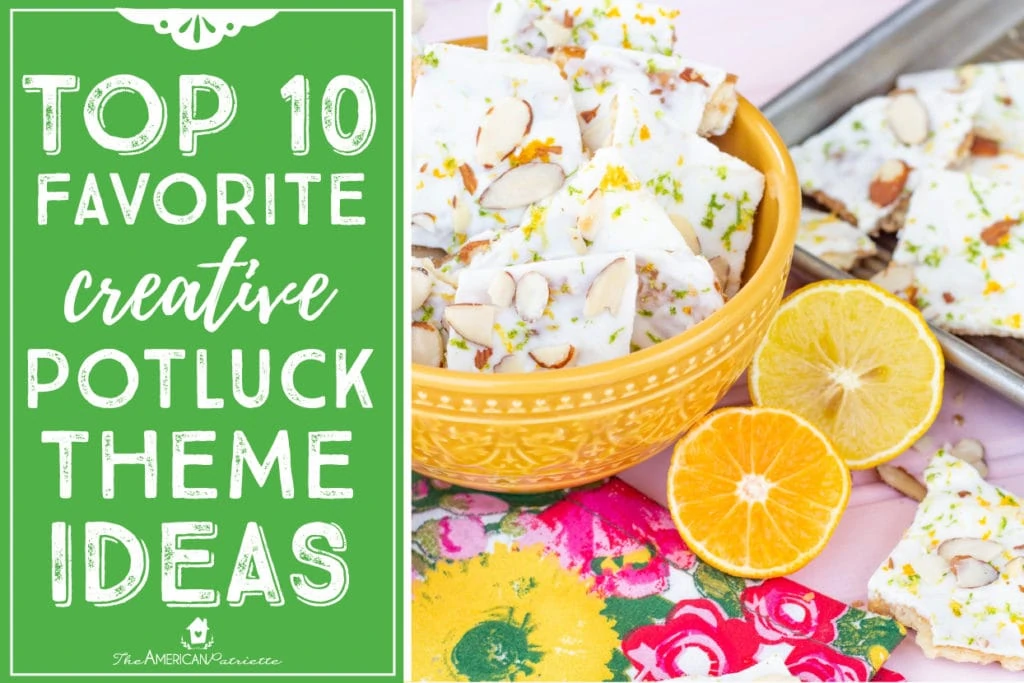 I absolutely love potlucks. For years during and after college, Monday Night Potlucks were a treasured weekly tradition for several of us who enjoyed gathering together for a casual evening of fun, delicious food, and friendship. These regular rituals made us actually look forward to Mondays (who does that?).
Each week, we'd reconnect with "regular potluckers," anticipate meeting new people that our regulars brought along with them, and anxiously await trying new foods that we each brought to go along with our creative theme. We tended to change up the theme each week, and the longer we hosted potlucks, the more creative and adventurous we got with our themes.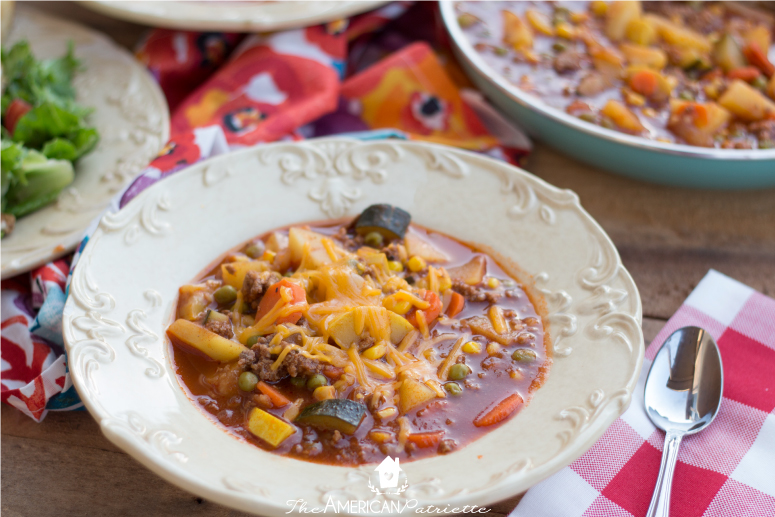 Our weekly potlucks became not just an excuse to gather, but an excuse to try new recipes. We all often took some risks with new flavors, new ingredients, or new cooking techniques – most of us took that theme very seriously. We all quickly found out how food so easily ripens the environment for relationships to grow. At our Monday Night Potlucks, we simultaneously nourished our bodies and nourished our community.
Knowing how much we all grew to love Monday nights and the flavors and friendships we'd find there, I wanted to share our top 10 favorite creative potluck themes in case you want to recreate something similar and enjoy chowing down with others in your community, too!
After you look through these themes, be sure to grab your FREE PERFECT POTLUCK BLUEPRINT! It includes 5 of my most popular potluck themes PLUS menus to go along with them! And, some super helpful menu planning tips to help you get started!
Top 10 Favorite Creative Potluck Themes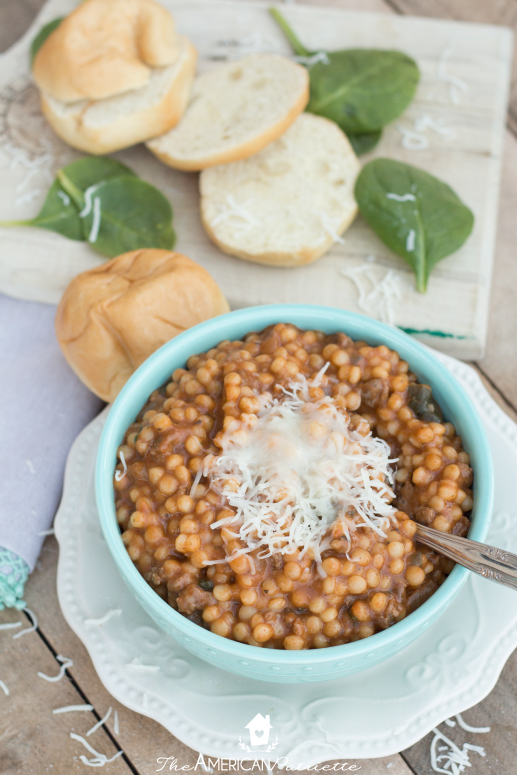 1. Restaurant Re-creations
Attempt making a dish from one of your favorite restaurants (homemade Pizookies from BJ's are the best!)
2. Family Favorites
Make a food that is a must-have at your big family gatherings (when we did this theme, almost everyone brought something yellow – cornbread, mac & cheese, king ranch chicken, cheesy potato casserole…needless to say, the meal was DIVINE)
3. Rookie Cookie
There's something out there we've all been wanting to try making but haven't done yet!
4. Throwback Night
Bring a food that reminds you of childhood (yes, chicken tenders, Fruit-by-the-Foot, and push pops were all acceptable cuisine the evening we did this theme)
5. Southern Fare
Mmm-mmm, cornbread, fried chicken, mashed potatoes, cheesy grits…you just cannot go wrong with food from the South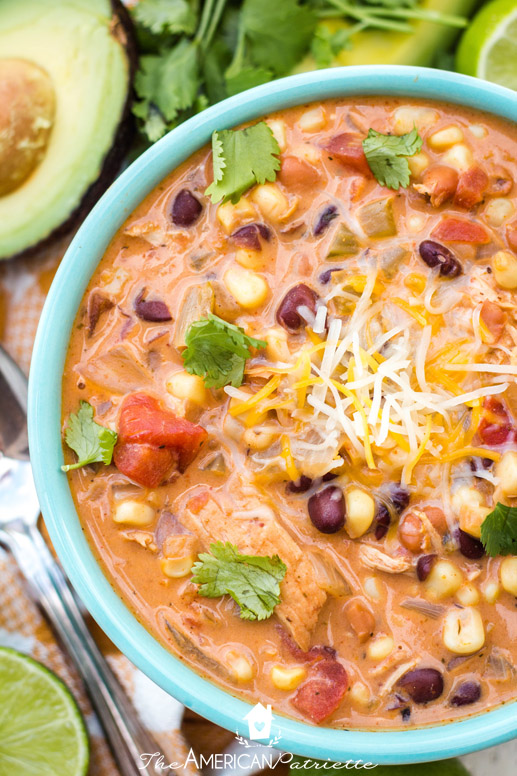 6. Movie Meal
Bring a dish that reminds you of your favorite film (A friend of ours – a potluck regular – was planning to come the evening we did this theme, but he ended up having to work. He decided he still wanted to stop by and bring food, so he ran into our apartment, dropped off a platter of chicken, and ran out, saying the food was from Chicken Run. Hilarious.)
7. The VeggieTable
Everything, even the dessert, has to contain a veggie (when we did this, a friend of ours made chocolate fondue and she made everyone try to guess the veggie culprits in it…I don't know if any of us guessed correctly – avocado and carrots! You couldn't even taste them!)
8. Leftover Grub
Make something from food you've already got on hand in your fridge or pantry (and yes, there are rules: 1) The food cannot be expired, and 2) The food has to be for humans – dog food does not qualify as an option)
9. Country Cuisine
Bring a dish from a country you've visited (when we did this, we had some ridiculously good food – pierogi from Poland, crepes from France, potato pancakes from Germany, and qabili pilau from Afghanistan. We also had some food from Mexico and Spain, and I'm certain they were delicious!)
10. Brinner
Breakfast for dinner. Possibly tied with Southern food as the best meal ever! Make my absolute favorite breakfast casserole for this one!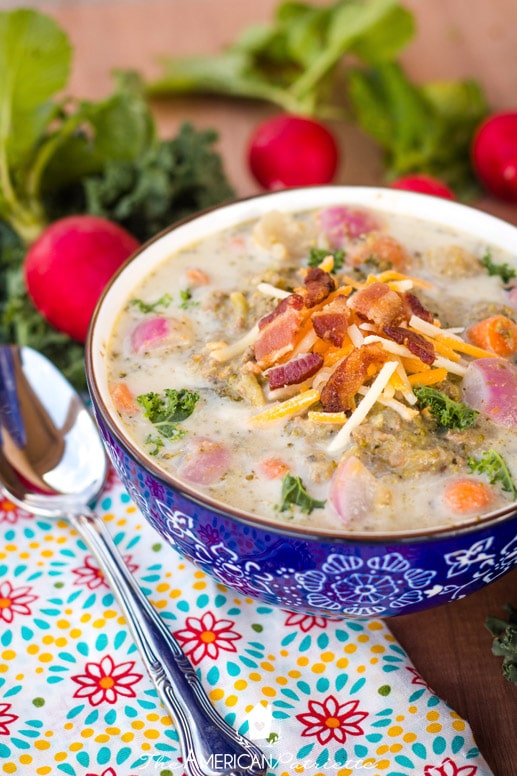 Do these ideas whet your appetite to go coordinate a potluck?! Head over here for my complete list of creative potluck themes (35 & growing!), as well as free printable menus for several of the themes.
Be sure to snag your free Perfect Potluck Blueprint to help you plan your potluck!