10 Helpful Tips for Hosting Overnight Guests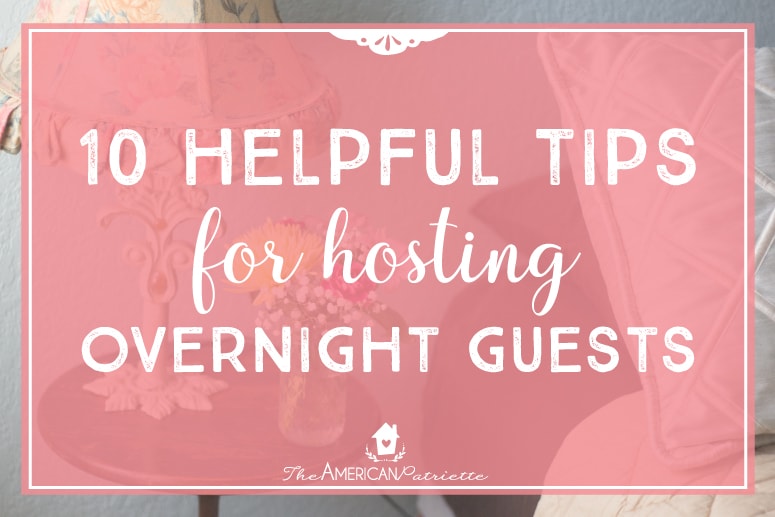 In continuing with my series on prepping our homes for hospitality and welcoming guests (here are my tips for preparing for last-minute company and for planning a potluck), I want to share some tips on having overnight company. I feel like my antennas are always up to recognize ways in which I feel so welcomed in someone else's home as an overnight guest, as well as to recognize how to help others feel right at home in mine. I've learned soooo much as a guest staying with my aunts and uncles & with dear friends (shout out to all you people I love so much!). They all inspire me to always improve upon loving people!
While we don't go out of town or have overnight guests anywhere near as often as we did before our kiddos came along, we still regularly do both, just not as frequently. My favorite part about having/being overnight company is when we can have a lazy morning over a long breakfast and several cups of coffee. I especially love it when I'm with my aunts/uncles & cousins! I feel like some of the best conversations I have take place over a breakfast casserole and a cup of coffee in my PJs!
(By the way, if you're looking for something to make for breakfast when you have company, this breakfast casserole is our absolute favorite. It is OUT OF THIS WORLD delicious. I can't even tell you how many people have asked me for this recipe. It is just so darn good! And to pair with it: banana bread! Y'all, this is the BEST BANANA BREAD EVER!)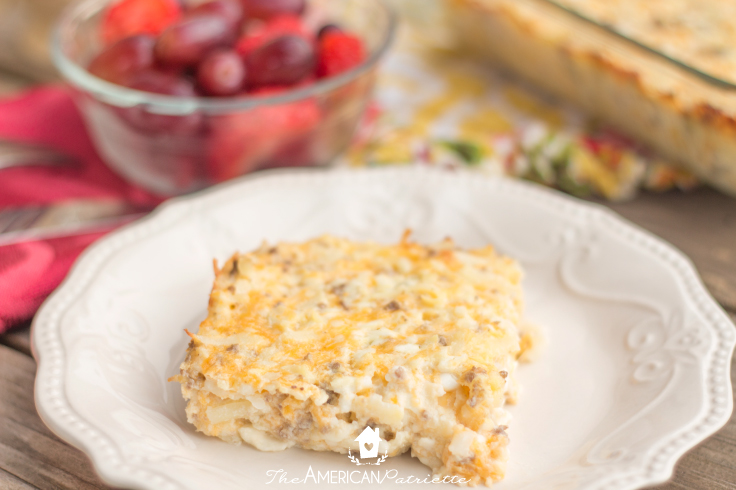 Before I move onto these tips, let me just say: I don't have hostessing nailed down perfectly. My goal is simply to continually practice getting better at welcoming others and making them feel at home. You know, the art of practicing hospitality.
As you'll see, some of these tips are more essential than others. This is not a list of 10 things you have to do, it's a list of 10 ideas, some of which I'm hoping will be helpful to you as you plan for and welcome company into your home. And, just like they do for us, these suggestions will vary depending on who is staying with you. I do not go above and beyond to entertain our guests; I am really just trying to engage them and help them feel special, so I will tailor these tips depending on who is coming! ?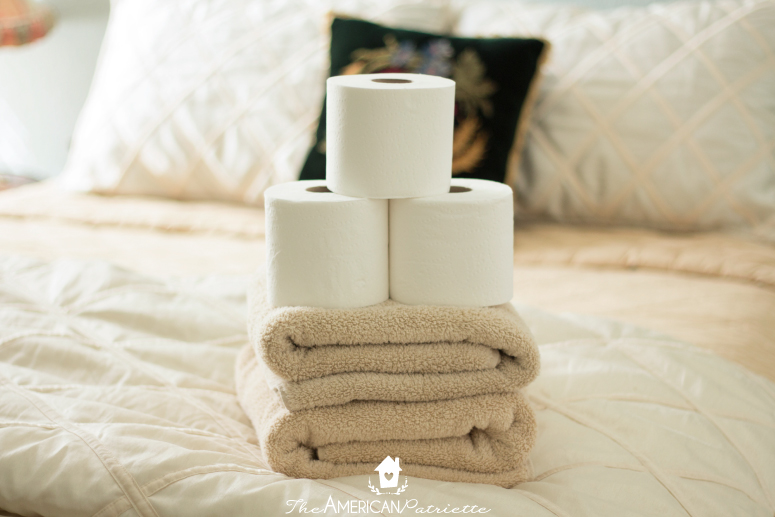 Make overnight necessities easily accessible
I always check to make sure I have enough towels and washcloths in the guest bath. We have a tiny guest bath (sorry everyone who stays with us! I have some beef to pick with the architect of our house!), so there's really only one obvious place for towels – under the sink. We have a shelf on the wall where I keep extra washrags and hand towels, as well as a little basket on there of extra toothpaste, extra toothbrushes, soap, shampoo, and conditioner. People can feel like they're able to help themselves to whatever they need in there since everything is easily accessible.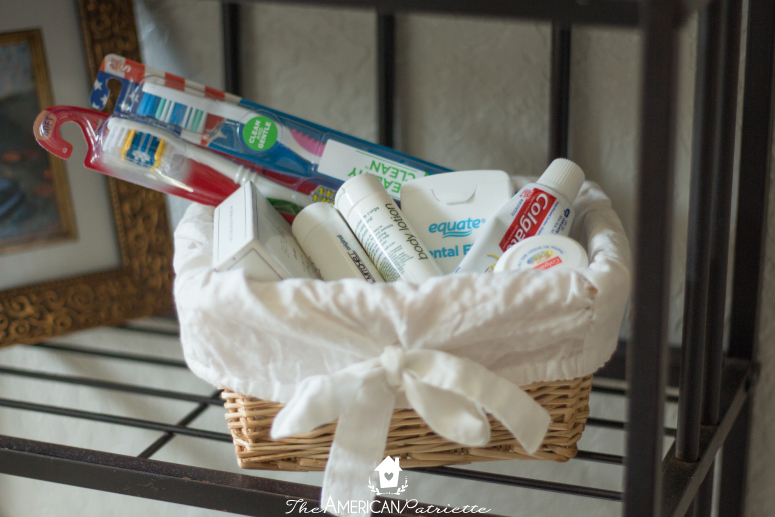 Make Sure you Have Clean Sheets
I know, this one seems so obvious, but it's so important! Unless it's just our parents coming (they know really well how to help themselves around here now that we have kids!), I really try to make sure the guest room is fully set up when people arrive, including clean sheets already on the bed. There's certainly wiggle room on this, but I really try to make sure the guest room is set up for a couple of reasons: 1) It makes people feel special because they know you've prepared a space for them, and 2) It helps them to have some space to themselves without you needing to be in there to continue prepping the room for them. That make sense? Again, there are exceptions to this, but this is generally what I try to follow.
Have snacks and drinks available
In this post where I talk about prepping for last-minute guests, I mentioned that I really try to have a drink or two (usually sweet tea and lemonade) prepared and a simple snack (usually chips and salsa or something else easy but delicious!). If it applies, the same goes for overnight guests! If friends are coming in on a Friday evening or Saturday afternoon to spend the night/weekend with us, I really try to at least have a drink and snack prepared so we can munch/chat together while I'm finishing up supper. I think having something to eat/drink easily available helps to transition people in from their travels and quickly set the environment for comfort and conversation.
Consider food allergies and preferences
When I'm thinking about the food I want to make for the weekend, I'm always trying to consider allergies and preferences. We have one dear friend who is allergic to almonds, one who is allergic to gluten, one who needs to be careful about certain ingredients, a few who really don't care for spicy food, etc. And then I always think about what they really like, too. If a certain person/family is coming, I might get more adventurous with a dish because I know they really like trying new things, or maybe I know they'll enjoy grilling outside, so I'll plan for that instead of something in my slow cooker/Instant Pot/stove top.  Regardless, the purpose of this is simply to accommodate and to treat. How special would you feel if you got to someone's house and they had a certain item on the menu just because they knew you liked it?!
Have some other helpful items in the guest room
These aren't essentials, but I've found all of these to be really helpful at some point or another when we've stayed with others and when we've hosted guests overnight. If you're able, consider making available: a nightlight or two, a lamp in the guest room, and extra blankets.
Nightlights: You can just have one or two available so guests can plug them in if they need some light to illuminate a dark pathway, perhaps from the guest room to the guest bath. I have a little lamp in the guest bath that I always plug in when guests come (not just overnight guests, but really any company) that serves as somewhat of a nightlight, and I also often keep a small light on in our main area to help illuminate the pathway to the kitchen if guests need to get up and get a drink of water from the kitchen.
A lamp in the guest room: I'm just a lamp v. overhead lighting gal anyway, but a lamp in the guest room is so nice when you don't want a huge bright light on as you're getting ready for bed. Especially if a kiddo is sleeping in the same room!
Extra blankets: Just gives your guests the option for more warmth if you like the temperature cooler in your house than they're used to.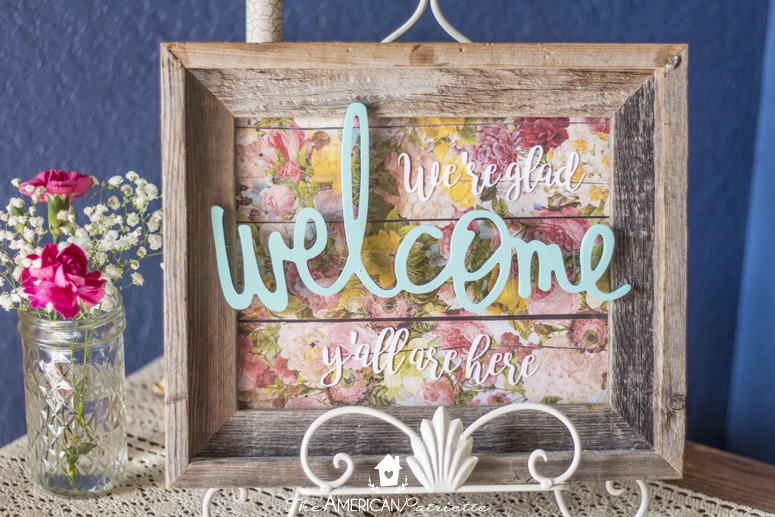 Consider Kiddos
Those suggestions in the prior tip feed right into this one. All of those items – nightlights, a lamp, and extra blankets – are all useful if your guests are coming with young kiddos. But to take it a step further, now that I have kids myself, I've learned what is so helpful when we travel and am more cognizant now when people with kiddos come stay with us!
Some helpful things to consider:
Extra space for extra kids – if you don't have this, that's ok! But when we can, we shift things around, if needed, to make room for our guests' kids to sleep more easily in other rooms. I'll set up our office to hold an air mattress or a Pack & Play, and we can move our older daughter in with us and offer up her room if needed for extra space.
Things to entertain kids – if you already have kids, you probably don't need to do a thing for this! But if you don't have kids, see what you already have on hand that might be helpful (maybe some colorful pens and paper you have somewhere in a drawer?), and if nothing else, check with a neighbor and see if you can borrow some kids' books, toys, or a couple of other fun items to help your guests with their kiddos. Our neighbors had several members of their family come visit them recently, so they borrowed all sorts of baby items from us! I know it was so helpful for their family so they didn't have to pack so much on their visit!
Kid-friendly foods – you don't need much, but things on hand like bananas, slices of cheese, Cheerios, pretzels. No need to go above and beyond. Just some basics speak volumes: "Welcome! We are so glad you're here! Let me make your visit easy!"
Private space for nursing and diaper changing – pretty self-explanatory! If these needs are there, just try to think ahead of time for how you can simply provide this. It'll be so appreciated!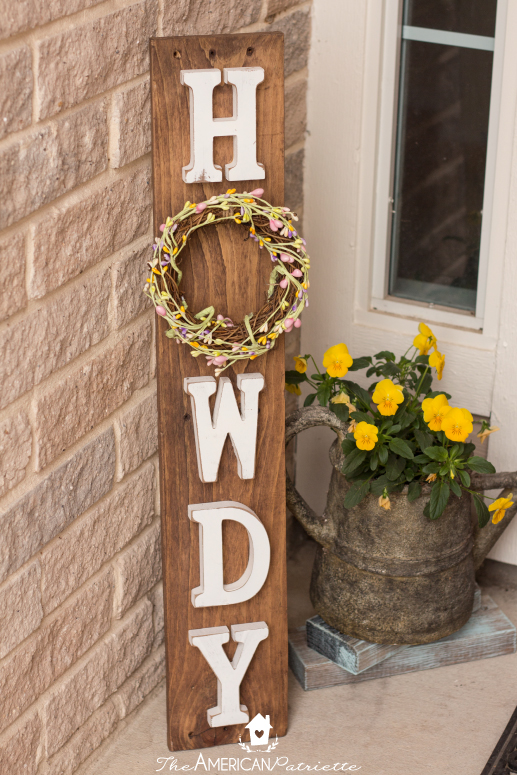 Let them help
When we have overnight guests (as opposed to just dinnertime guests), it's so easy to let them help with clean-up or with other tasks around the house! When people offer to help, take them up on it. When we work together to wash/dry dishes, chop vegetables, or whatever the needs are for prepping food/cleaning up/etc., we can really build some special bonds together! I've found guests typically really like to help – it makes them feel more involved and a part of your home, so don't think you're inconveniencing them if they offer.
Integrate them into your routine
Sometimes we clear the schedule for folks coming to stay with us, and sometimes that's just not an option! But wherever possible, we try to incorporate them into our routine, and we love it when we're incorporated into others' routines when we go out of town. We're always good with helping with a project, running some errands alongside our hosts, or attending some kind of sporting event if that's on the calendar during the weekend we're visiting someone. Same with us – if we have something that needs to get done while we have people over, we'll often figure out how to incorporate them into it. We're just "doing life" alongside each other, and I think that's a wonderful thing. ?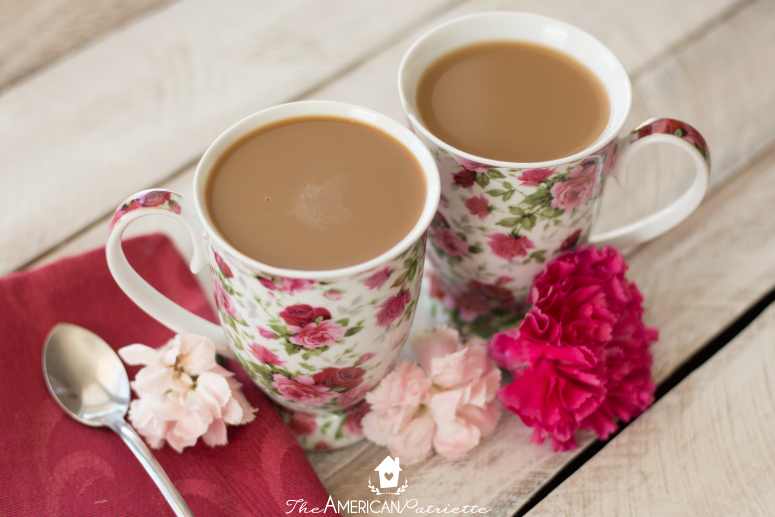 Talk about your guests' plans for the following morning
This is such a simple tip, but it really makes a difference when you're having guests! Sometime the evening before, if you haven't already, talk about your guests' plans for the following morning – do they need to leave by a certain time? What time do they typically wake up? Depending on your normal routine, consider setting some things up so your guests can help themselves before you're out of bed – to coffee/tea and some easy breakfast foods to tie them over until you're awake. Aaron and I are often the first ones out of bed when we stay somewhere else, and it really makes us feel right at home when we can help ourselves to a cup of coffee before anyone else is up. If guests need to leave by a certain time, we just make sure we plan ahead so we can cook and eat breakfast before they leave. No one gets to leave my house hungry.
Consider activities you can enjoy together
My husband and I really love to spend time with people. It's just one of our favorite things! When guests come to visit, we try to tailor activities to them and what we think they'd like. We do not go overboard, but it's fun for us to figure out things to do that we know they'll enjoy. I think it adds a degree of "specialness" to the time we spend together, and just shows them, "Hey! We're so glad you're here!" We'll figure out free or inexpensive things to do in town they might like, figure out if there are sporting events on TV they'd be interested in watching, get games out of our closet we know they'd enjoy playing, etc. It's pretty rare that we don't play at least one or two board games or dominoes. (42, anyone? We love dominoes!) When you've got guests coming, think about what they enjoy doing, and see if you can come up with an option or two of things you can do to spend time together once they arrive. Here are some of our favorite games we have in our collection!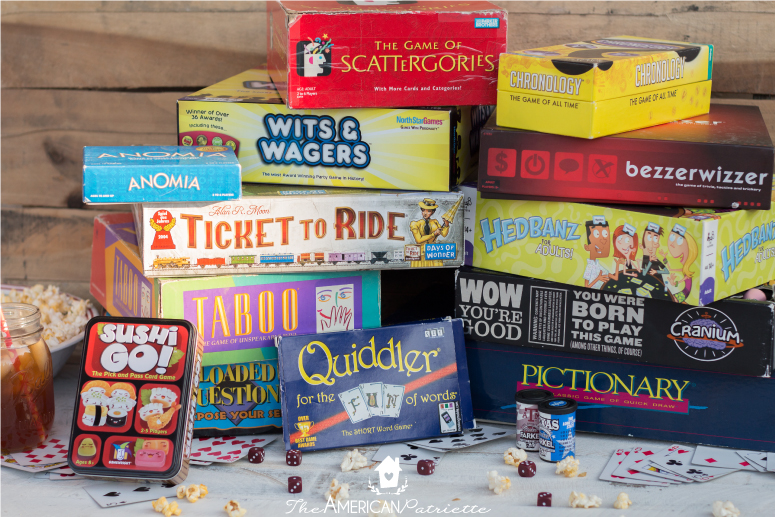 Ok, now your turn! What tips am I missing? What have you experienced as an overnight guest that made you feel so welcomed? Or what's something you've done to help others feel welcome in your home? If you missed them, check out my posts on preparing for guests on short notice and planning potluck meals. If these tips were helpful, I think those will be, too! ?
And if you want some tips for hosting all sorts of gatherings, you can go get yourself a free copy of my Gathering Guide! Check it out here! 🙂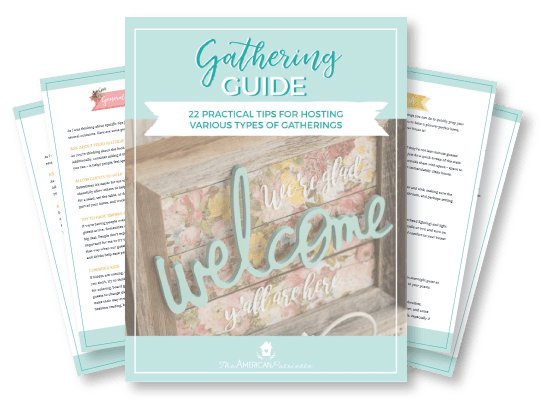 Want to remember these tips for later?! Be sure to pin this post to your favorite Pinterest board!