Looking for some easy summer meal ideas for super simple entertaining or for casual family meals? Here are some great ideas, and be sure to snag the free printables at the bottom! 🙂
As much as I enjoy cooking, I feel like the flow of summertime lends itself to much more casual, thrown-together meals. Do you feel the same way? I was thinking about why that is, and I think easy meals just make more sense during the summer for a few reasons:
1. There's less of a routine
Especially for us, since my husband's a high school teacher and I work from home, we're spending a lot of the summertime together and have much less of a routine than during the rest of the year. I bet you find the same to be true for you and your family! This is the time of year for spontaneous outings and a bit more traveling, so meal planning is more difficult. It's great to have ideas for meals that you can assemble from leftovers or random bits in your pantry and freezer.
2. We're all spending more time outside
I mean, I'm kind of crazy for spending more time outside because it's so doggone hot in Texas, but we're water people, so we love getting out and about and enjoying water in all forms! You're probably spending more time by the pool with your kids, or if you're used to challenging winters, I bet summertime is a great time for you to be outside to finally enjoy the fresh air! We need easy meal ideas so we're able to spend more time outside rather than in the kitchen.
3. Summertime is ripe for impromptu gatherings
Do you feel like you're more likely during the summer to have folks over on a whim, host people dropping by on their way through town, or maybe even get together with the neighbors to share some leftovers? I think the freedom of summer lends itself well to last-minute guests and gatherings, so it's so nice having easy meals we can throw together!
4. It's hot outside. Let's not turn the oven on!
It's just really, really hot here in Texas, so turning my oven on in my house is a big commitment during the summer. Anyone else?! Assembling ingredients together for a meal that doesn't require an oven is a big deal. (I'll definitely give into that commitment, however, when it comes to baking a dessert…I'll just kick the A/C on a little higher!) So, again, easy summer recipes that don't require an oven are a total win in my book!
No matter what time of year it is, though, it's always a good time to sit down with my family and have a meal. I just want those meals to be particularly easy this season. 🙂 So, I decided to think through several meal ideas that don't necessarily require a step-by-step recipe – ones that are still healthy and that can often just be assembled from a hodge-podge of ingredients. I thought I'd share my list of ideas in hopes that these might be helpful to you, too!
I also thought I'd share a free printable that you can download, print, and put on your fridge for easy reference! Lots of meal ideas, complete with simple (and mostly healthy and fresh!) side dishes, as well as some perfect-for-summer dessert ideas, too! Snag it at the bottom of this page!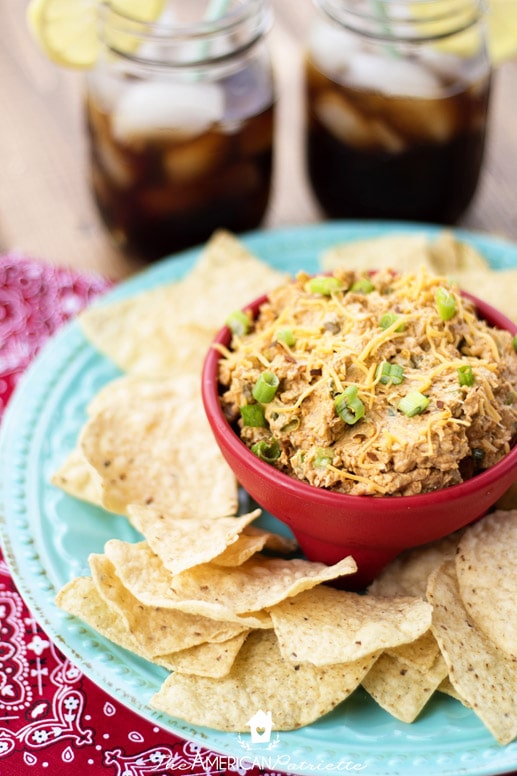 This post contains affiliate links for your convenience. You can read my full disclosure policy here.
Easy Summer Meal Ideas
So, let's chat about those easy meals! Here are some really simple ideas of meals you can make this summer, especially from leftovers and extra ingredients in your pantry or freezer. Just fill in some gaps with extra groceries here and there and you'll be good to go!
Tacos
I mean, you don't have to tell me twice to come to the table if tacos are on the menu! There are so many variations that you can do with this – cook up some chicken, ground beef, shredded pork, or maybe even just do bean and cheese tacos. You can add all sorts of vegetables, different kinds of rice and/or beans, as well as shredded cheese. The combinations are endless! (Here's a really great EASY taco recipe if you want one, though. We're talking about a 5 minute prep, and then the slow cooker does all the work. God bless the slow cooker during the summertime – helps me avoid the oven!)
Quesadillas
Once again, the combination is just about endless for quesadillas. You can make a breakfast version using eggs, deli meat, sauteed veggies and cheese. Italian/pizza-inspired ones using marinara sauce, Mozzarella, pepperoni, bell pepper and mushrooms. Lunch quesadillas using deli meat, cheese, and spinach. Or, good 'ole Tex-Mex ones with some kind of seasoned meat – chicken, ground beef, or shredded pork – or with some refried beans, add on any extra veggies like tomatoes, corn, black beans, onions, jalapeno, and you've got yourself a great meal! Make 'em a little healthier with whole wheat tortillas if you want!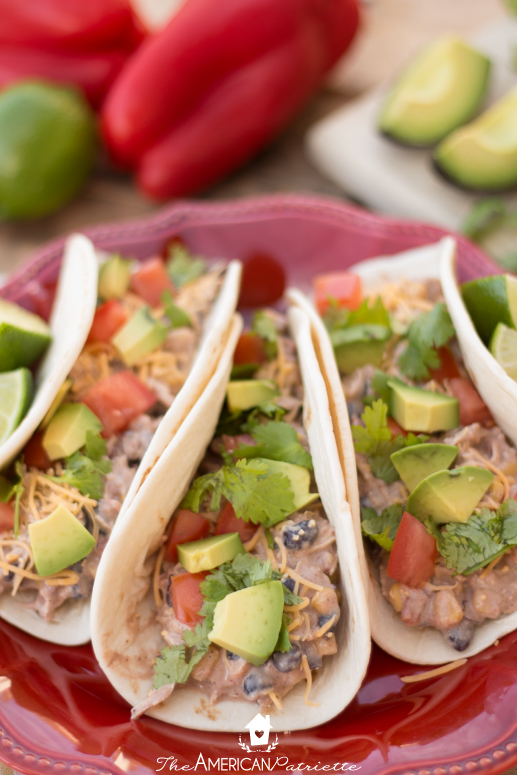 Pasta & Veggies
Quickly sautee some veggies and toss them with some pasta or quinoa and sauce – maybe marinara, Alfredo, or pesto – and then top it off with some cheese. Easy! What a great way to use up some random leftover veggies in your fridge!
Nachos
Cook up some chicken, beef, or pork (or maybe use up some leftover meat you had from a meal earlier in the week), toss it on a bed of tortilla chips with cheese and all sorts of other topping options – olives, refried beans, sauteed peppers and onions, canned corn, black beans, etc. Serve with pico de gallo, salsa, guacamole, and sour cream if you want to jazz 'em up a bit. This salsa recipe is gooooood, and oh man, don't even get me started chatting about this guacamole. I'll talk your ear off!
Rice, Meat & Veggies
Similar in nature to the pasta & veggies – cook up some rice or quinoa, sautee some veggies – maybe broccoli, carrots, cauliflower, onion, squash, you name it! – add in some meat and some seasonings to taste! Another one pot meal. Easy!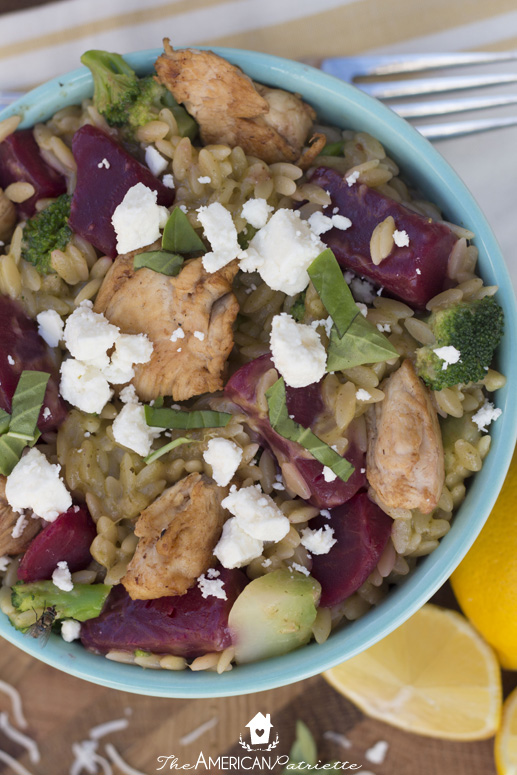 Sandwiches
Any kind of bread. Any kind of deli meat (or not – use cooked chicken, turkey, or pork!). Or, you could even do a tuna salad, egg salad, or avocado salad instead of deli meat. Add any kind of cheese. Add some veggies – tomatoes, avocado, lettuce, and/or spinach. You can use dressings you have in the fridge, or stick with traditional mustard and mayo. Serve 'em hot or cold. So many options!
Baked Potatoes
If you don't want to turn on the oven, you can easily use a slow cooker or an Instant Pot to prep some baked potatoes. (I hear the Instant Pot is GREAT for baked potatoes! I haven't used mine for baked potatoes yet, but they're on my to-make list.) And, just like the rest of these meals, you can get creative with these. No need to follow the rules for traditional baked potatoes! See what you have on hand and make a meal out of that.
Those are just a handful of ideas! I know there are zillions more. The great things about meals like these are: 1) They help you use up leftovers, 2) You can make these as healthy as you want, 3) You can get creative and put your own spin on them, and 4) They don't take much planning. As much as I love trying out new recipes, it is so fun to cook without having to follow specific steps.
Be sure to grab your free printable by filling out the form below!
Love these ideas and want to make sure to remember them later?! Be sure to pin this to your favorite Pinterest board!