If you're wanting to plan a summer potluck, look no further than right here for some fun summer potluck theme ideas! Be sure to grab my FREE Perfect Potluck Planning Blueprint to help you plan your next potluck!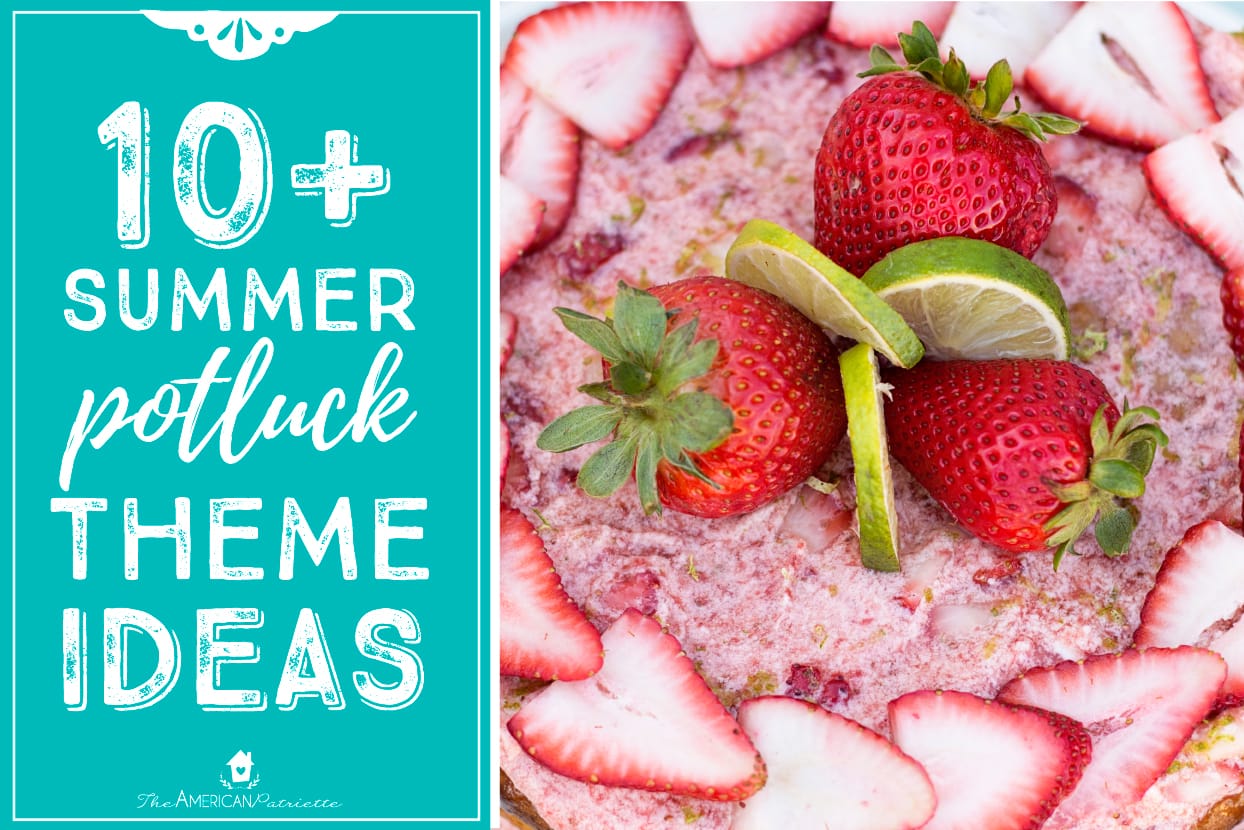 These particular themes are perfect for gathering during the care-free summer months. Gather in a backyard, local park, or celebrate the heat by being inside and enjoying the air conditioning. Regardless, these 10 summertime themes will be so fun to enjoy with others.
After you look through these themes, be sure to grab your FREE PERFECT POTLUCK BLUEPRINT! It includes 5 of my most popular potluck themes PLUS menus to go along with them! And, some super helpful menu planning tips to help you get started!
Let's get preppin' for a potluck! Try out one (or more!) of these fun summer potluck theme ideas:
Picnic Fare
All-things picnic! Make it as authentic as you want, complete with baskets, sunflowers, and a red and white check blanket, or keep it simple and just have everyone bring picnic-themed food. Load up on sandwiches, fruit salad, cookies (try these strawberry lemonade ones!), and veggie sticks.
Backyard BBQ
It doesn't get more summer-y than chowin' down on BBQ! Grill up some ribs, corn on the cob, and maybe even toss some pineapple on the grill. Mmmm! Serve with baked beans, potato casserole (if you're looking for a good recipe for potato casserole, this one is a total winner), and top it all off with some homemade ice cream.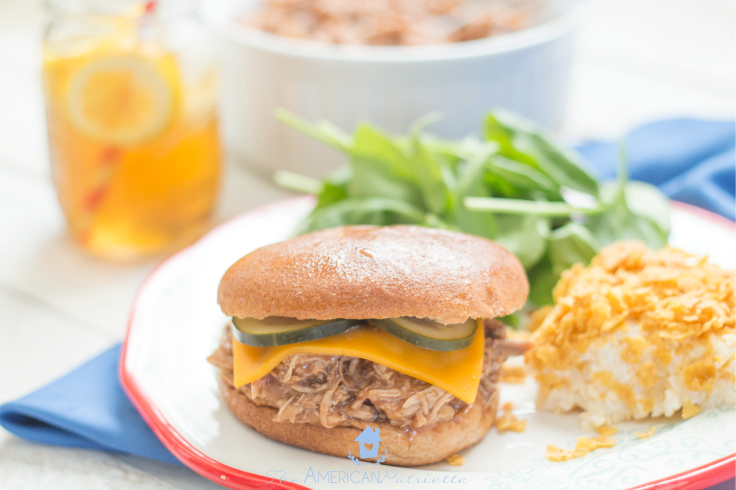 American Food
Doesn't have to be the 4th of July to enjoy American food! Cook up some hot dogs and hamburgers, toss a cobb salad, and of course, polish everything off with some good 'ole apple pie!
Camping Cuisine
Whether or not you're able to cook over a small open fire, you can have some fun eating food you'd prepare while camping. Foil-packed meat & veggies, chili dogs, and cast iron pineapple upside-down cake. And of course, you can't have campfire food without s'mores! Whip up a twist on a campfire favorite and make a batch of s'mores popcorn or s'mores toffee. Both are super easy to make and absolutely delish!

Scrumptious Salads
Think outside the bag (i.e. the bag of lettuce) and come up with some fun salad recipes! Main dish salads like macaroni salad or a hearty taco salad are great for this, as well as pasta salad, tuna salad, or quinoa salad. Yum! Have some creative side salads (this one is always my favorite), and of course dessert salads like pistachio fluff salad, Snickers salad, and apple cheesecake salad. If the dessert is a salad, it's healthy, right?
Tropical Tastes
Have fun with some tropical foods – cook main dishes like chicken or fish with pineapples and mangos. Make a salad with some shredded coconut or cook up some rice in coconut milk, cilantro, and lime. Dessert – make a pina colada dump cake or tropical fruit sorbet. Mmm-mmm!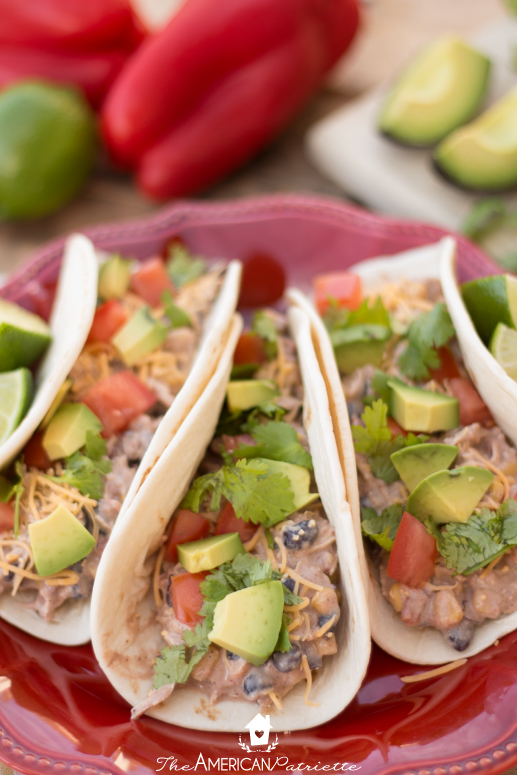 Finger Foods
There are plenty of hearty finger foods out there to comprise a full meal. Make sliders, meatballs, pinwheels, and jalapeno poppers. Serve up some caprese skewers, fruit skewers, or a salad on a stick. Sweet finger foods could be any kind of cookies (these snickerdoodles are always a winner!) or brownies (holy moly – best brownies ever).
State Fair Fare
These state fair food planning folks are always so creative. They can manage to get any food on a stick! See how creative you can get with food on a stick and add it to a menu of burgers, corn on the cob, and milkshakes.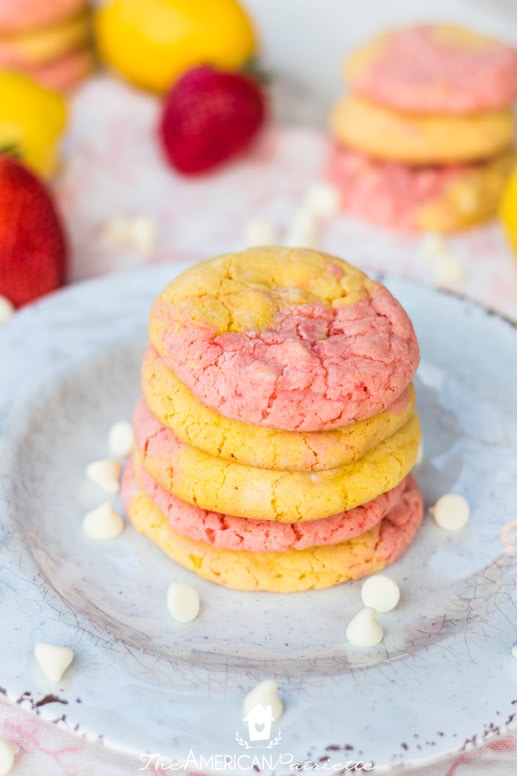 Cold Cuisine
It's no secret that Texas summers are H-O-T. I know other regions deal with crazy heatwaves, too. Cold food on a hot summer day sounds amazing! Pasta salads, chicken salad, tuna salad, cold sandwiches – all great options! Toss some fresh vegetables with a little dressing and Feta cheese. Don't forget the homemade ice cream!
Farmers Market Fresh
Go to your local farmers market, get seasonal fruits, veggies, and perhaps some other homegrown/homemade goodies and throw together a delicious meal of local favorites! You can make some delicious pizzas, pasta dishes, salads, tortes, and cobblers. Have fun and get some interesting fruits or veggies you don't eat on a regular basis!
Be sure to snag your free Perfect Potluck Blueprint to help you plan your potluck!
Want to remember this for each summer?! Save these Summer potluck theme ideas to your favorite Pinterest board!