Slow Cooker Sweet BBQ Shredded Pork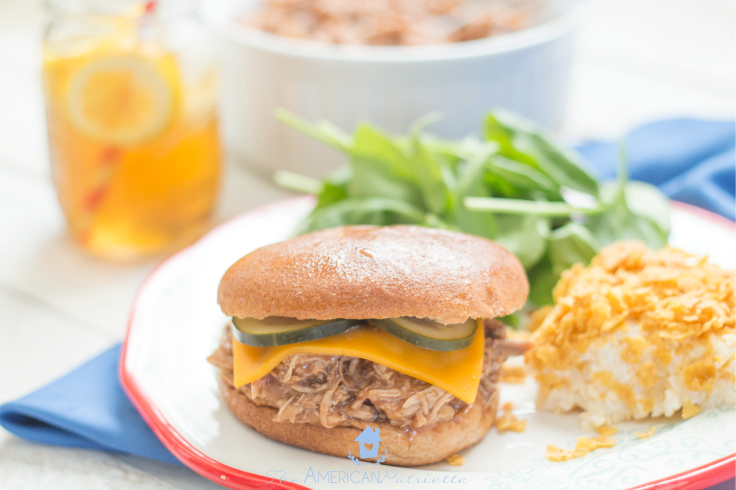 These BBQ pork sandwiches are great to serve for a crowd!
I would not recommend making these for a party of two, unless we're talking about a party of two lions or two elephants.
This recipe makes a lot, which is just perfect for a group gathering!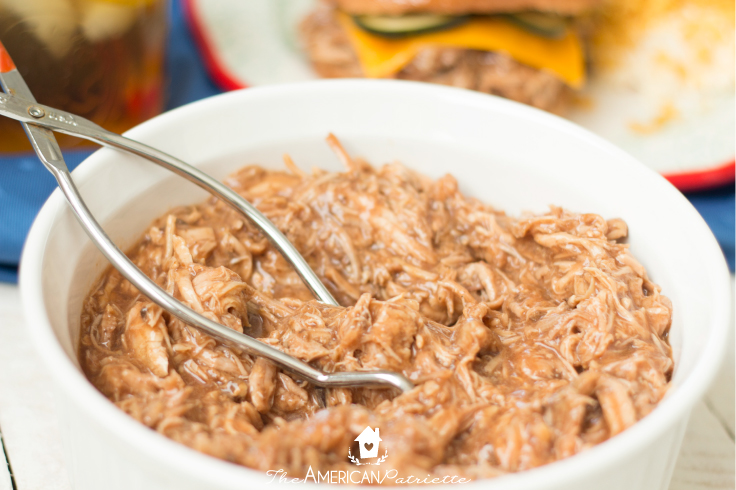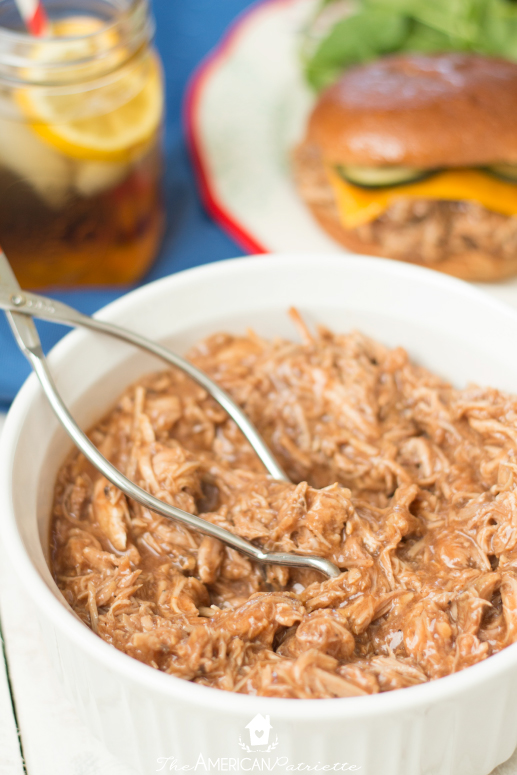 A perfect summer meal in the backyard or around the table with slices of watermelon, salad, cheesy potato casserole, and a cold glass of sweet tea or lemonade!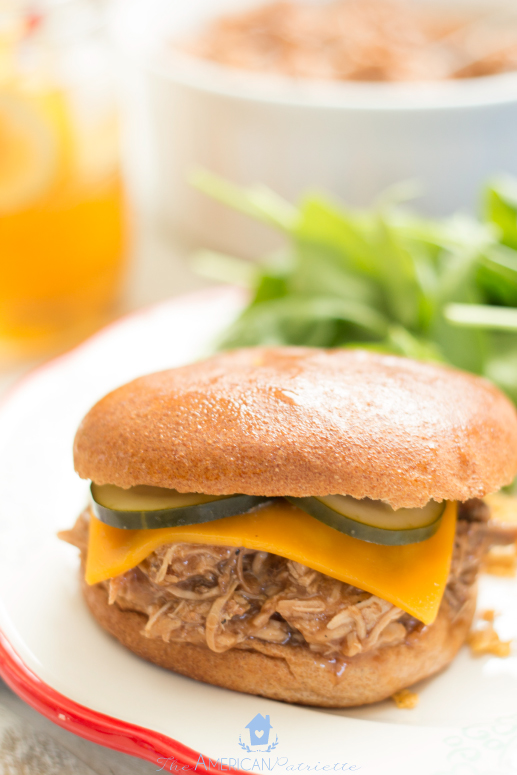 To make them even better, serve 'em up with these delicious spicy refrigerator pickles!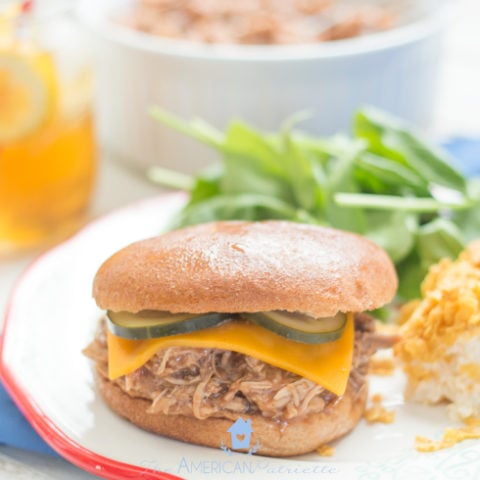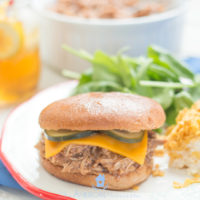 Ingredients
3-4

lbs

pork shoulder or pork tenderloin

1 12

oz

can dark soda

Root Beer, Coke, or Dr. Pepper are all fine

1 18

oz

bottle Sweet Baby Ray's BBQ sauce
Instructions
If your slab of pork has a side with a large slab of fat on it (sounds appetizing, huh?), cut it off before you put the pork in the slow cooker.

Pour can of soda over pork, cover the slow cooker, and cook on low for 6-8 hours. Check after 6 hours; if the pork isn't incredibly tender, let it cook on low for another hour or two.

Once the pork is tender, shred using two forks (you can do this inside of the slow cooker - the pork should be tender enough that it'll shred apart very easily).

There should still be some liquid in the slow cooker after shredding, but if still got quite a bit of standing liquid even after the pork has all been shredded, go ahead and drain some of the liquid.

Add the BBQ sauce to the pork inside the slow cooker (and stir it all together) about 30 minutes before serving.

Serve on toasted hamburger buns with pickles and sliced cheese!
Notes
If your slow cooker is set on low, you will not overcook the pork if you leave it in for 8 hours, even if it's ready by 6 hours! [br][br]If you use pork tenderloin, your meat will be a bit leaner than the pork shoulder. It won't be quite as tender as the shoulder meat, but it will still taste perfectly fine and is a good option if you're looking for something a bit leaner.