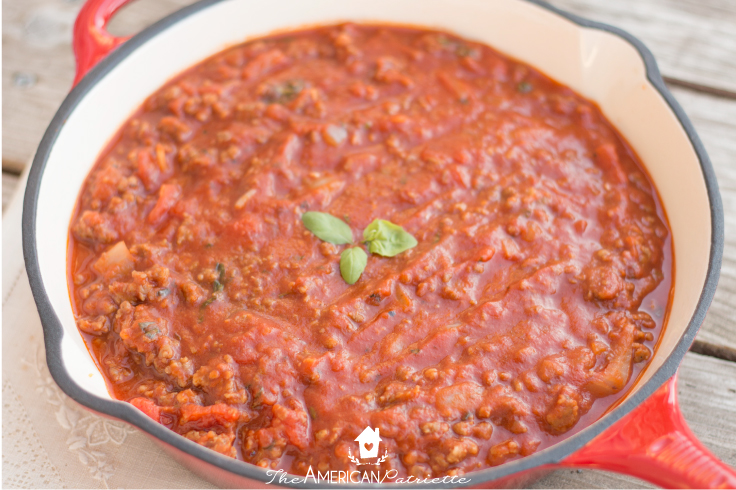 I feel like I could bathe in this stuff it's so darn good.
But, I'll leave the sauce-bathing up to the spaghetti noodles.
Instead of hamburger meat, I use lean pork sausage to make this sauce. I think that's reason #1 why this has so much flavor. I also use a gigantic handful of fresh sweet basil leaves in this sauce, and I think that's reason #2 why it's irresistible.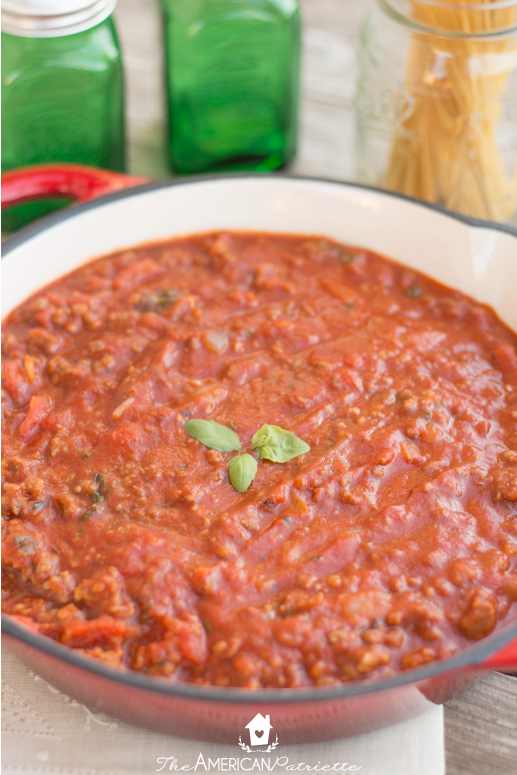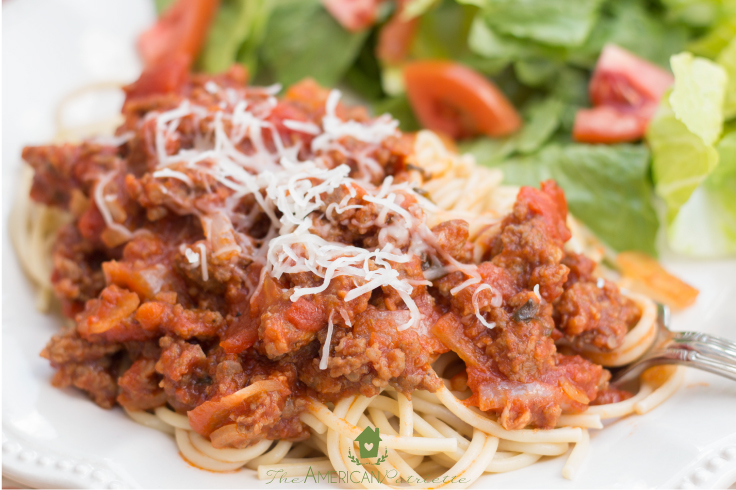 Reason #3 this is so delicious is because you allow it to simmer and let all of the flavors meld together.
I'm telling you, this spaghetti sauce will get anyone to the table pronto. You won't even have to call out, "Supper's ready!" Everyone will already be sitting at the table, anxiously awaiting their big 'ole plate of it!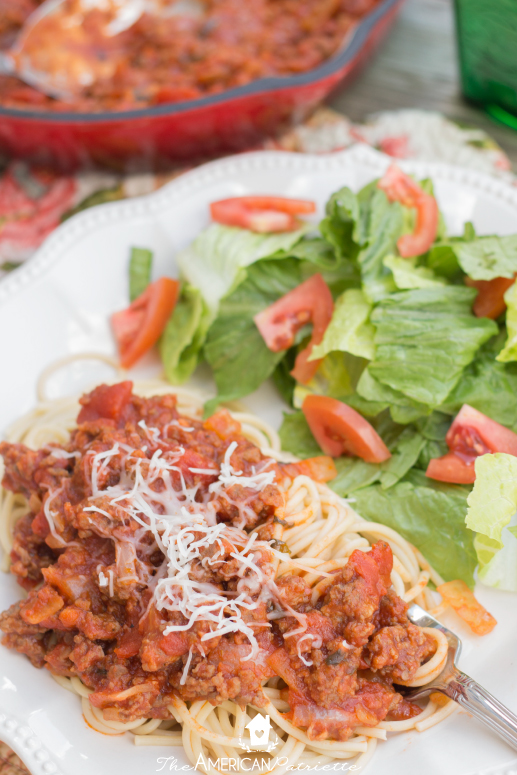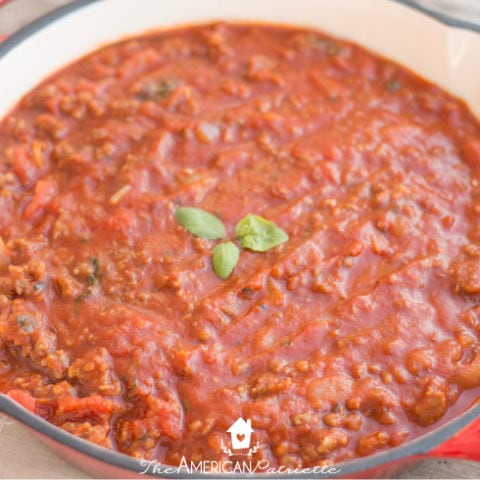 Savory Spaghetti Sauce
Ingredients
1lb light ground pork sausage
1 small sweet or yellow onion, chopped (about 1/2 a cup)
2 garlic cloves, peeled and minced
1 14.5oz can Italian diced tomatoes
1 6oz can tomato paste
1 15oz can tomato sauce
1 c beef broth
1 tsp brown sugar
Pinch of crushed red pepper
Pinch of ground pepper
Big handful of fresh sweet basil leaves (about a cup)
1 16oz package spaghetti noodles, cooked according to package directions
Instructions
Brown pork sausage in skillet on stove top over medium heat.
Once sausage is about halfway done cooking, add onions to the pan and continue to cook until meat is fully browned and onions are soft.
Add garlic and cook for 2 more minutes, stirring regularly.
Pour in tomatoes, tomato paste, tomato sauce, beef broth, sugar, crushed red pepper, and ground pepper. Cover and simmer for 15 minutes.
Finely chop the basil leaves and mix it into the sauce. Cover and simmer for 10 more minutes.
Ladle over spaghetti noodles and enjoy!