This Million Dollar Taco Dip couldn't POSSIBLY get any easier to make! I've been on a mission recently of coming up with snack and appetizer recipes that don't take more than a few minutes to throw together, and y'all, this one is GOOD.
You *literally* add some ingredients into a big mixing bowl, mix 'em all together, top off the dip with a little extra green onion, and then serve the dip with tortilla chips.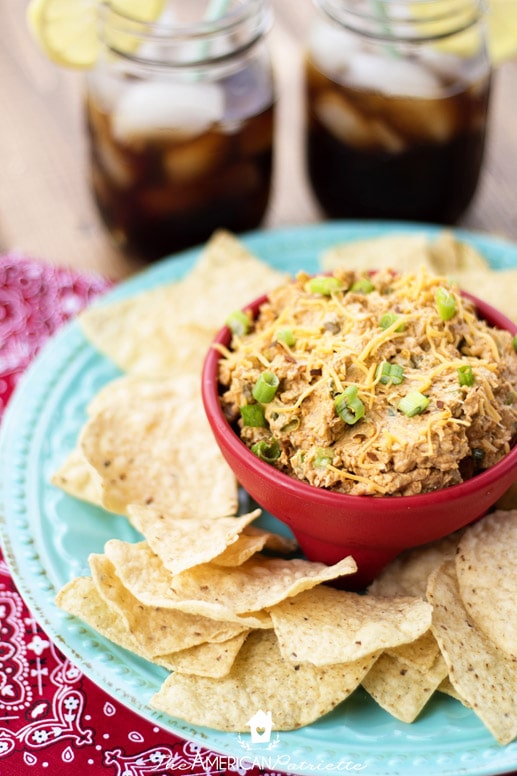 Takes all of about 5 minutes to throw together, and it is delicious!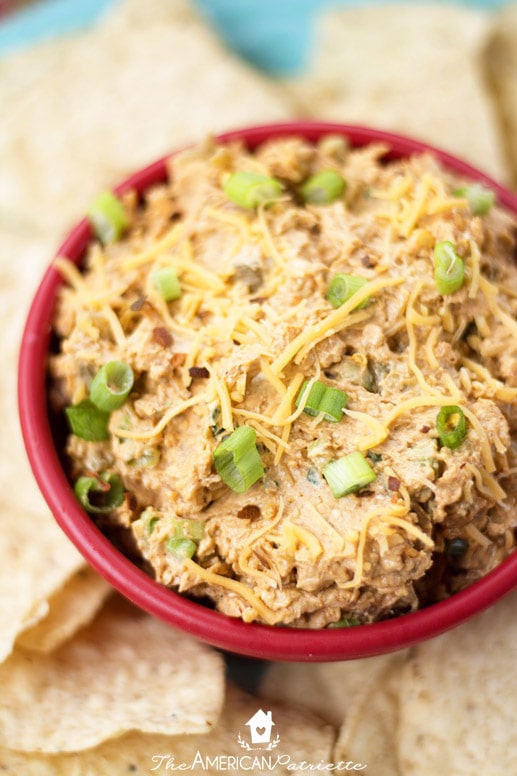 A fun southwestern take on a super popular classic dip – the taco seasoning and green chiles add a fun flare!
If you're looking for an easy recipe to make for a party, get-together, potluck, or just to have as a fun snack with your family or with folks joinin' you for an afternoon, this Million Dollar Taco Dip is perfect!
Million Dollar Taco Dip
Yield: 6-8 servings

Prep Time: 5 minutes

Total Time: 5 minutes
Ingredients
8oz block cream cheese, room temperature
1/2 c mayonnaise
1/2 c bacon pieces*
1 c shredded cheddar cheese
1 4oz can diced green chiles, drained
1 packet taco seasoning (1.25oz)**
1/4 c diced green onion
Instructions
Add all of the ingredients to a large bowl and stir together until well-blended.
Sprinkle some extra chopped green onion on top for color and serve with tortilla chips. Doesn't get easier than that! 🙂
Notes
*I used 100% real bacon pieces from a bag on the salad aisle of my grocery store. You can definitely cook up your own bacon and add it to this dip, but if you want to make it super easy, just get some bacon pieces (not bacon bits - go for the real stuff!) near the croutons at your grocery store!

**Make it easier by using pre-made taco seasoning, but if you don't have taco seasoning, just use a blend of spices from your pantry: cumin, chili powder, paprika, and garlic powder.