Easy Western Pennant Bandana Banner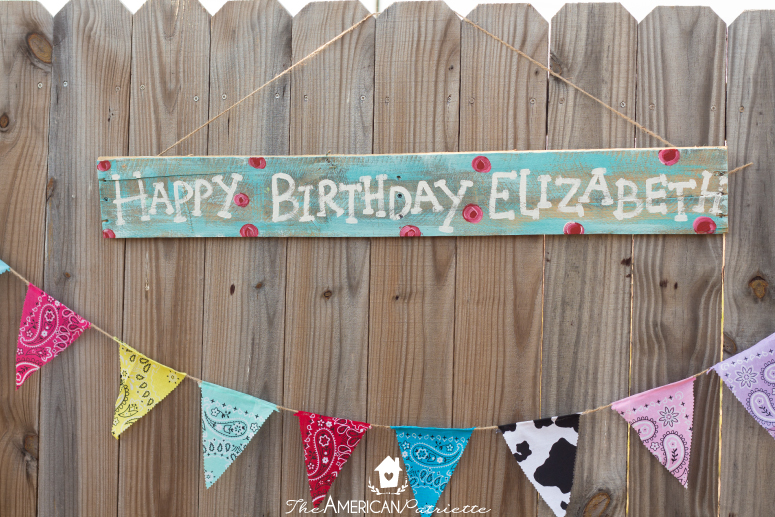 I threw my daughter a western-themed birthday party in honor of one of the little stories in my children's book, The Adventures of Pootsey the Wonderbug, and I had so much fun coming up with and then creating the decor for this celebration! I made several of these easy western pennant bandana banners to hang up around our backyard. Making all of them probably cost me a total of maybe $6-7? I already had some of the materials you need to make this (the jute rope & hot glue), so this was a very budget-friendly and super cute project!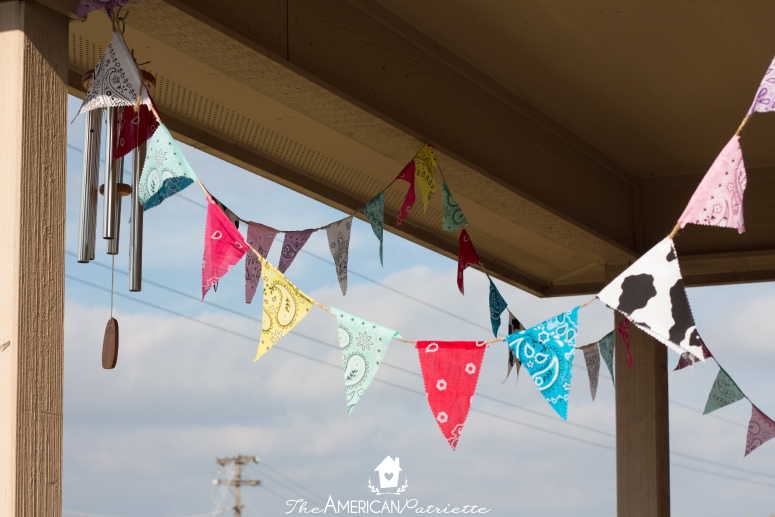 These were so great, especially for an outdoor party – the fabric was much better than having paper banners, especially since the day was pretty breezy. Paper banners would have almost certainly been torn up by the wind that day! I also love this easy western pennant banner because you can customize it to the celebration based on the colors of the bandanas. Since I was throwing this party for my two-year-old daughter, I wanted a fun, feminine color combination, but you could easily make this much more boy-themed or even gender-neutral if you're wanting to throw a celebration for both boys & girls.
This post contains affiliate links for your convenience. You can read my full disclosure policy here. 
Here's what you need: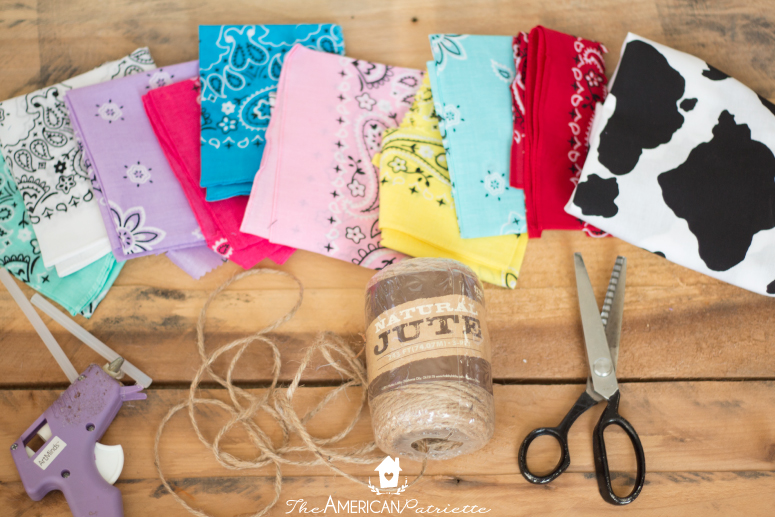 First, cut out all of your pennants. I just made my own triangular stencil using a piece of cardstock and then I cut around it by placing it on top of the fabric. I didn't bother stenciling it onto each bandana!
You'll be able to get several triangles out of each bandana. I think I was probably able to get at least 12, probably even more, out of each color.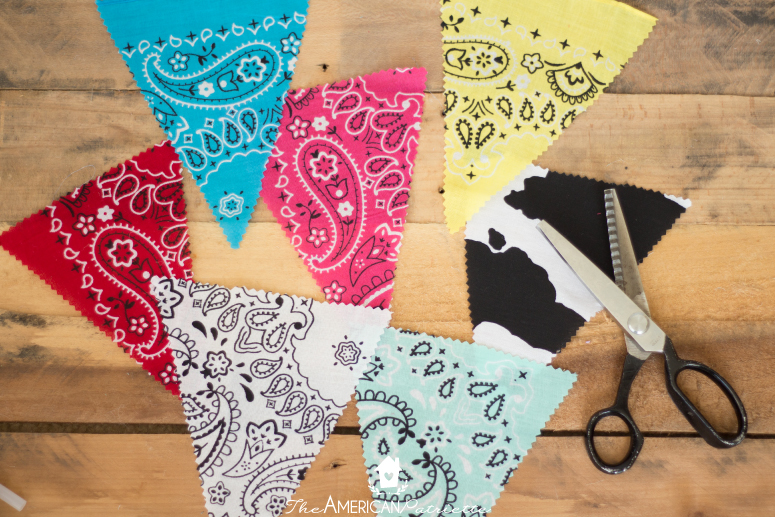 Plug in your hot glue gun and get to work! Measure out how long you want your banner to be and then cut the jute to that length.
Put a line of glue on the top edge of the triangle, leaving a little bit at the top to then fold over the jute and stick to the glue.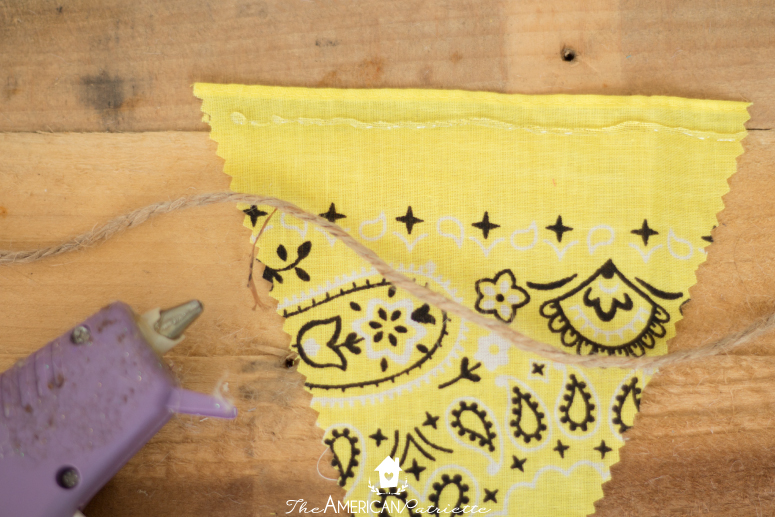 I placed the jute just right below the line of glue so that when I folded over the top, both the jute and the top part got some glue on them and stuck down.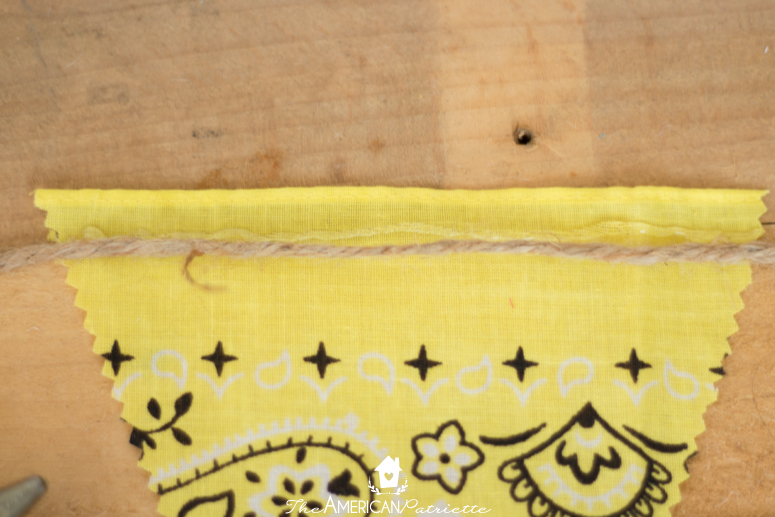 Fold over & be careful! Watch your fingers with the hot glue!
Then just space out your pennants however you'd like and keep going!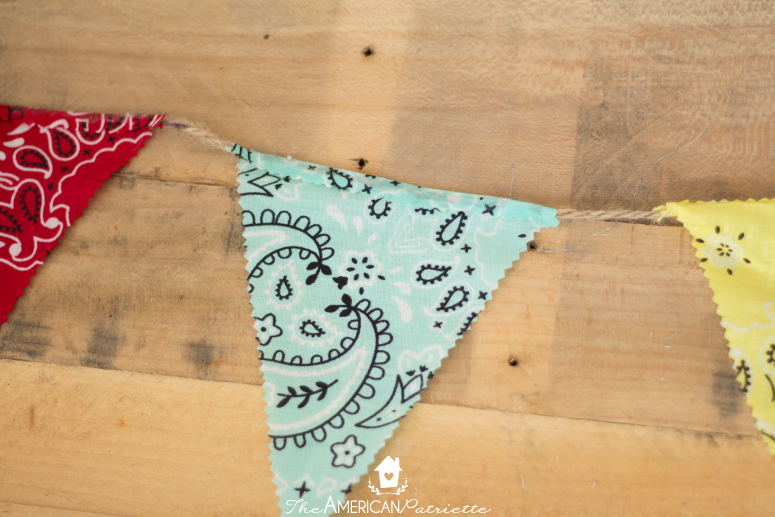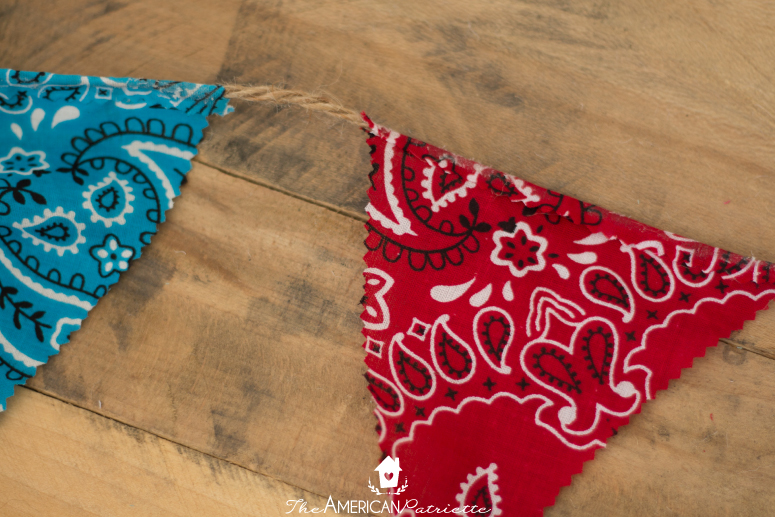 Look how cute this turned out! And so easy. So hard to mess up.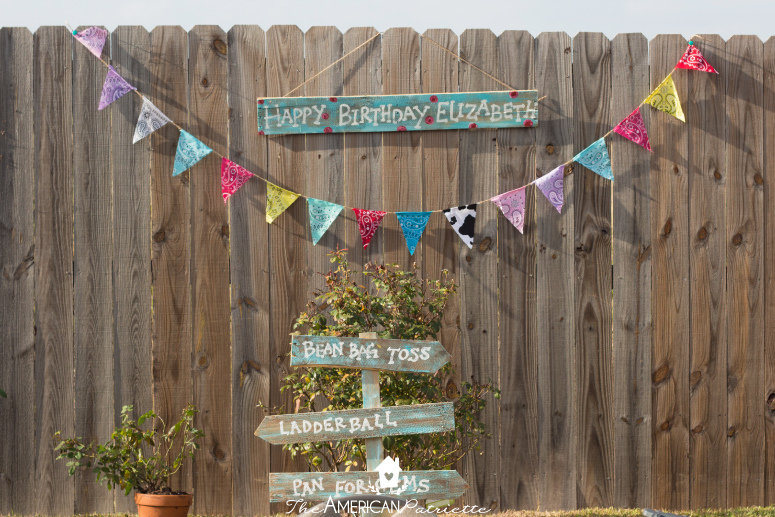 I made some mini ones to hang on the pallets on the food and drink tables.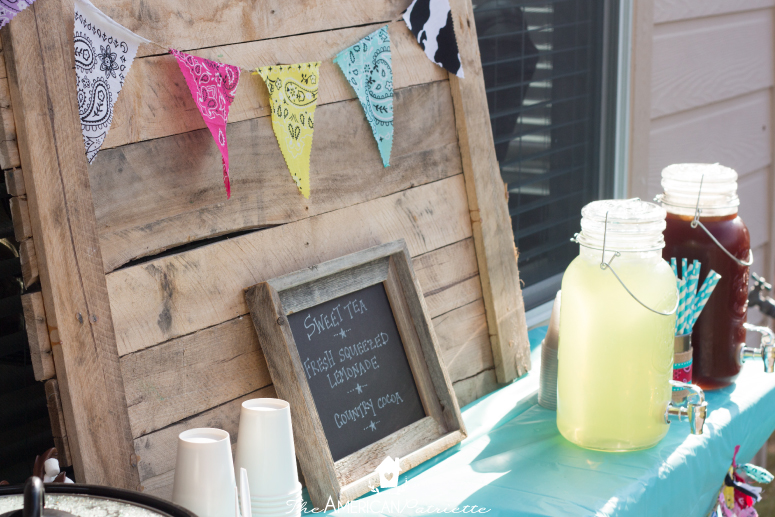 And some really long ones to hang on our back porch.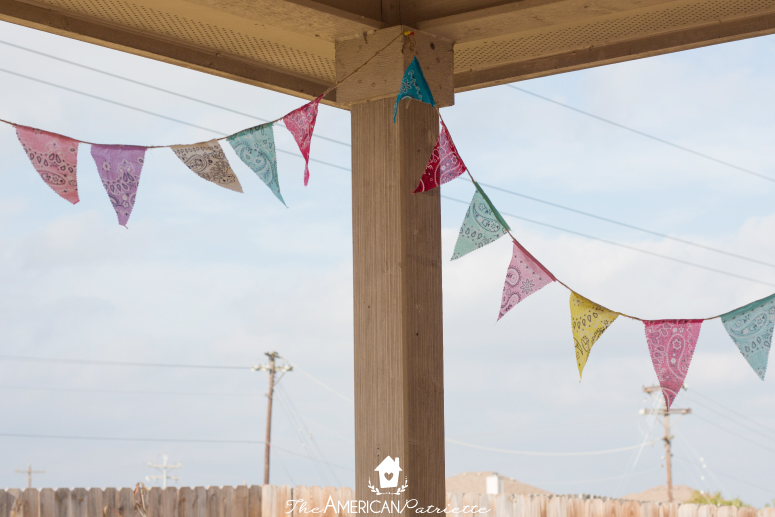 So cute and perfect for a western-themed, farm-themed, or ranch-themed party! I love making party decorations – decorations mean we're about to have a fun get-together to celebrate someone and have a ton of fun with folks!