DIY Howdy Front Porch Pallet Sign with Interchangeable Seasonal Wreaths
This DIY Howdy front porch pallet sign is a fun piece of DIY wooden decor to decorate your small front porch! Use the interchangeable seasonal wreaths to decorate your porch all year round!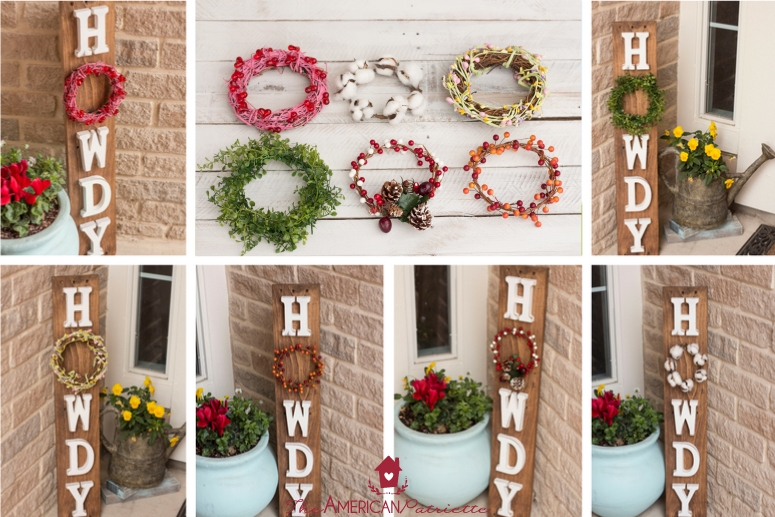 I think this might be one of my absolute favorite DIY home decor projects EVER. This DIY Howdy Front Porch Pallet Sign with Interchangeable Seasonal Wreaths was SO easy to make and I am so thrilled it's something I can leave up all year but still use it for seasonal flair!
I'm a big fan of welcoming front porches, and while we have a teeny tiny front porch, I try to make the most of it! I want people to feel welcomed before they even enter my home, and I think this cute pallet sign will help with that!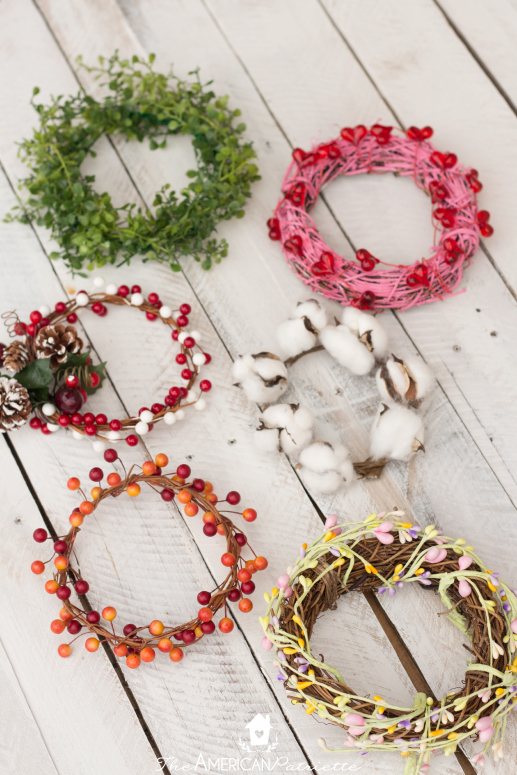 I made several wreaths (they all need to be about the same size) for different seasons and ones that are somewhat neutral – the cotton one and the boxwood one. I just bought all of the materials at Hobby Lobby and assembled the wreaths from there. Get creative and have fun with the wreaths! I'll end up making more wreaths – one for patriotic holidays, probably a TX bluebonnet one, and maybe a birthday one to put up when we're celebrating someone's birthday in our home.
Variety gets me in big trouble sometimes.
You can make the wreaths however you want, but let me show you how to make the super easy pallet sign itself!
This post contains affiliate links for your convenience. You can read my full disclosure policy here.
Here's what you need:
*If you get unfinished wood letters that need painting, don't forget the paint and paintbrush for those! Mine came already painted.
First, stain your pallet slat to the shade of your liking. If you bought unfinished wood letters, go ahead and paint those now, too.
Once your slat is dry, place the letters with a wreath on the pallet to determine how you need to space them down the slat.
Then begin gluing (just the letters, not the wreath!). I had to use a paintbrush to apply my wood glue because the top was clogged.
Once you've glued all of the letters on there, allow them to dry – maybe an hour or two – before adding the nail or screw into the wood to hold the wreath.
Just one nail was all it took!
Wasn't that SO easy?! Now go have fun making your wreaths and using this sign to celebrate lots of seasons and celebrations!
Here's mine for Valentine's Day:
A cotton, all-season wreath: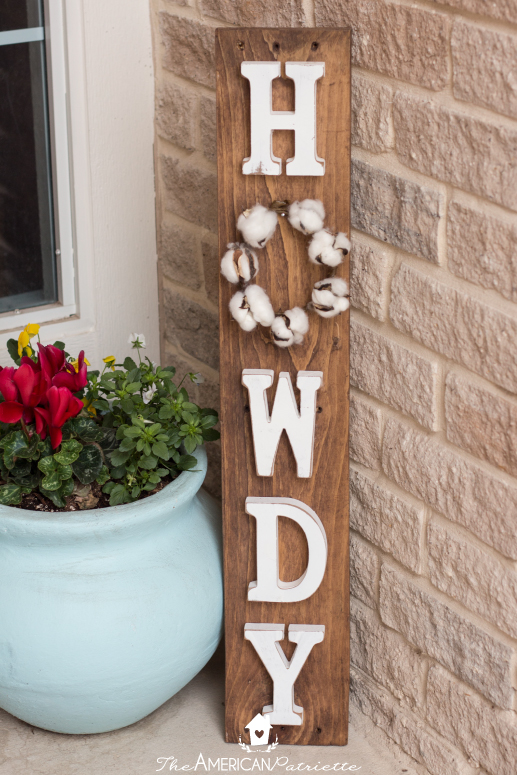 A fall wreath: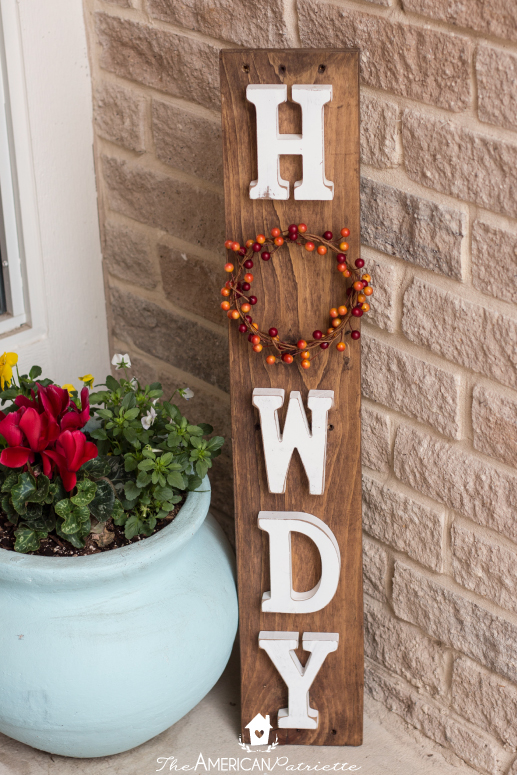 A boxwood, all-season wreath: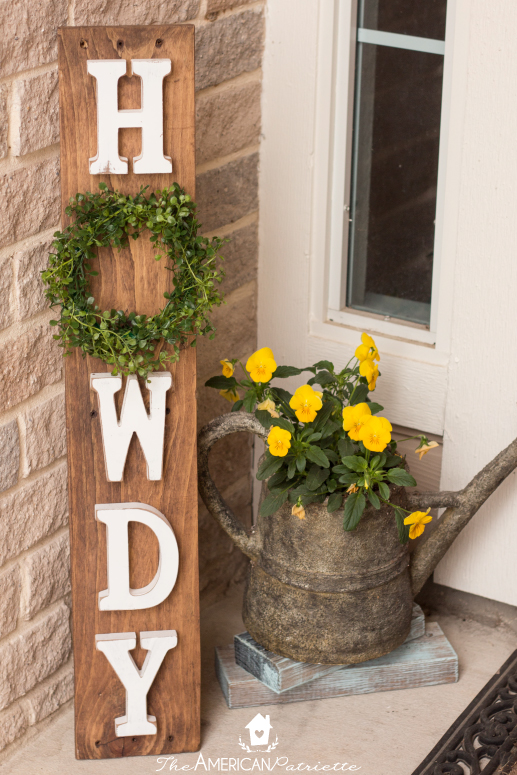 An Easter wreath: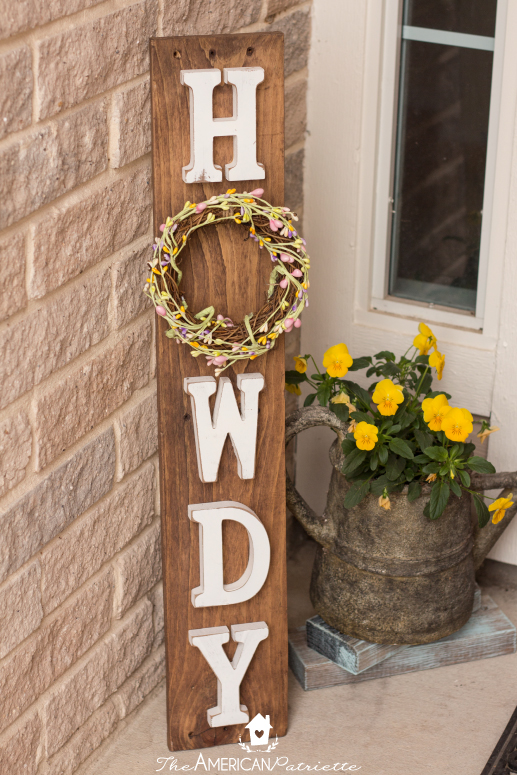 A Christmas wreath:
Mini wreaths are so cute! I hope your sign blesses you and your guests as much as I feel blessed by mine. It's the little things in life, right?!
Love this idea and want to remember it later?! Be sure to save it to your favorite Pinterest board!