Dissolve-in-your-Mouth Chocolate Chip Pistachio Pudding Cake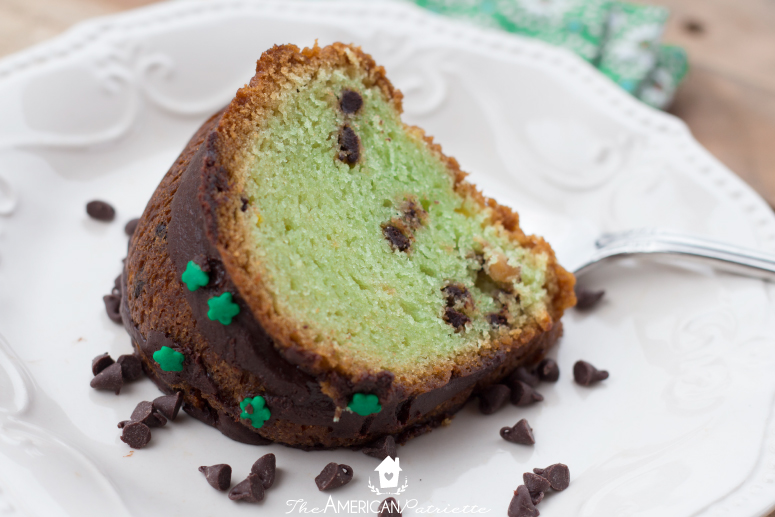 Dissolve-in-your-mouth chocolate chip pistachio pudding cake = one of the best cakes you will ever eat & one of the easiest cakes you will ever make. It has great flavor, the perfect amount of sweetness, and each bite really does just melt in your mouth.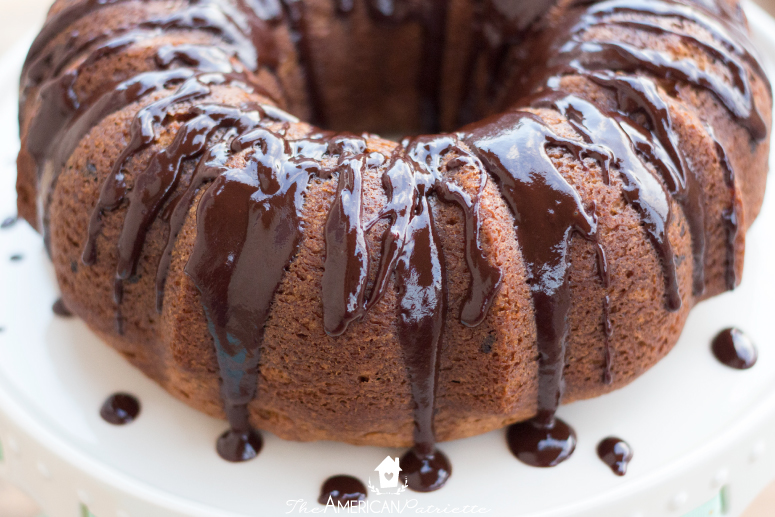 If you're looking for a quick dessert to whip up for company, to bring to a gathering, or just for an after-dinner treat, this is a good one to turn to. It takes all of a few minutes to throw together (and probably even less time to eat after you bake it)!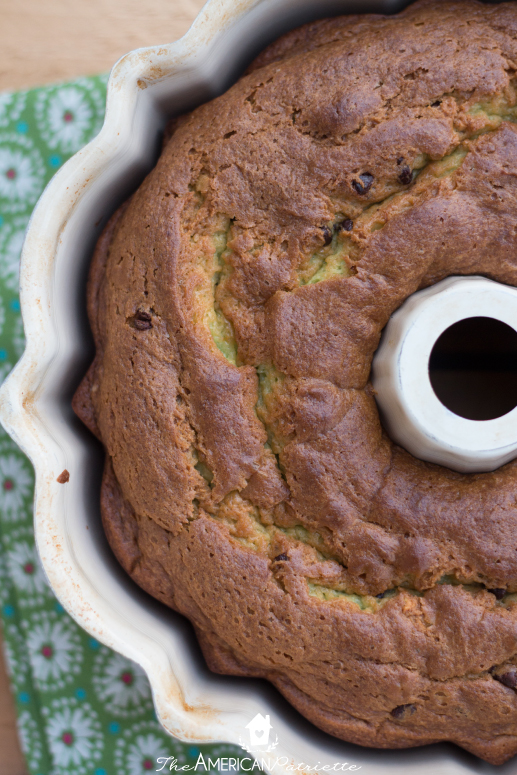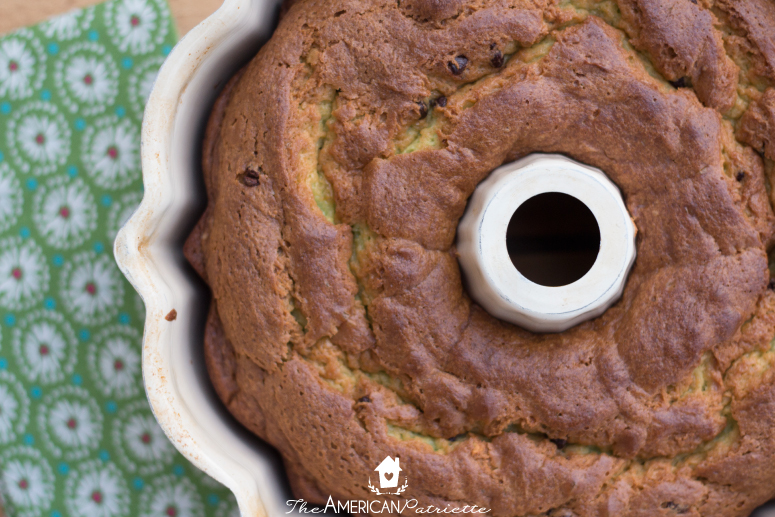 You don't even have to spend time frosting it! Make some chocolate ganache (super easy – only two ingredients!) and drizzle it on top. It's all this cake needs!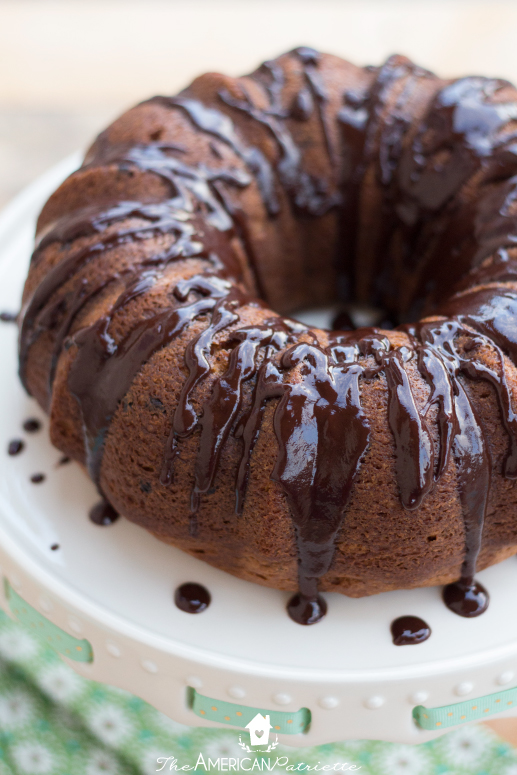 I make this cake year-round (it's one of our absolute favorites), but the green pistachio pudding makes it a great contender for a St. Patty's day dessert, so you can pour some green sprinkles on top to make it even more festive.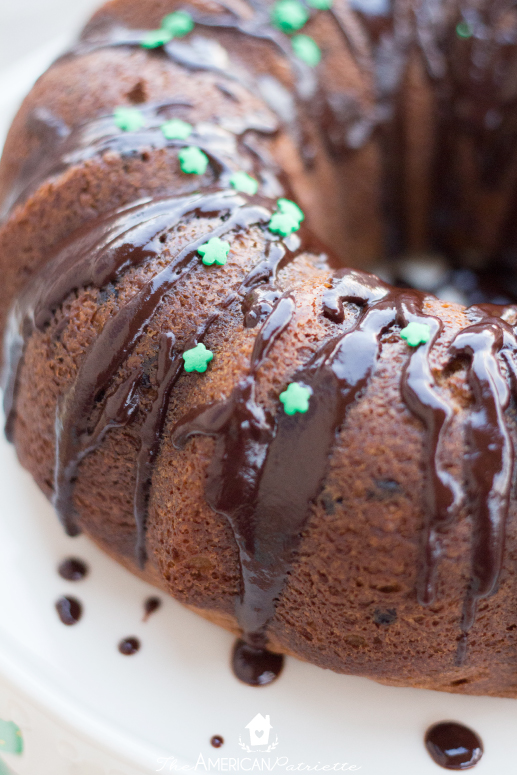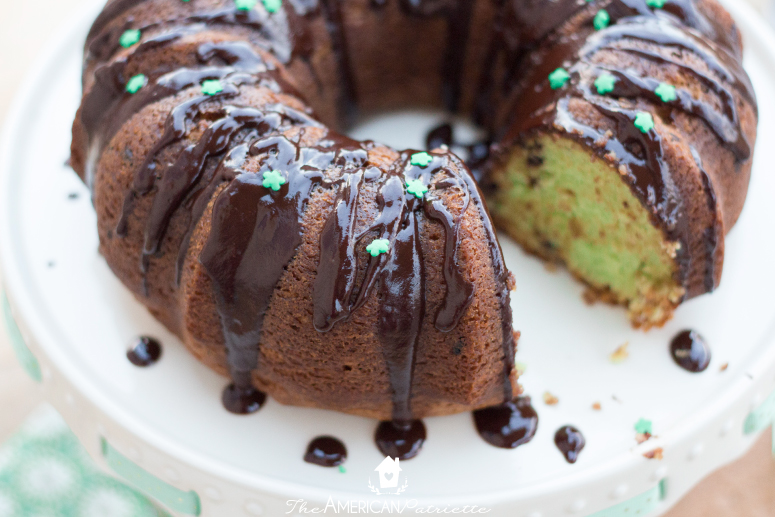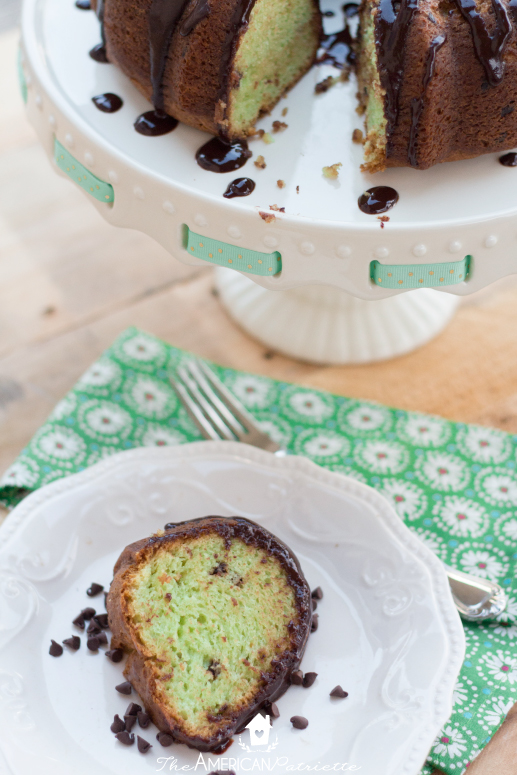 I guarantee you this will become one of your absolute favorites, too!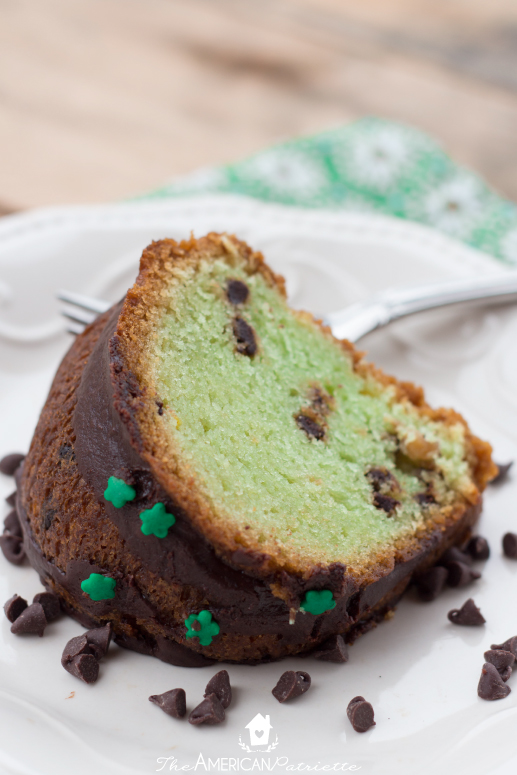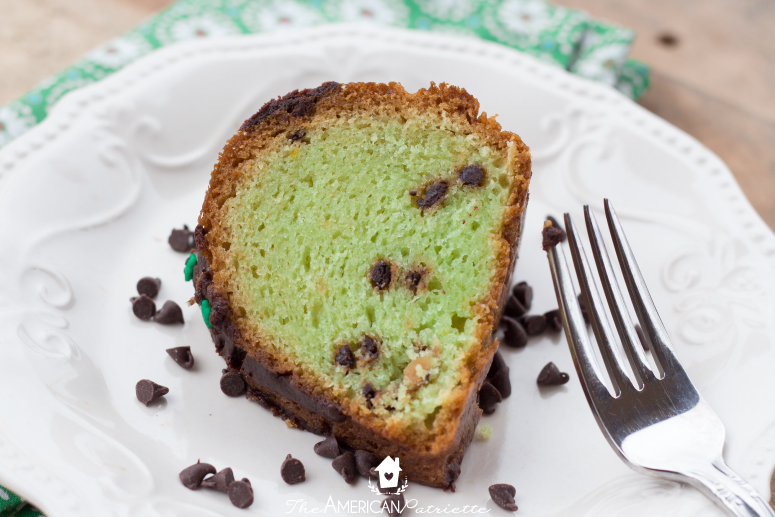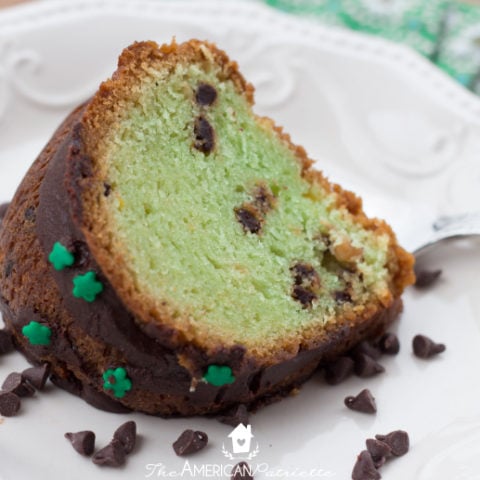 Dissolve-in-your-Mouth Chocolate Chip Pistachio Pudding Cake
Ingredients
1 box yellow cake mix
2 3.4oz boxes pistachio pudding mix
1 c club soda
1 c vegetable oil
3 eggs
1 c mini semisweet chocolate chips, divided
1/3 c whipping cream
sprinkles for topping (optional)
Instructions
Preheat oven to 350.
Pour cake mix and pudding mixes into a bowl. Using a stand or a hand mixer, begin mixing the dry ingredients together and slowly blend in the club soda.
Pour in the vegetable oil and continue to mix.
Beat in eggs, one at a time, mixing between additions.
Once the batter is fully mixed, fold in 1/2 c chocolate chips.
Pour batter into well-greased bundt cake pan and bake in preheated oven for 45 minutes (go ahead and check at 42-43 minutes with a toothpick; if it comes out clean, remove from oven).
While cake is baking, prepare chocolate ganache by pouring whipping cream and remaining 1/2 c chocolate chips in small saucepan over medium heat. Stir occasionally until chocolate chips are completely melted and you've made a thick chocolate sauce - about 4-5 minutes.
Remove from heat and set aside.
Once cake comes out of the oven, allow to cool for about 10-15 minutes in the cake pan before transferring to a cooling rack.
Once the cake is cool (it doesn't need to be completely cool - it can still be warm), transfer to a cake plate or a platter and drizzle chocolate ganache on top.
Add sprinkles if you want!
Serve pieces by themselves or with a scoop of vanilla ice cream and enjoy!