Children's Book-Themed Baby Shower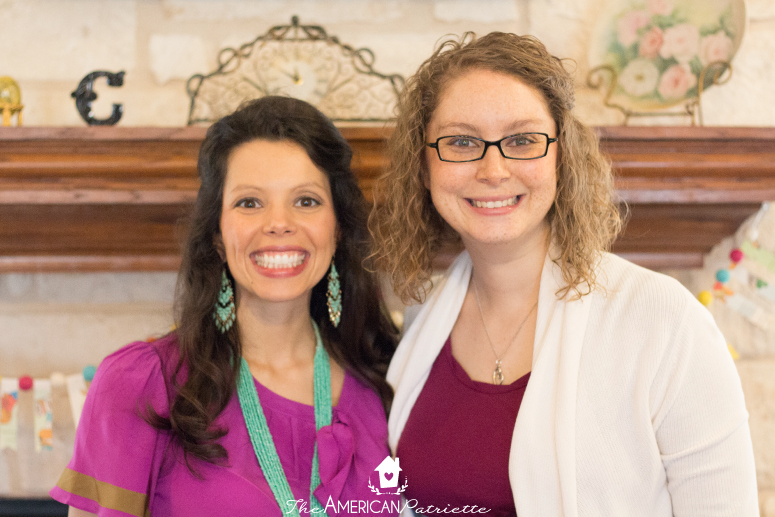 This post contains affiliate links for your convenience. You can read my full disclosure policy here. 
I couldn't wait to throw one of my dearest friends and favorite people in the whole wide world, Rachel, a baby shower after she told me she was expecting! (And how fun: she found out she was expecting right after we did – our babies are only about 5 weeks apart!) When she told me her news, I was just about to publish my first children's book, The Adventures of Pootsey the Wonderbug, and Rachel was one of my biggest cheerleaders as I worked on that project. Because of Pootsey and because of Rachel's love for children's books, I knew I'd want to throw her a children's book-themed baby shower, so I'm so glad the other hostesses were thrilled to go along with that, too!
If you're looking for some ideas of elements to incorporate into a children's book-themed baby shower, I'm hoping to give you some inspiration!
Guest Book
Purchase a children's book – perhaps the mother-to-be's favorite from her childhood or another sentimental children's book – and use it as the guest book. The guests can sign on the inside of the front and back covers. For Rachel's guest book, I gave her a copy of Pootsey that our illustrator had also signed. So fun! (Side note: right after she found out she was pregnant, Rachel's gave her baby the nickname of Waffles – they didn't find out the gender of their baby, so we've all been referring to him/her as Waffles!)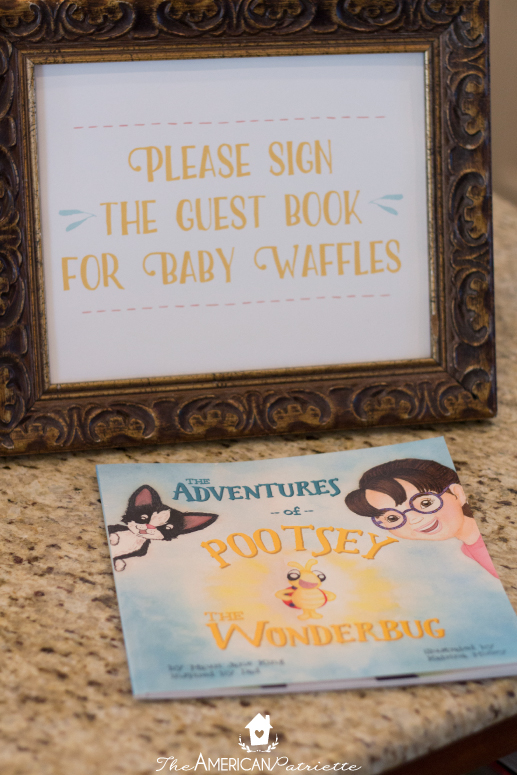 Activity
This isn't book-themed, but I have to include it – this is one of my favorite activities to offer at baby and bridal showers. I love asking guests to write down their favorite family tradition from their childhood to share with the guest of honor. I think it gives a mom-to-be (and bride-to-be) some great ideas for traditions they can begin with their own families!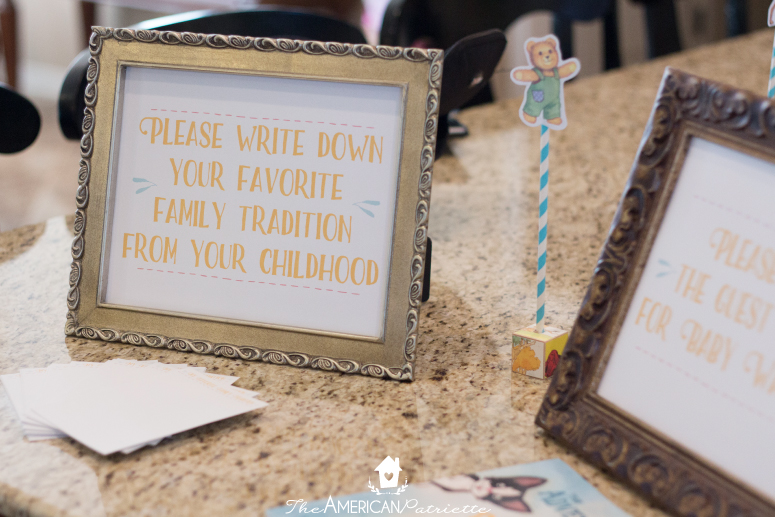 I also think it's fun for guests to reminisce as they think of their favorite childhood traditions, and they're so fun to read! Most of the things people write down are the simplest of traditions, but they were so meaningful to them. I think reading these always offers such hope and encouragement that we don't have to do big, extravagant things in order to make our kiddos and our families feel special – small but intentional traditions and routines often make the biggest and most memorable impact.
Book-Themed Decor
I bought a bunch of used children's books with brightly-colored illustrations at a 2nd hand store and used them to make some pieces of decor for the shower. I made this ADORABLE children's book-themed banner using a felt pom-pom strand I found at Hobby Lobby. I just added the book page strips to it. SO easy. I'll share a tutorial soon!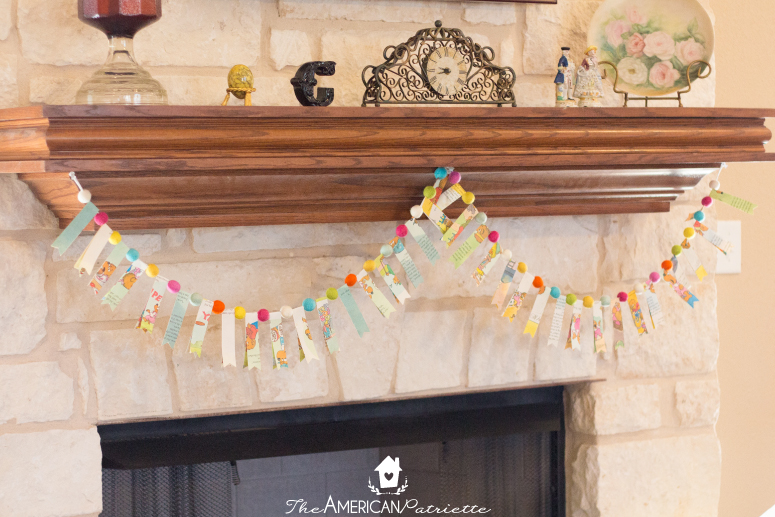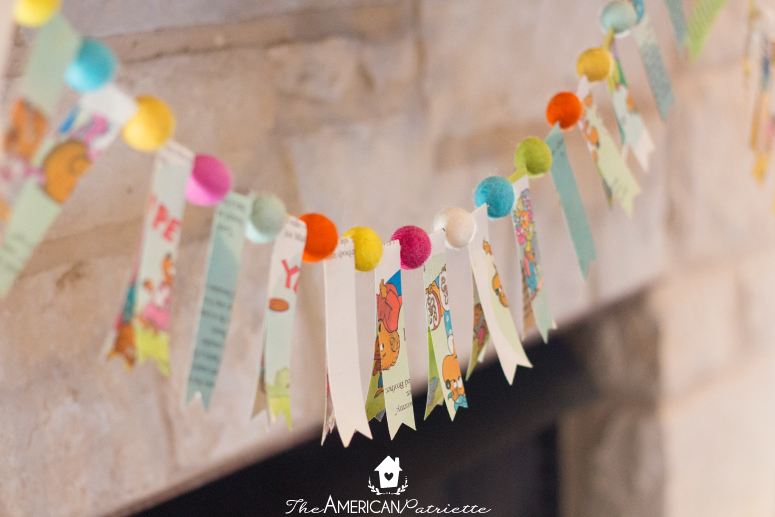 Rachel was a little sad that I cut up a Berenstain Bears book to make this banner, but when I told her I got it for less than .50, she was a little more ok with it. 🙂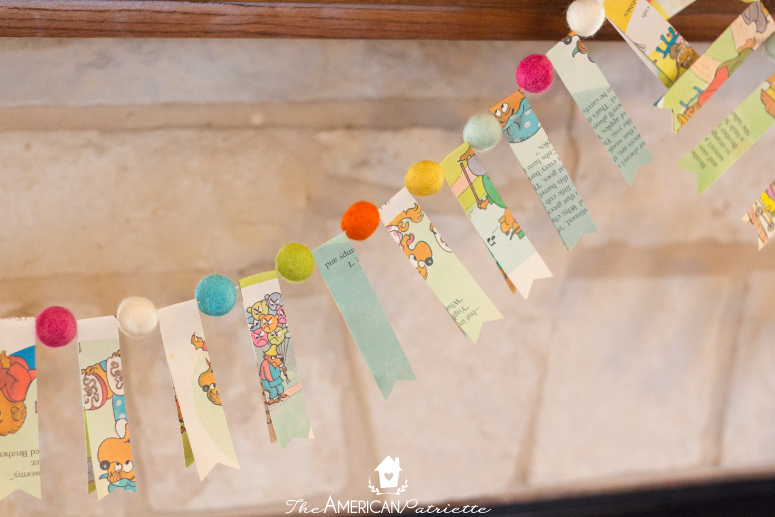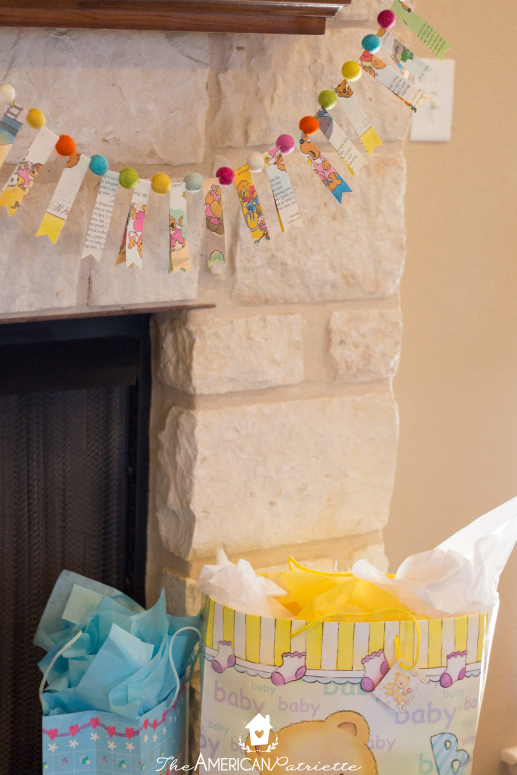 How sweet is this children's book page wreath?! Also a very easy, inexpensive, and super fun-to-make DIY project for this shower!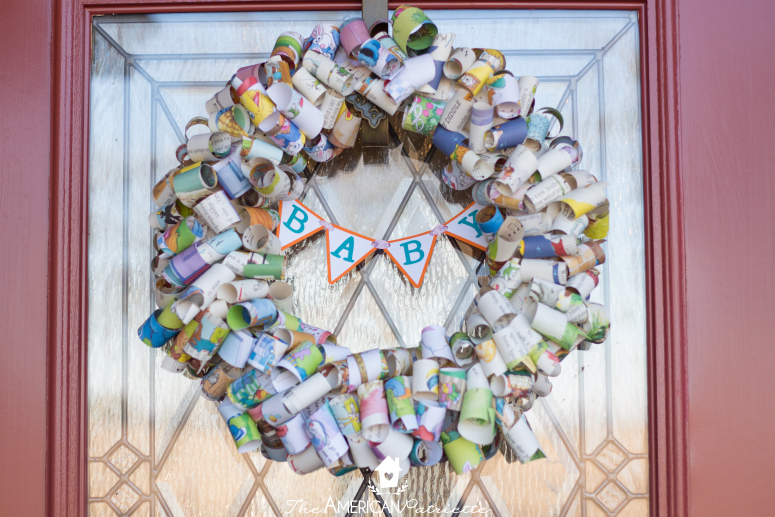 I absolutely loved making this wreath, and I'm so glad Rachel will get to use it in her baby's nursery if she wants! A versatile piece of decor! Here's a tutorial for how to make the wreath – one of my absolute favorite projects I've made for a shower before.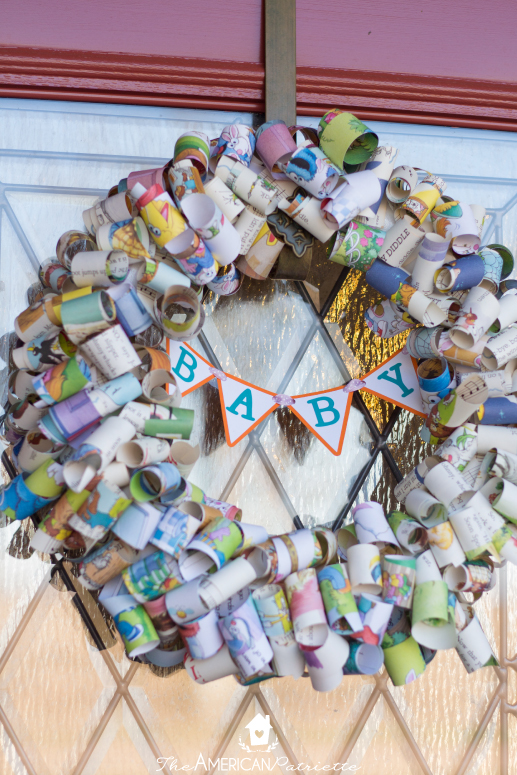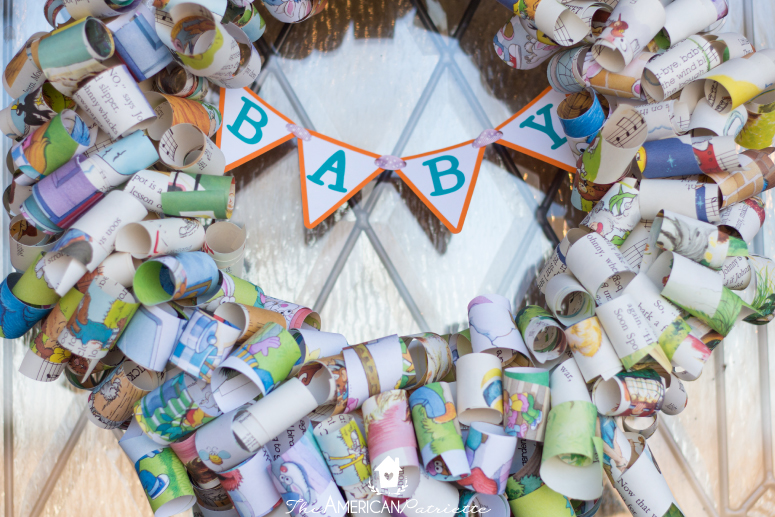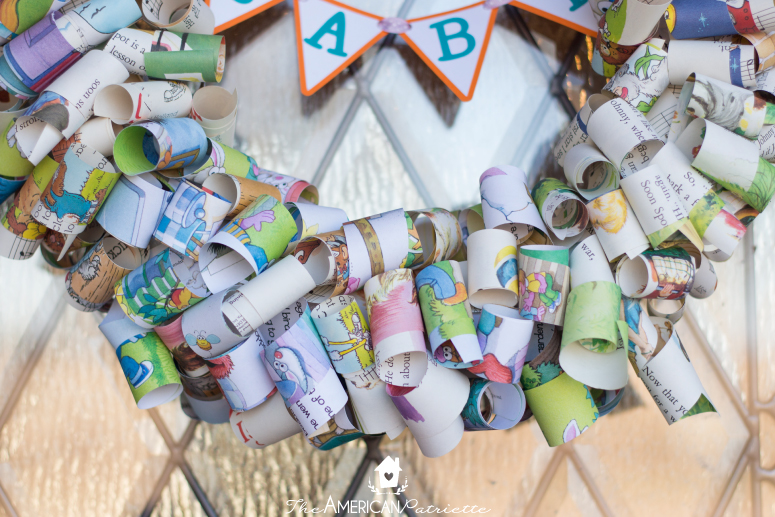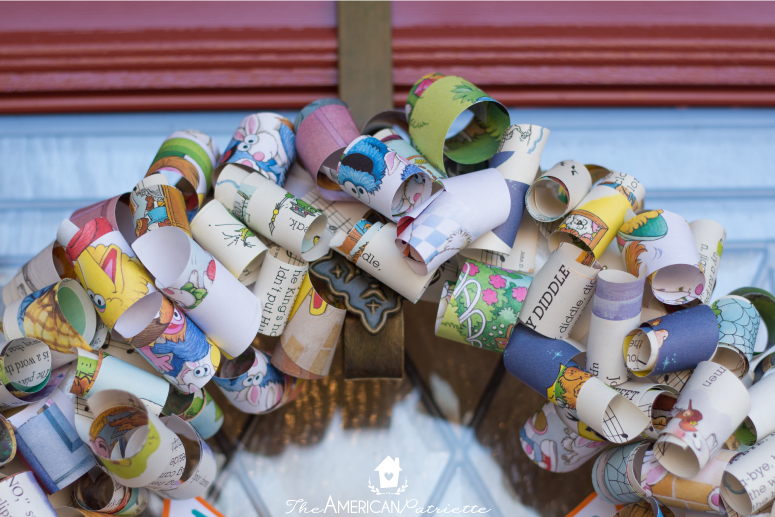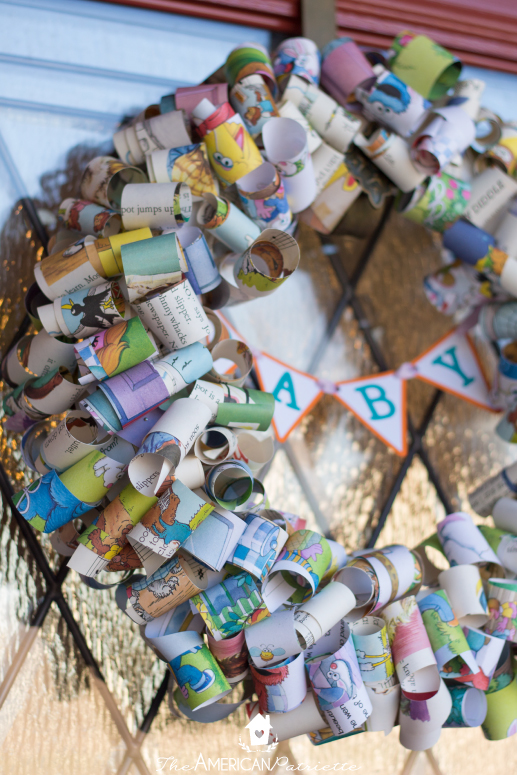 Food
The other hostesses and I all pitched in to make different food items. We had brunch foods, but I couldn't help but make these Pootsey truffles to share, too. I mean, if donuts and coffee cake can count for breakfast foods, can't Oreo truffles also count as breakfast food?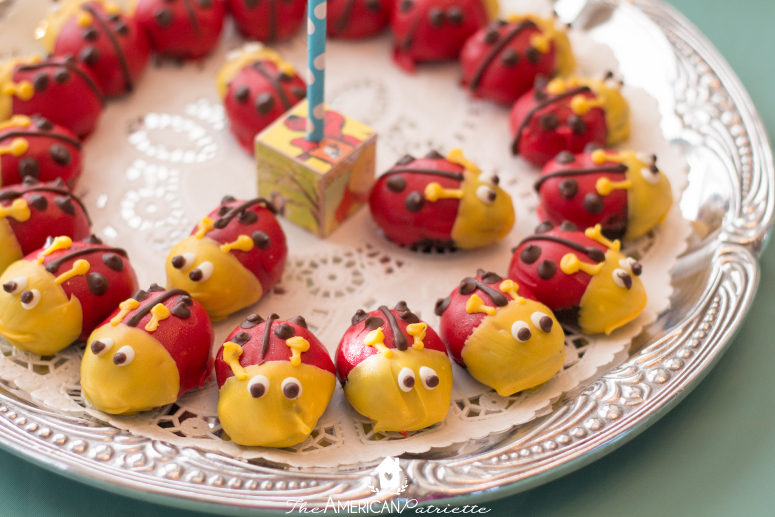 Since all the hostesses pitched in to make the food for the shower, I didn't end up needing to make a whole spread of options, but there are so many fun children's book-themed foods on Pinterest. Great way to incorporate the theme in a very practical way.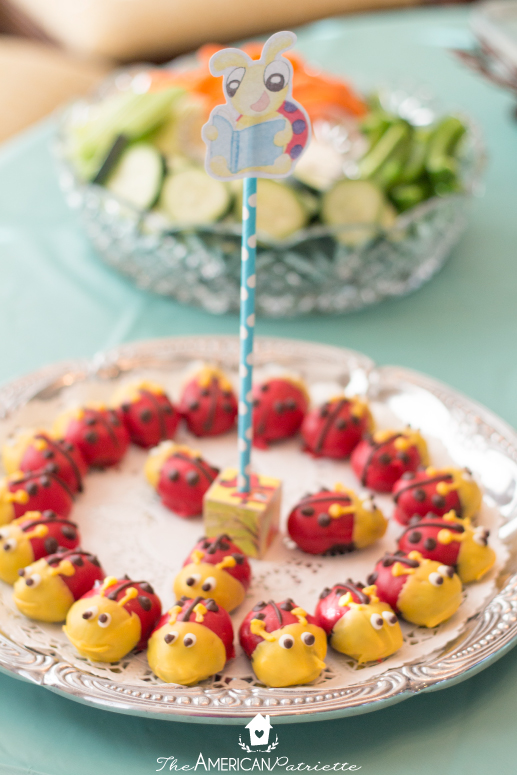 Baby & Book-Themed Game
I think we've played this "Match Your Partner" game at every baby shower I've helped to throw in the last few years. I created this game based on an aspect of the board game, Cranium, and it's been a great option for showers! It's fun because it requires a little bit of organization and cooperation, but the rules are simple and it's not an awkward game. You can easily tailor it to your particular shower.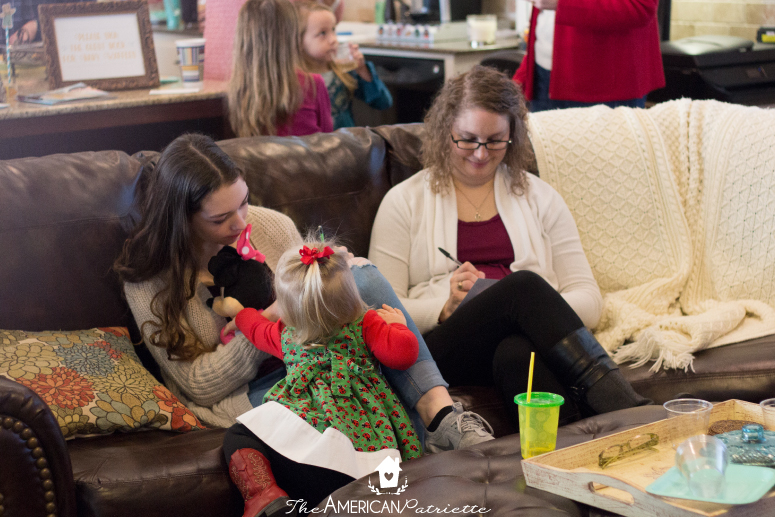 It's also an inter-generational game – kiddos (maybe 8 and up) who come to the shower can play, the grandmas and great-grandmas can play, and all of the ages in between! It's a great option if you want to offer an activity that all guests can play and enjoy.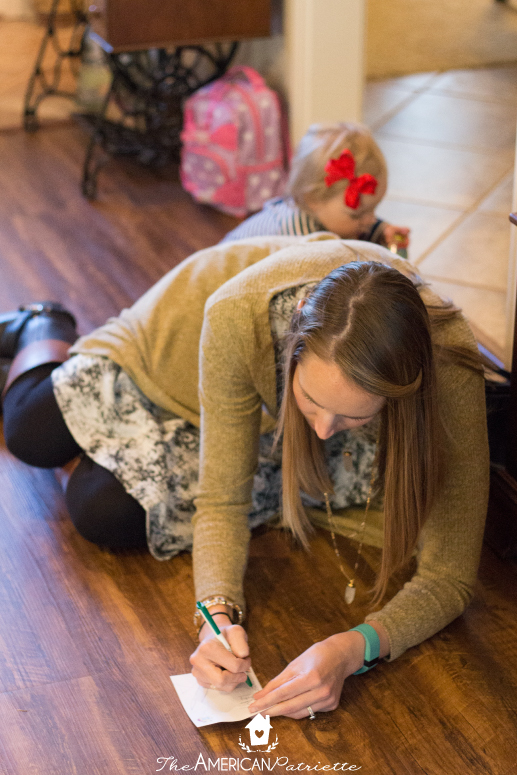 Rachel and her super sweet German foreign exchange student (who she and her husband lovingly refer to as their adopted daughter!), Kim, won the game! Kim was so excited. 🙂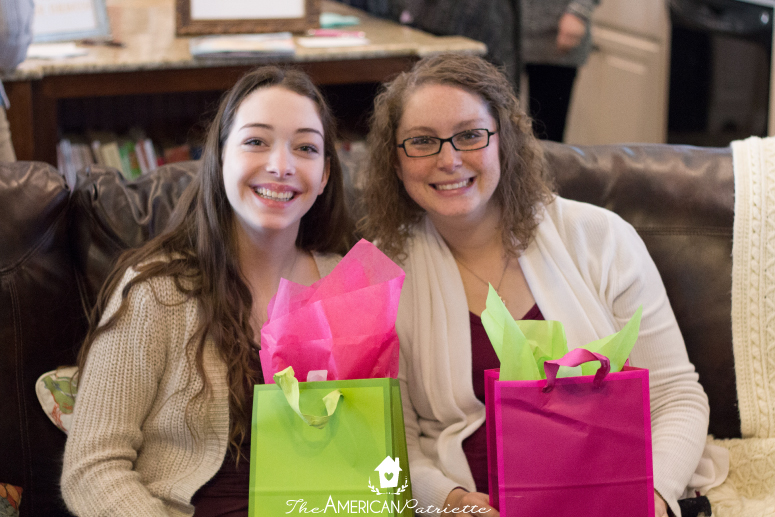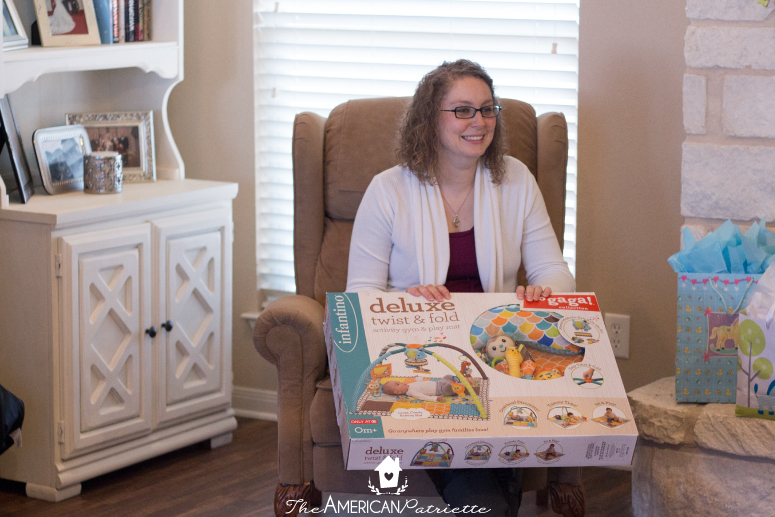 The hostesses all pitched in and got Rachel a bunch of her favorite children's books for Baby Waffles. The hostess who took care of ordering all the books also got a couple of stuffed animals that went along with some of the books – so sweet!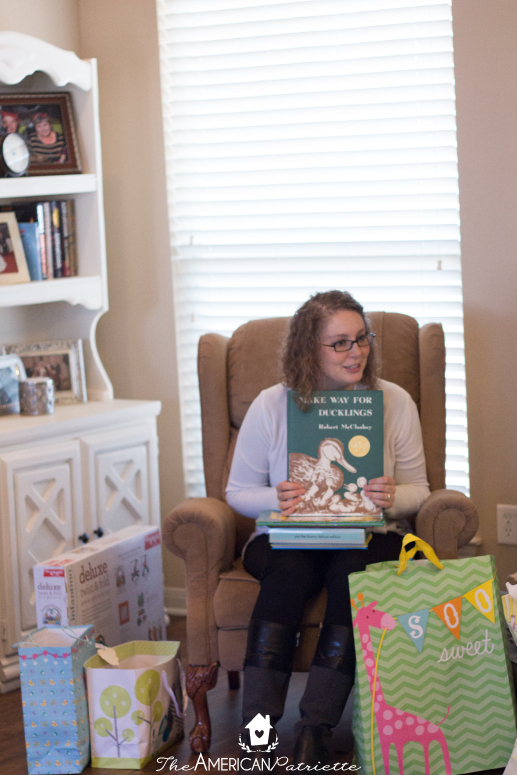 These sweet girls helped Rachel open all of her gifts.
Rachel and her husband are also proud Aggies. Whoop! All of us Aggies are super excited to indoctrinate our children share the love of Texas A&M with our kiddos!
Loved throwing this sweet shower with these other ladies! They were so helpful and did so much to make this shower such a blessing for Rachel and Baby Waffles!