Easy, cheesy, caprese skewers – a fresh, simple-to-prepare, delightful snack or appetizer to prepare for guests or to bring to a party! You can dress these little skewers with pesto (see above) or with oil and vinegar (see below) – either combination is delicious!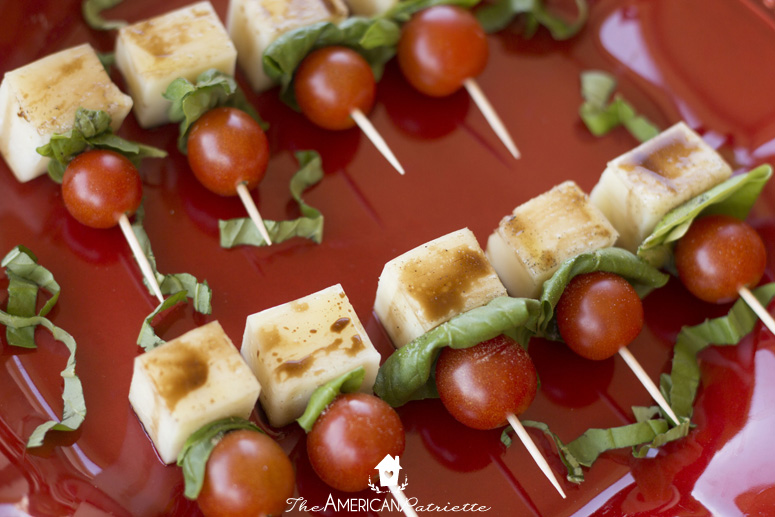 You can absolutely use fresh mozzarella balls to make these, but I'll be real frank with you – I don't like spending the money on fresh mozzarella! I know, it's so tasty. I know, I know. But block mozzarella is just fine for these!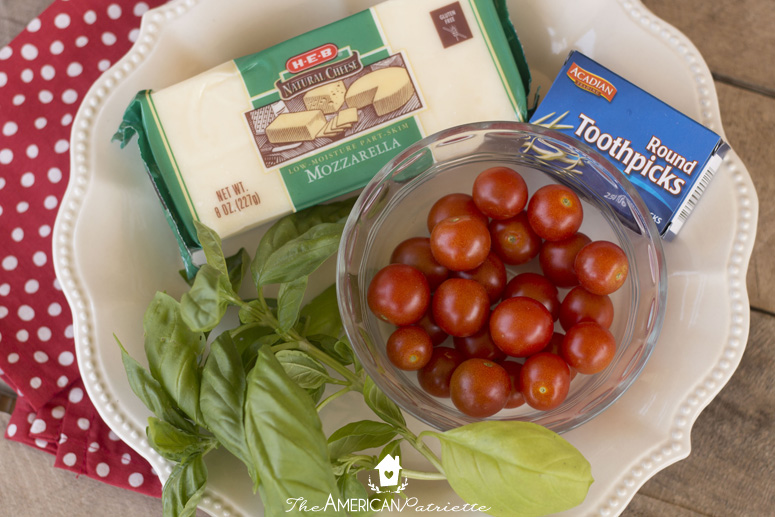 You cut the mozzarella into little cubes, and then place a cherry or grape tomato on a toothpick with a fresh basil leaf (I usually fold the basil leaf in half and then skewer it), and then top it with a cube of cheese.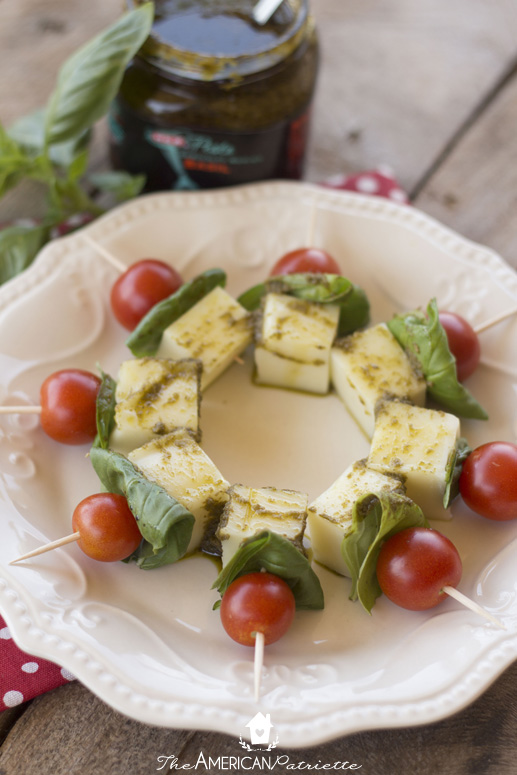 Then brush some basil pesto on there…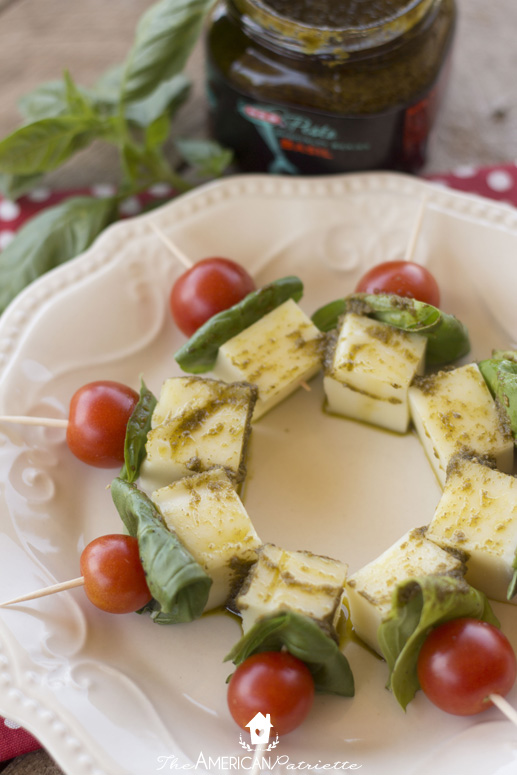 …or some olive oil and balsamic vinegar.
These are so great for an easy-to-prepare appetizer or as an afternoon snack. I know I've mentioned this before, but I almost always try to prepare snacks for when we have company.
I like to feed my people, but I also think providing food helps foster conversation and community as people gather around bowls, platters, and plates. I've made these cute little caprese skewers a number of times, and they're always a hit!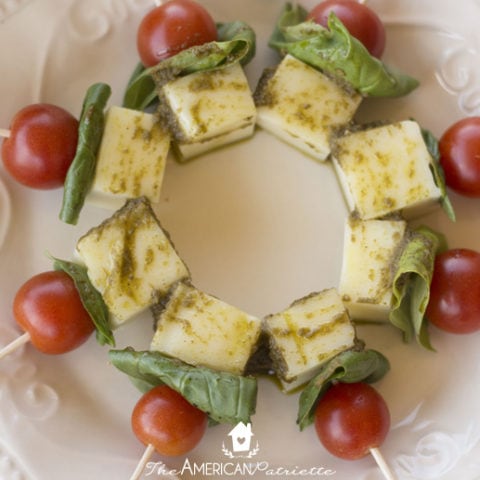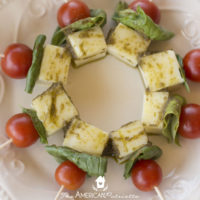 Ingredients
1 8

oz

block Mozzarella cheese

24

cherry or grape tomatoes

24

fresh basil leaves

24

toothpicks

2

tbsp

basil pesto*

1

tbsp

balsamic vinegar*

1

tbsp

olive oil*

Salt & pepper to taste
Instructions
Cut the block of mozzarella into 24 small cubes (about 24 - you may get a little more than that depending on how you cut it!)

Place tomato on toothpick, followed by a basil leaf (fold the basil leaf in half if it's too big), and then top with a cube of mozzarella.

Place caprese skewer on a platter, plate, or pan and continue making skewers until you run out of tomatoes, cheese, and basil.

Using a pastry brush, lightly brush some basil or some olive oil & balsamic vinegar onto the skewers. Sprinkle salt and pepper over skewers.

Serve immediately.
Notes
*You can use basil OR you can use a combo of olive oil and balsamic vinegar. Whichever you prefer. [br][br]You'll want to be sure to serve these soon after you prepare them in order to eat them while the basil leaves are still fresh and crisp!