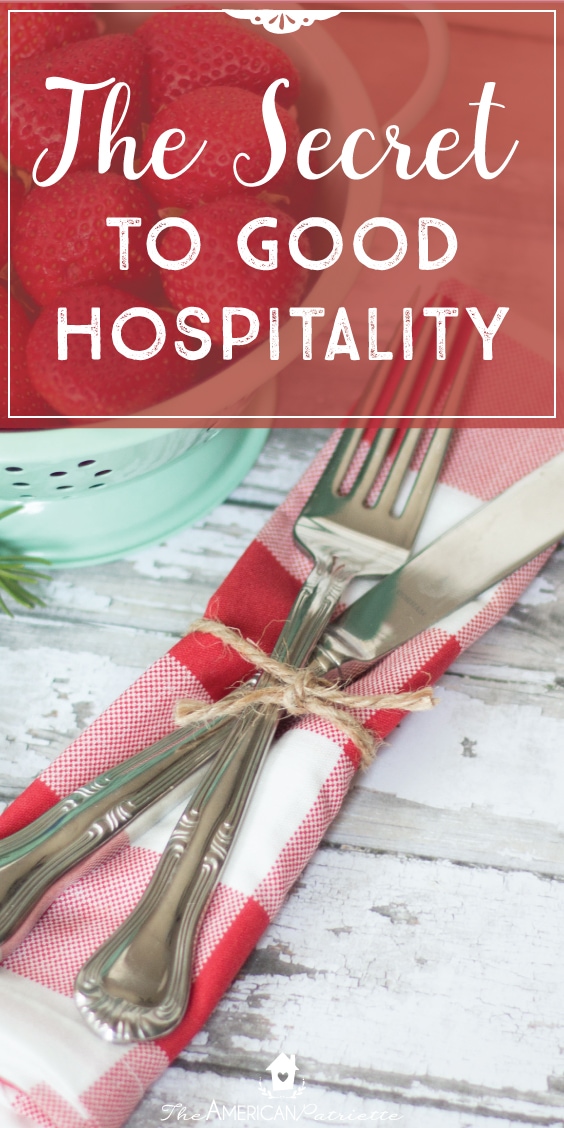 Don't we all love walking into a home that smells of food fresh out of the oven and that has a table drawing us in to sit down and share a meal? Or perhaps walking into a home that isn't necessarily prepared for our arrival because we've spontaneously stopped by for a visit, but where the host graciously welcomes us in and serves us well with whatever she has? Don't we take great comfort in spending time with those who make us feel secure, relaxed, and at peace in their space?
What's the Secret?
What's their secret? What is the secret to good hospitality – the kind of hospitality that reaches out and draws us in; the kind of hospitality that says, "You are welcome here!"; the kind of hospitality that serves the senses and makes us feel full? Not just physically full, but also emotionally and spiritually full. What is the secret to the kind of hospitality that makes us feel like we are loved and known?
The secret is practice.
Romans 12:13 says, "Share with the Lord's people who are in need. Practice hospitality." Some Bible translations use the word "show" instead of "practice." I went to look up the meaning of "practice" as used in that verse, and I found that it means "to seek after eagerly," "to earnestly endeavor to acquire," "to run after." Needless to say, the term, "practice," as used in this context, is not passive – it's something active, intentional, and ongoing.  
Why Practice?
When you practice something, perhaps a sport, a particular hobby, or a skill, you're never actually finished, are you? Sure, you might practice for a particular event, just as a football team might practice for the Super Bowl or a dance team might practice for an end-of-year recital, but, after the main event, that group turns right around and begins practicing again – honing skills, learning strategy, getting into even more details of their particular activity – all to continue to improve their performance.
Practice, Not Performance
Don't get me wrong, hospitality is not a performance. God tells us to practice hospitality, not to perform it. We practice hospitality just as we practice anything else worth pursuing. A baby is not born knowing how to talk or walk – they practice those (and their parents encourage them, too!) because they are skills worth pursuing. We are not born with the knowledge of how to cook – one must observe, gain an understanding of ingredients, learn how they interact with each other and with heat, and practice with them. Every skill worth pursuing requires regular practice, including hospitality.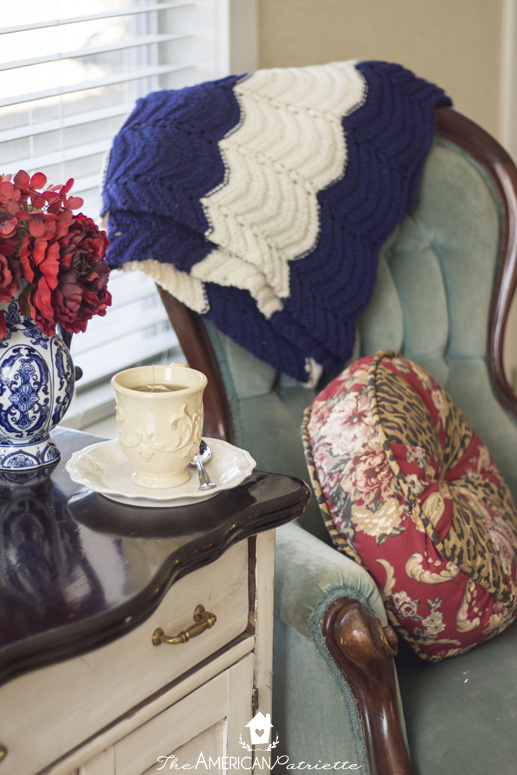 Practicing Hospitality
Since I was a young girl, I've loved having guests over. I vividly remember getting excited about having anyone over to our house when I was growing up, and that same excitement followed me to college and beyond. I truly do love it. However, I've learned so much along the way of having guests in my space – whether it was in my tree house as a kid, in my dorm room as a college student, in my apartment as a newlywed, or in my house as a wife & mom. It's a skill I've been practicing for years, and, as with any other successful time of practice, I've learned something new just about every time. Some seasons of my life I'm much better at practicing hospitality than others, and I hope that 10 years from now I'm far better at practicing hospitality than I am now. But what I've truly learned is that the Lord wants us to practice it – He wants us to actively pursue it – and in doing so, we will hone our skills, learn more about how to better serve people, and gain a better understanding of how to provide love and comfort to them in the name of biblical hospitality.
Want tips to help make your home more inviting?
Snag a copy of this pretty printable to help you make your home even more welcoming!
As I've practiced hospitality through the years, I've learned tips on how to better accommodate people – how to lay out the main areas of my home as to make room for multiple guests; how to prepare foods that meet certain needs; how to set up my kitchen in such a way that it's easy for people to fill their plates. I've learned how much of a difference it makes when I have some lamps on for light and scented candles lit for a cozy environment. Now that I have kids (and thus toys), I've been in the process of learning how to make those toys easily accessible when we have friends over who also have children so they can freely play.
As I've practiced hospitality, I've learned how much people like to pitch in and help, and I often let them so long as they aren't in a rush to leave after a meal (unless we've stayed at the dinner table for several hours and it's far too late in the evening!). I've learned to have extra items on hand like toilet paper and toothbrushes, and to make sure guests know where to find extra blankets, towels, and washcloths.
As I've practiced hospitality, I've also learned how much I desire to cater to others' specific needs – whether their needs are based on allergies, physical needs, time needs, etc. If guests are staying the night and I know they need to leave early the next morning, I plan breakfast around their schedule so they can get out the door when they need to leave. Doesn't Jesus know us so well – our strengths, weaknesses, desires, and abilities? Doesn't He know us uniquely and speak to each of us individually? I want my hospitality to reflect that however I can.
It will not be perfect, but it will be practiced.
Hasn't Jesus prepared a place for us? Hasn't He ensured our forever home? A place where we will feel complete security, comfort, and joy? Earth isn't heaven, and it's certainly not meant to be, but we are called to be the hands and feet of Christ on earth. We can use our homes – our earthly homes – to give others a glimpse of heaven as we prepare a place for them to feel secure, comfortable, and filled with joy.
The virtue of "preparing" a place for others shouldn't discount spontaneous hospitality when someone drops by unexpectedly OR suggest that we must have our "act together" before we can have anyone step foot through our door. However, when we practice hospitality based on serving others, we learn how to apply those principles no matter what our situation!
Don't we like being welcomed into a prepared place? One that accepts us in for who we are and doesn't turn us away for what we aren't?
I will not do that perfectly, but I will practice preparing my home for others.
Doesn't God know us intimately? Doesn't He know our likes and dislikes? Our strengths and weaknesses? The things that give us joy? Doesn't it offer us great comfort that God knows us and knows us well?
I want to extend the same sincerity toward guests. I want them to come into my home and feel known. Known for who they are and view them the same way that God views them – as someone worthy of being known and loved.
I will not do that perfectly, but I will practice knowing others.
You, my friend, along with me – we are called to practice hospitality. We are not called to perform it. We are called to practice it – to pursue it, to hone it, to earnestly seek out opportunities to show it. And as we practice it, we will continue to improve the art of loving others and welcoming them into our spaces.
What are ways that you practice hospitality? What are some things you've learned as you've extended hospitality to others and welcomed them into your home?