As I think about the concept of home and what I want my home to be like – for both my family and my guests – I think about how important familiarity is to me. For me, feeling "at home" is synonymous with feeling familiar, comfortable, at ease to just be myself. With that familiarity, I want my home to be a place of refuge, restoration, forgiveness, and laughter. A place of shelter, warmth, and safety. A place to nurture, grow, and cultivate. I want it to be a place of celebration, community, and rest. I want it to be a place where people can literally say, "I feel right at home!"
I have lofty goals.
I think there's great value in familiarity, for it's when we feel familiar that we can let down our defenses and feel comfortable being exactly who we are. Familiarity gives us the ability to open up and help us to really feel like we can connect with others, and that's why I think it's the #1 way to make others feel welcome in your home.
God sees value in familiarity
Let me say that I do believe God calls us to pursue avenues outside of our comfort zones. Scripture is full of examples of God calling people out of the familiar and launching them out into the great unknown. But I don't think that comes at the exclusion of valuing the familiarity and comfort of a home. I think Scripture reveals that even God Himself values familiarity for us by suggesting that He knows that it's undesirable to be the stranger or the foreigner; that He knows it's difficult when people are sojourning in uncharted and unknown territory, and by suggesting that He knows foreigners need love, refuge, and comfort.
In the Old Testament, God tells the Israelites, His chosen people, in Leviticus 19:34, "You shall treat the stranger who sojourns with you as the native among you, and you shall love Him as yourself, for you were strangers in the land of Egypt. I am the LORD your God."
He tells the Israelites to love the strangers and treat them as natives. In other words, show compassion to them (they need it because they are strangers), and make things familiar to them (because being a stranger is not desirable, and a sense of familiarity brings comfort). God reminds the Israelites – "You know what this feels like; you know what it's like being a foreigner because you were once foreigners yourselves." And being a foreigner, being a stranger, being unfamiliar is hard.
In the New Testament, Paul reminds the Christians in Ephesus that, as believers, they have "access in one Spirit to the Father," and because of that, they "are no longer strangers and aliens," but instead, "fellow citizens with the saints and members of the household of God." (Ephesians 2:18-19, emphasis mine).
Paul suggests that it's a good thing that they're no longer strangers and aliens. Instead of being strangers, they are now members of God's household. They're part of a home! In other words, they went from a state of exclusion (which is undesirable!) to belonging. They are now members, they belong to a home.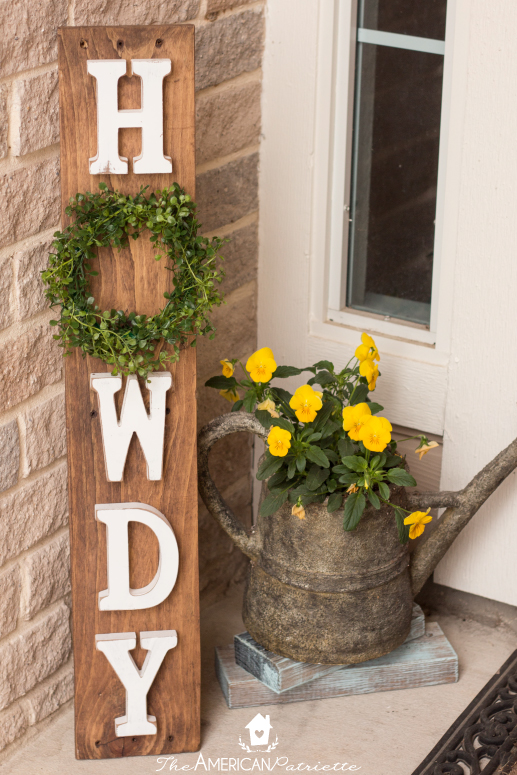 Seek Familiarity, Not Perfection
Guess what, friends? My home might have disagreements, messes, and misunderstandings. And some chaos.
But I don't want it to be a breeding ground for them.
As I pursue creating a warm, inviting, familiar environment in my home, I am fully aware of my propensity to fail. A lot. But I'm also fully aware (and super thankful) that God's strength is made perfect in my weakness. I give God an abundance of opportunities to flex His muscles in my house. I keep Him quite busy.
Despite my shortcomings, I strive to pursue my philosophy of home: to create a place of familiarity and belonging. I want to create an environment of familiarity that serves as an anchor in a fluid world. A place of simplistic beauty that gladly extends an invitation of warmth, rest, and comfort – an environment that (hopefully) radiates, in some form or fashion, a ray of the beauty of God. I want it to be a place where I know I can just be myself, where the members of my family know they can be themselves, and where my guests know they can be themselves. A place where the stranger can feel like a native.
Welcome, and I'm glad you're here.
Looking for inspiration to make your home a place of familiarity? Check out this post with simple suggestions on how you can make your home a haven for hospitality!