I think the vast majority of us place a high value on family memories – letters, photos, heirlooms, keepsakes, etc. – and preserving them for future generations, but I also think the vast majority of us probably lose track of time and often get behind in physically curating those memories to pass down to our kids and grandkids. We experience special moments – some small and some monumental – that we want to remember later for ourselves and for our kids, but how easy is it to forget to write down those memories in a journal to read later? I have a solution for you – a FREE and EASY way to preserve family memories, and you hardly need a thing to do it.
Are you interested yet?!
Here's something you can do that'll make you want to hug, kiss, and thank yourself for later: create an email address and type a note to it any time you want to record a memory.
When I was pregnant with Elizabeth in 2014, my dad pestered me to create an email address for her so he could start sending her notes. Because we knew what we were going to name her well before she was born, it was easy for us to come up with an email address for her, and he began sending her notes right away – when I was about 21-22 weeks pregnant with her.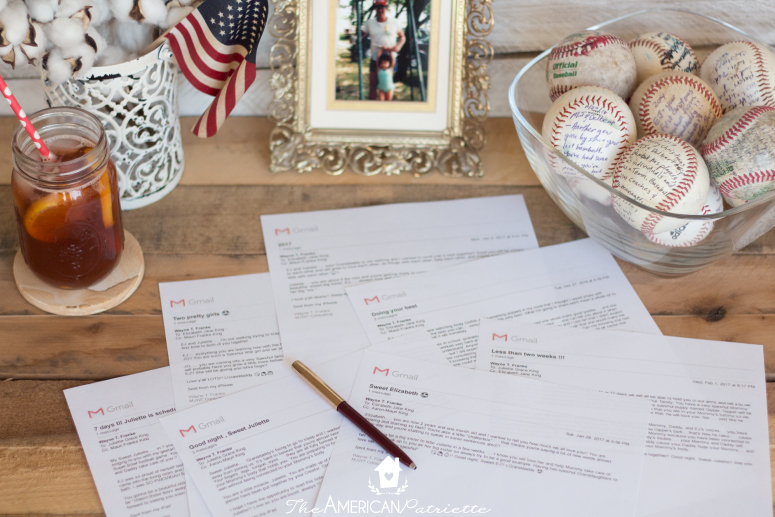 He's continued to send her notes – several times a week – since she was born. My dad's emails aren't usually more than a few sentences long, and the topics vary from one to another. When I was still pregnant with Elizabeth, he downloaded the What to Expect app on his phone to follow her fetal development. He emailed her regularly to tell her what she was up to in the womb – like that it was week X and she was developing eyelashes or beginning to hiccup. Other times while she was still in utero he would send her a quick email to let her know how excited he was to meet her and play with her, or perhaps an email updating her on something important he was working on. Since she was born at the end of 2014, he's written numerous emails (she currently has 227 emails from him in her inbox!), all of which I'll eventually print out and put in a binder for her to read. He always copies my husband and me on those emails, so we read them and enjoy them, too. He'll remind her he's proud of her, send her a note with a funny story I told him that day of something she did, give her life reminders (like "Do your best!" and "Be kind to others!"), remind her he's praying for her, tell her what they did that day when he babysat her, etc.
When we found out we were having another girl with Baby #2 and decided on a name, my dad pestered me again to create an email address for her, too. As of the time I'm writing this post (early February 2017), little Miss Juliette (due in a few short days) has 17 emails from Granddaddy. The emails he sends to my girls run the gamut of topics, but all of them record memories.
And this system is completely free.
These memory emails can be sent from anywhere (you don't have to remember to tote along that cute journal you bought to write down all those special moments).
They're stored in one place.
Maybe at the time you're reading this, you have numerous children of numerous ages and you like this idea, but the thought of sending each one regular notes sounds a bit intimidating (and thus something you won't follow through with doing). Consider creating a family email address, and any time you want to record a memory, send a note to that address and then, at some point, make it accessible to all of your kids when you want them to be able to print out and curate those notes in a binder.

Some of you who know my dad know he's really busy. He travels for work & civic engagement a lot (several times per month), and we often call him "Phone Man" because he's pretty much attached to his cell phone and ear piece to go along with it. (Y'all, my dad makes over 3,000 calls every year to wish his friends and family members happy birthday & happy anniversary. Needless to say, you can tell with these emails & all those phone calls, he puts a high priority on staying in touch with folks and reminding them he cares about them!) Yet, he always manages to find time to send a quick email because this system is so simple. My girls will have a treasure trove of memories to read that cost absolutely nothing, and in the grand scheme of things, took only a glimmer of time to curate because the emails he sends don't take much time to write.
Little notes that, over time, create a mountain of memories. You can do this, too!
In a related note, I was honored to have my children's book, The Adventures of Pootsey the Wonderbug, featured in an article in the Austin American Statesman at the turn of the New Year (2017). I was so thrilled when the reporter told me the angle of her story as she interviewed me: her goal in writing the article was to encourage families to adopt a simple habit of writing notes to one another and create a unique, shared family story.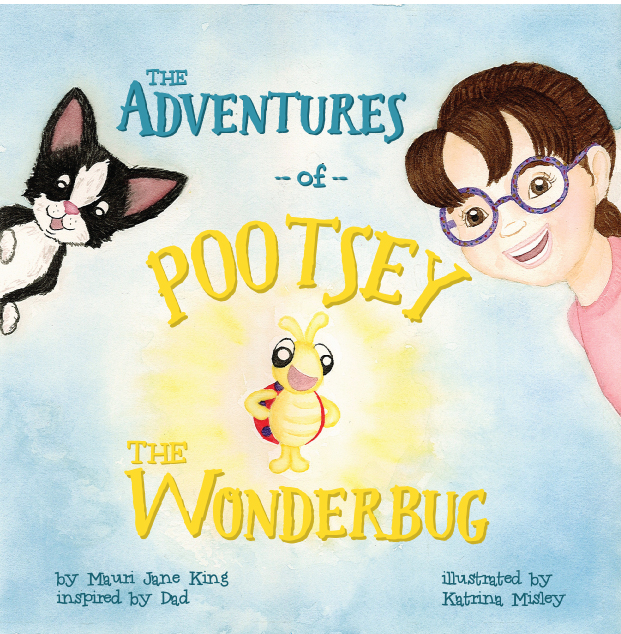 This post contains affiliate links for your convenience. You can read my full disclosure policy here. 
That's how Pootsey came about, after all – my dad wrote notes about Pootsey when I was about 10 years old, and two decades later, we turned them into a published children's book that we can now share with not only my kiddos, but with families across the globe.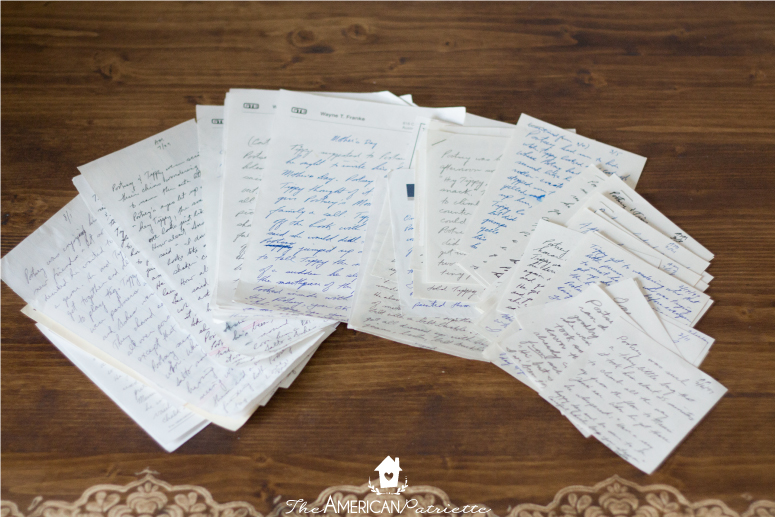 Little things make a big difference. How big of a difference can you make in your family's life that, in the grand scheme of things, cost little time and money, but will reap dividends of priceless family memories and curate a rich family legacy? Memories that your children and grandchildren will cherish for a lifetime?
Go out and create an email address today and start a treasure (in)box full of family memories!