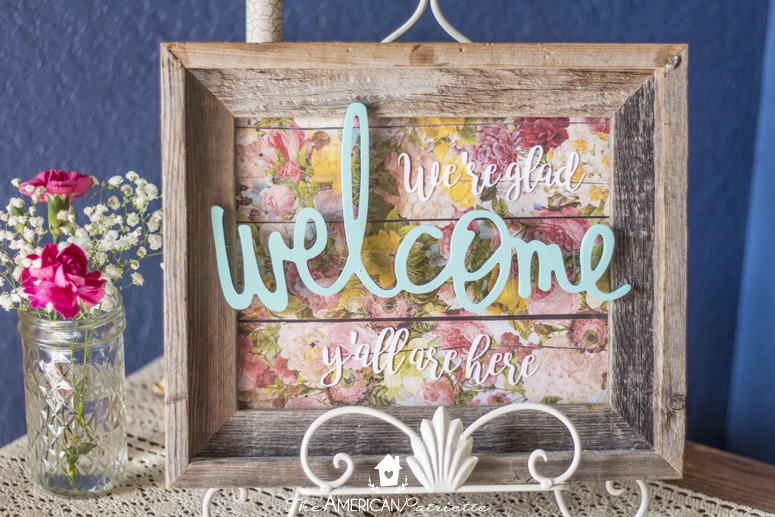 I posted a DIY tutorial for this colorful welcome sign a while back, but as I was decorating my entryway for Fall, I realized I could change out the scrapbook paper in this frame and tailor it to every season! Here's the tutorial for how to actually make the sign, but I wanted to include photos in this post for how to turn this into a DIY entryway welcome sign for EVERY holiday and season!
I absolutely love this sign and the floral background, but how much more fun is it to be able to keep it on my entryway table and give it a festive seasonal flair?!
And, what makes this even MORE awesome, is that you don't have to keep up with anything as you change out the background for each season. Look at all those different seasonal papers…
You can just store them ALL right there in the back of the frame and rotate 'em as each season changes.
How awesome is that?!
Here's what mine looks like for Fall:
My Fall entryway table – simple but fun and festive!
Here's the sign for Christmas:
And for Valentine's Day:
Here's the welcome sign for Easter:
And for patriotic occasions like Memorial Day and the 4th of July:
Here's the full tutorial for how to make the sign – it's VERY simple to make. I love being able to decorate for the seasons without having to store tons of different pieces. It's fun to be able to adapt one piece of decor to each season! If you do, too, you should also check out this tutorial for my DIY Howdy front porch sign with interchangeable seasonal wreaths!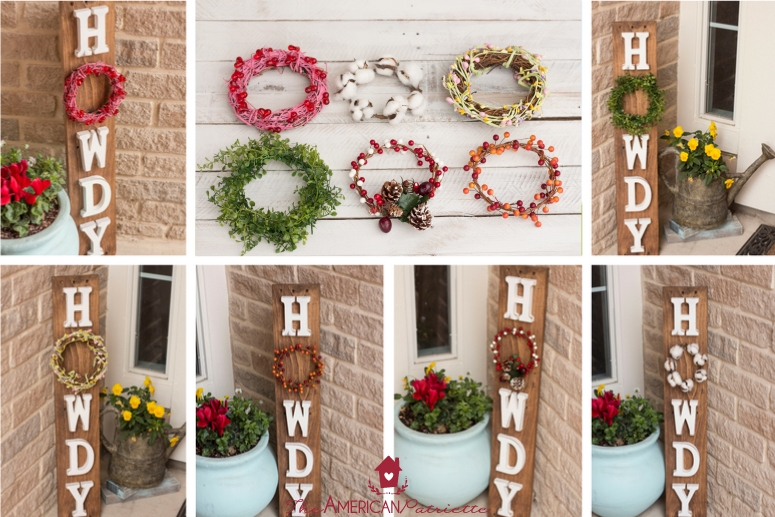 Happy crafting and welcoming others into your home with this fun sign! 🙂
Love this idea and want to save it for later?! Be sure to save it to your favorite Pinterest board!