It's that time of year again – winding down for summer and gearing up for a new school year. I just saw my husband off to work this week after enjoying our long summer break. Aaron is a high school government teacher, and while we both just absolutely love summer and dread when the calendar reads "August," I think we both secretly get excited for him to start a new school year. He is the GREATEST teacher (y'all, he won teacher of the year last year at a school with over 4,000 students!!), and I know he makes a huge impact on his students, so as hard as it is to give up those days of flexible summer freedom, I love knowing what he's doing at work, and I personally enjoy getting back into a routine and look forward to fall weather, fall foods, and well, let's be honest, the imminence of Hallmark Christmas movies.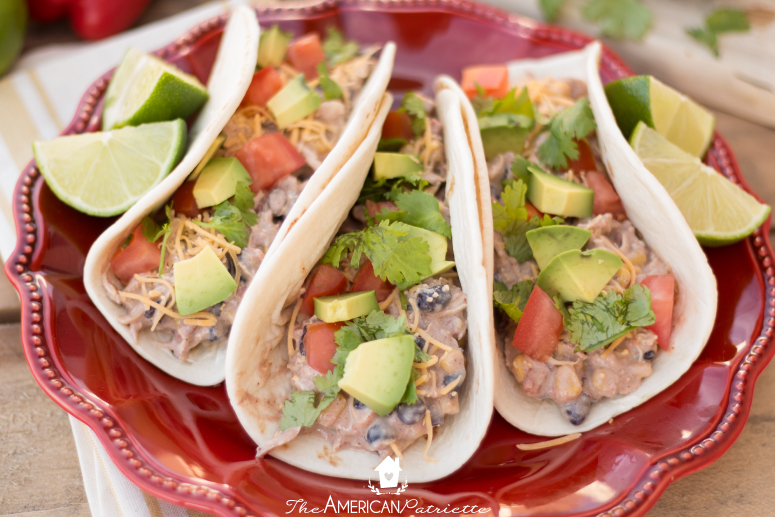 Anyway, as I've been contemplating the beginning of this school year, I started thinking about something we could do to get the school year started off on right foot. And, of course, my brain immediately took me to the idea of having a specific mealtime centered around conversation about the school year.
Family mealtime is pretty much my answer to everything.
If you've been around my blog for a bit, I'm sure you've found what a sucker I am for family meals. I cannot emphasize their importance enough. Sitting down at the table with our families for a meal on a regular basis is a simple investment that reaps HUGE dividends. Huge.
Specific Family Dinner as the School Year Begins
Some of you may have kids who've already begun their school year, while others of you are planning for their first day to begin in a week or two. Regardless, this season is a new beginning, so consider sitting down over a meal with your family and asking your kids some questions to 1) Get them thinking about the next few months, 2) Help you get a better understanding of how you can serve them this semester, and 3) Help all of you figure out how you can remain connected and growing as a family unit in the midst of the craziness of school. Even though I don't yet have kids in school, I definitely get a taste of the utter chaos that comes with the school year with Aaron being a teacher!
As you begin this new school year, set aside a mealtime on the calendar, whip up something to eat, gather your flock, and sit down together at the table and consider asking them some of these questions:
What are you most looking forward to this school year?
Are you nervous about anything this school year? If so, how can I help you feel more confident?
What is one way I can help you with your homework each week?
What's one way we can connect as a family regularly this semester?
What's one thing you want to do differently this school year than last?
What friends do you want to be sure to spend time with this semester?
What subject in school do you think will be the most challenging?
What subject are you most excited to study?
What is one thing we can do to help make doing your homework more fun?
What is one specific way we can serve some of your classmates and/or teachers this year?

Five Ways to Invest in Your Child This Year
As you contemplate the conversations you have at your dinner table, think about the answers your kids give you and begin considering some simple ways you can make a difference in your children's lives this school year based on their responses. We can all do some super, super simple things that help to forge stronger, deeper, and more meaningful relationships with our family members! Here are a five ideas for you:
1. Make Regular Family Mealtimes a Goal This Year!
What if we made it a goal this school year to regularly eat with our families? If you already do regular family mealtimes, do you need a reminder that what you're doing really, really matters? Because, my friend, it does. I'm not talking trying to do a full out spread of a meal – 4 courses, perfectly set table with candles lit, tablecloth perfectly pressed, light classical music on in the background. Although, my, that sounds nice! I'm talking food of some sort on the table, warm bodies in the chairs around it, and sounds of conversation filling the room. We can change. the. world. by eating regularly with our families. There are all sorts of studies out there that reveal the importance of family mealtimes and how much of an effect we can have, not just on performance in school, but on others' character, their livelihood, and their prosperity. There is so much power harnessed in regular family meals. I promise you, if you're looking for one way to make a difference, not just in your family, but in this world, this is on my top 3 list. 
2. Study With Your Child
If they're studying a certain person or event in history class for a week, you could do a little research yourself to familiarize yourself with the subject and then have the ability to ask questions of your child about that person/event. Doing this may give you lots of ideas for conversation with your kiddo!
This post contains affiliate links for your convenience. You can read our full disclosure policy here. 
3. Read With Your Child
If you have a younger child, you can read their books for school out loud with them, read fun children's books with them at home (I have a GREAT recommendation for you – The Adventures of Pootsey the Wonderbug!), and have them practice reading out loud to you. If you have an older child, you could occasionally read the same book simultaneously – perhaps if they're doing a book report, reading an autobiography, assembling a research paper on a particular person or topic, etc. If you read the same book together, and then since you'd have that same information, you could then ask them questions to prompt their thinking on the subject, and you'd also be available for them to bounce ideas off of/ask questions if they wanted to talk about their assigned topic.
4. Write Notes to your Child
Write notes to your children and putting them in their backpack, lunch, binder, etc. This isn't something you have to commit to every single day! Just write a quite note once or twice a week reminding them that they're loved, that they're smart, that they can make a difference at their school, that they're talented…whatever! Just offer a little piece of encouragement. A little note goes a long way. There's something quite powerful about the written word. Both of my parents wrote notes to me fairly regularly, and I have PILES of them in my savings boxes. You saw me mention Pootsey above – that book was a product of notes my dad wrote for me as a kid!
5. Have Regular Family Game Nights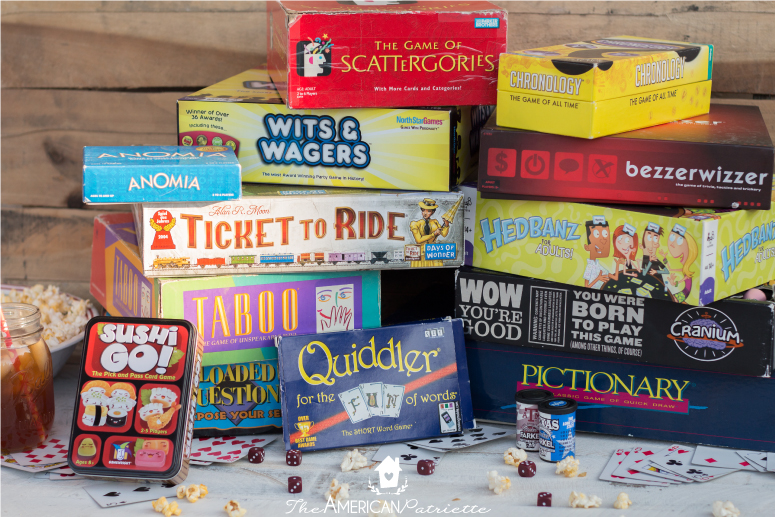 Maybe once a week? Once a month? Invite people over – neighbors, classmates, folks you're wanting to get to know better, whoever! Playing games together, similarly to eating together, helps to break barriers and are just great catalysts for conversation. Not to mention, they're so fun! What a great way for families to build relationships with each other and others – including kids' friends/classmates and perhaps even parents' coworkers/parents of classmates. If you need some recommendations, here are some of our favorite games!
It's All About Relationships
The common thread for all of these suggestions: relationships. I'm all about gathering together – in big ways and in small ways – to form and forge relationships. There are many ways to do so! These are just a few thoughts! Plan that back-to-school meal with your family and see where it'll take you this semester. I bet you'll be pleasantly surprised at how much of a difference you can make by starting out the school year that way!